Content marketing is red hot right now…
…but after creating brand awareness, driving traffic and proving your industry authority, how can your content convert leads into paying customers?
Our regular readers will already have shed-loads of content strategies to hook and engage return readers…
…now it's time to make them pay.
We've got six heavenly conversion strategies, alongside six real-world examples.
So here they are, the best bottom of funnel content tactics anywhere:
Conversion Content #1: Product Tours
The lead is in the evaluation stage and they're thinking hard about purchasing, so why not give them a tour of the product?
If you're selling a physical product, let them take it for a test drive, or physically show them how it works…
…if you're selling a service, or software product, a PRODUCT TOUR becomes an interactive journey around your product.
This normally means a shared screen back-office view of your product.
Displaying the everyday function of your product should demonstrate its ease of use and tons of bonus features.
Stuck for ideas? Apple created this video for their iPhone X, combining both the PHYSICAL and SOFTWARE features of their product into a guided tour:
Conversion Content #2: Customer Stories 
What better way to convince a potential customer about the quality of your product, than with a relatable story from a person with similar PAIN POINTS?
Well placed customer stories are an absolute MUST!
They build trust, develop your lead's desire and prove the effectiveness of your brand…
…but, most importantly, they create SOCIAL PROOF.
This psychological phenomenon can do wonders for your business, and if used correctly, SMASH CONVERSION RECORDS.
But…
…if you're going to use customer stories, make sure your examples are from customers with different backgrounds, desires, and problems…
…this will drastically improve your conversion chances.
Check out this example from our favourite designer company, DesignPickle: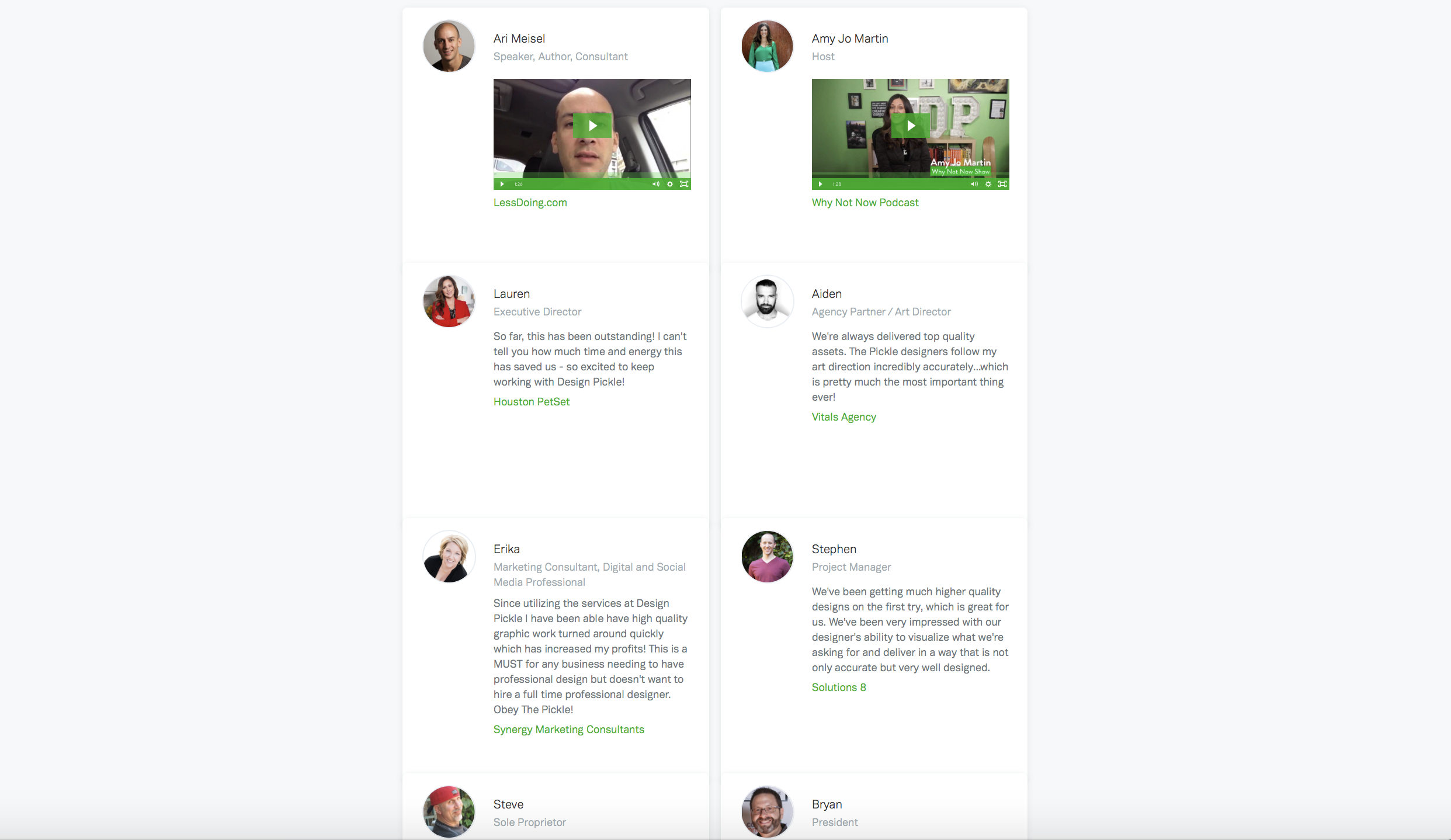 Conversion Content #3: Product Features
What are the key selling points of your product/service? Can you QUANTIFY and compare them?
Making a product features specification sheet is easy, simply pull out the USP's of your product/service and list them.
If you want to ramp up the POWER of this converting content strategy, compare your product's strengths with that of a rival, or one of your other products…
…but, make sure your product comes off the winner in EVERY FEATURED ELEMENT.
Here's a familiar looking example from the carphonewarehouse: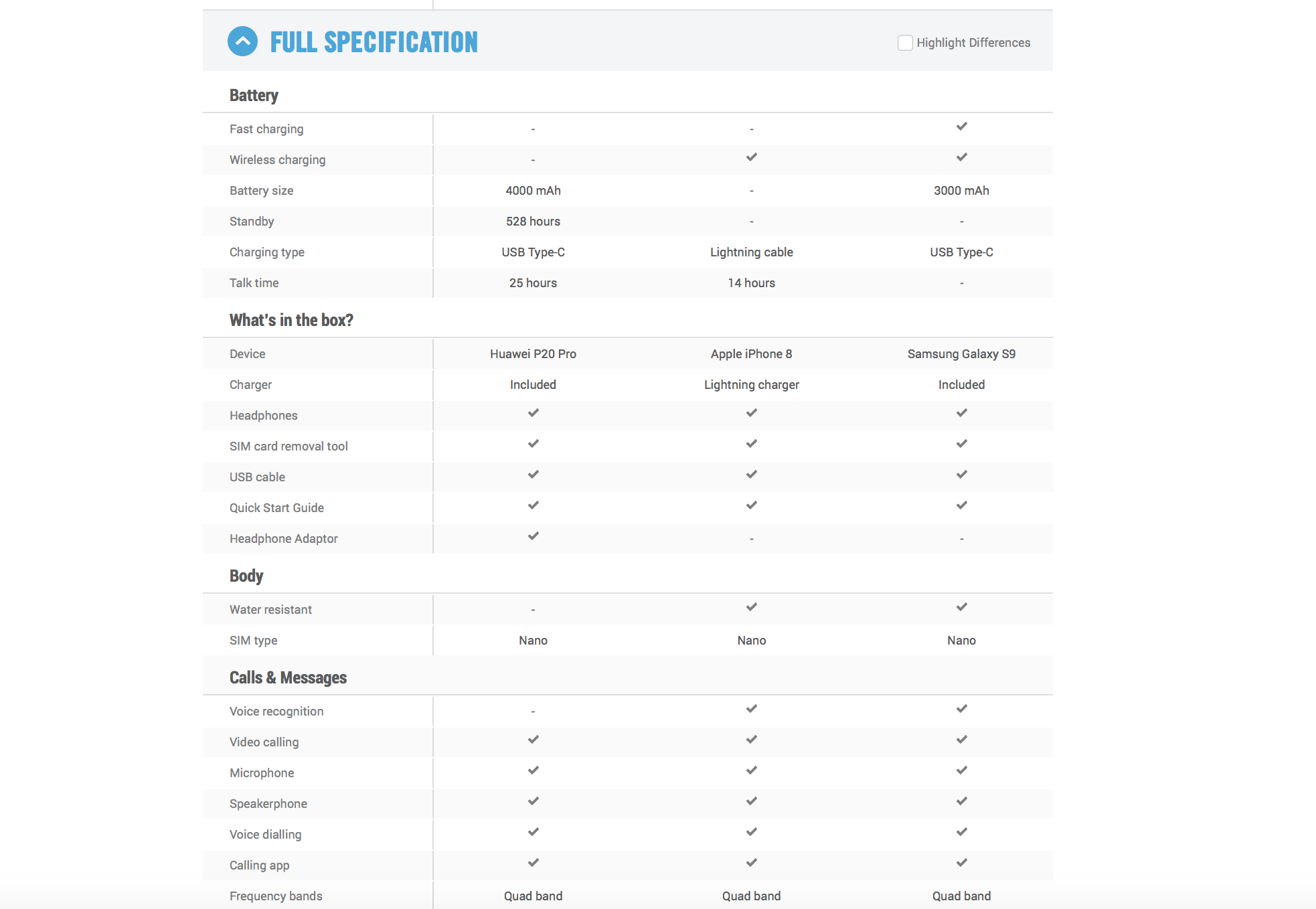 Conversion Content #4: Free Trials
Ever heard the saying, 'a great product sells itself'?
A free-trial is the proof.
If your product really is everything it's cracked up to be, you'll convert like crazy with this type of converting content.
A FREE TRIAL harnesses the power of FREE, creating a no-risk mentality and increasing the number of users testing its best features.
EINSTEIN MARKETER MOMENT –If your product has tons of personalisation features, offer it on a free-trial. This gives your prospect enough time to adapt it to their needs increasing desire when the free period is over.
 Businesses that sell memberships, subscriptions or software will BENEFIT the most from this type of content.
ClickFunnels is a perfect example of customisable software. Their product is so good, that the 14 Day free trial conversion stats are mind-boggling:

Conversion Content #5: Reviews
What looks like a customer story, sounds like a customer story, walks like a customer story…
…but isn't a customer story?
A review!
This type of converting content works really well when IMPORTED from an outside source.
Einstein Marketer advises looking for a relevant review site in your industry and adding their widget to your site.
These widgets act as proof that the stories are honest and independent, building greater trust in your business.
Need an example? Check out TripAdvisor's widget: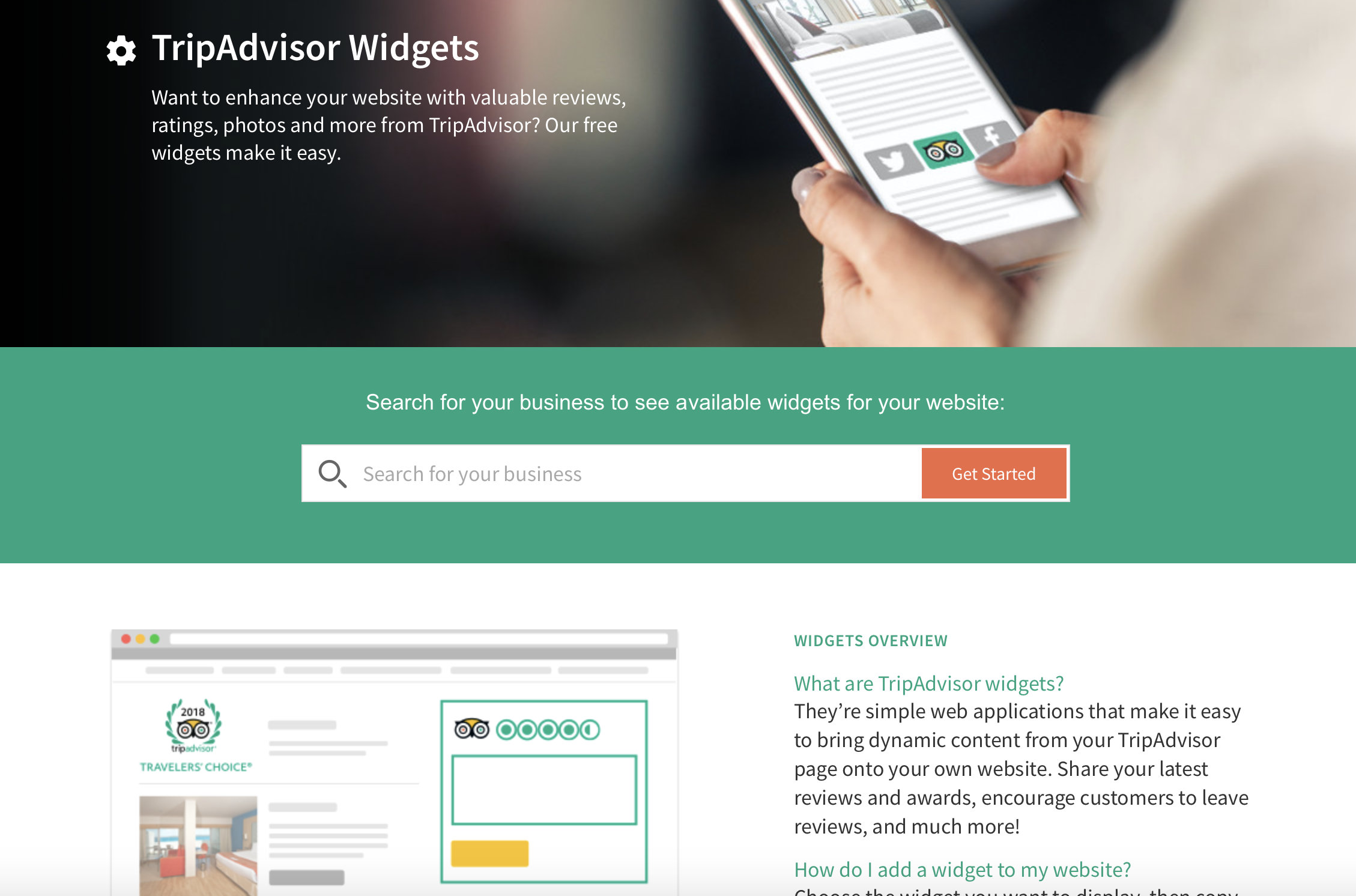 Conversion Content #6: Tactical Content
The tactical part of this content isn't for you…
…it's for your customers.
That's right, it's tips, tricks, and instructions for getting the best out of your product/service.
This type of content KILLS IT because it allows the prospect to see tons of cool features that they would have never known about.
It also lets prospects in on expert advice, that could be invaluable to their efforts.
ManyChat is just one company who've used this technique to powerful effect.
Their instructional videos are FREE and offered before purchase, allowing a prospect to watch HOURS of educational videos before making a buying a decision: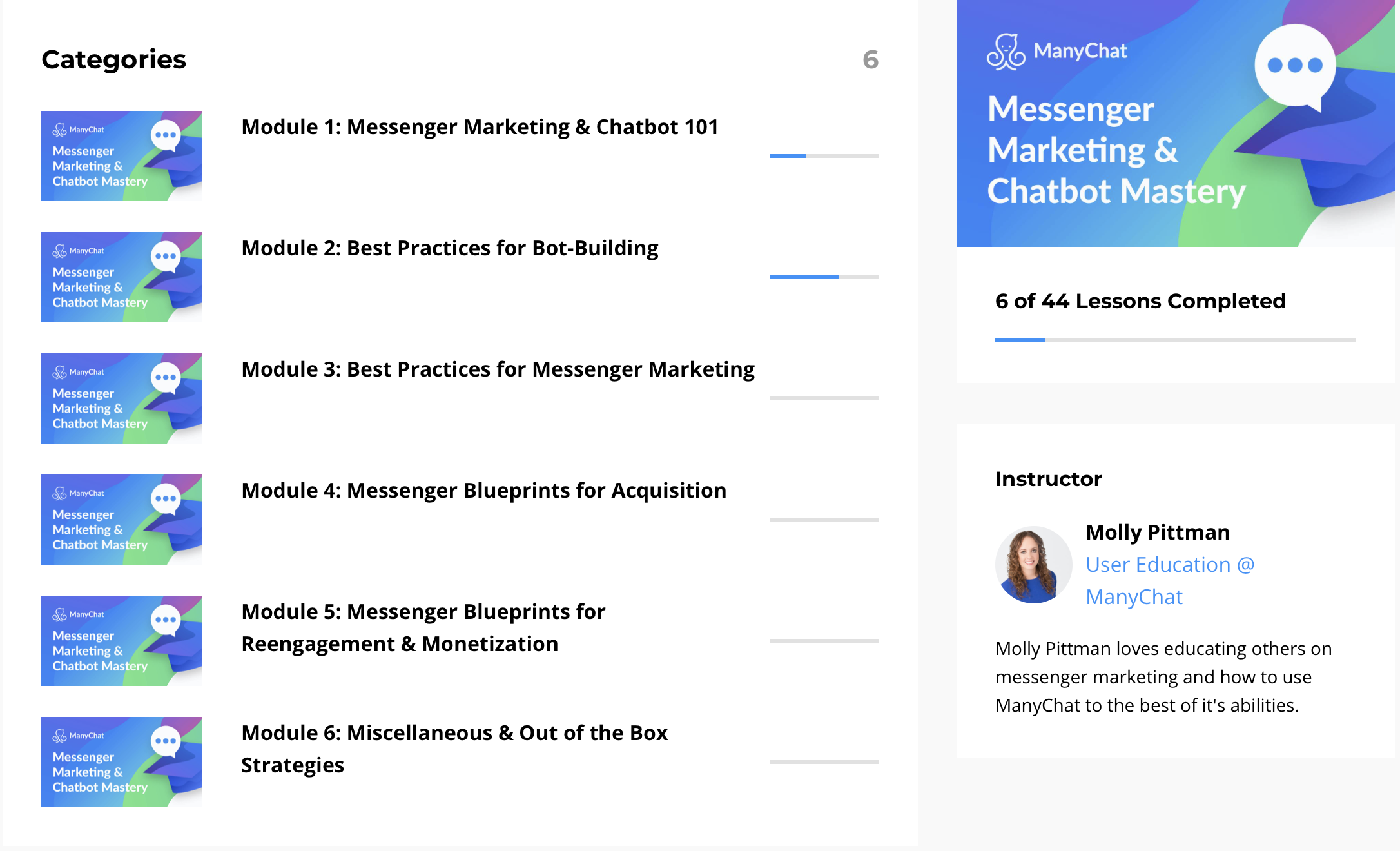 Conversion Content: Bottom of Funnel Strategies
Your bottom of funnel strategy will probably take the longest to get right…
…but when it is, you'll need to make very few changes.
Try out one of Einstein Marketer's six conversion content tactics, or split test them all in your funnel!
When you've tested, proven and optimised your strategy, put the hard work into your top of funnel…
…because every business needs new customers and audiences.
We've got tons of strategies to grab new leads. Take a look in our CONTENT MARKETING category for lesson after lesson of KILLER CONTENT STRATEGIES.
Did you enjoy this blog? What do you think about bottom of funnel content? Leave a comment or send us a message and we'll reply as soon as our social media manager has stopped trying to play golf in the thickest fog London's seen for 50 years.
RELATED POSTS:
Conversion Funnel: An Ultimate Marketers Guide
Bottom of Funnel: The Profit Maximising Formula
Tne 7 Biggest Lies in Content Marketing
Storytelling for Marketers: The Most In-Depth Instruction Kit Anywhere