Give your eyes a break, listen to the audio version:
We heard there was a touch of snow in the UK last week…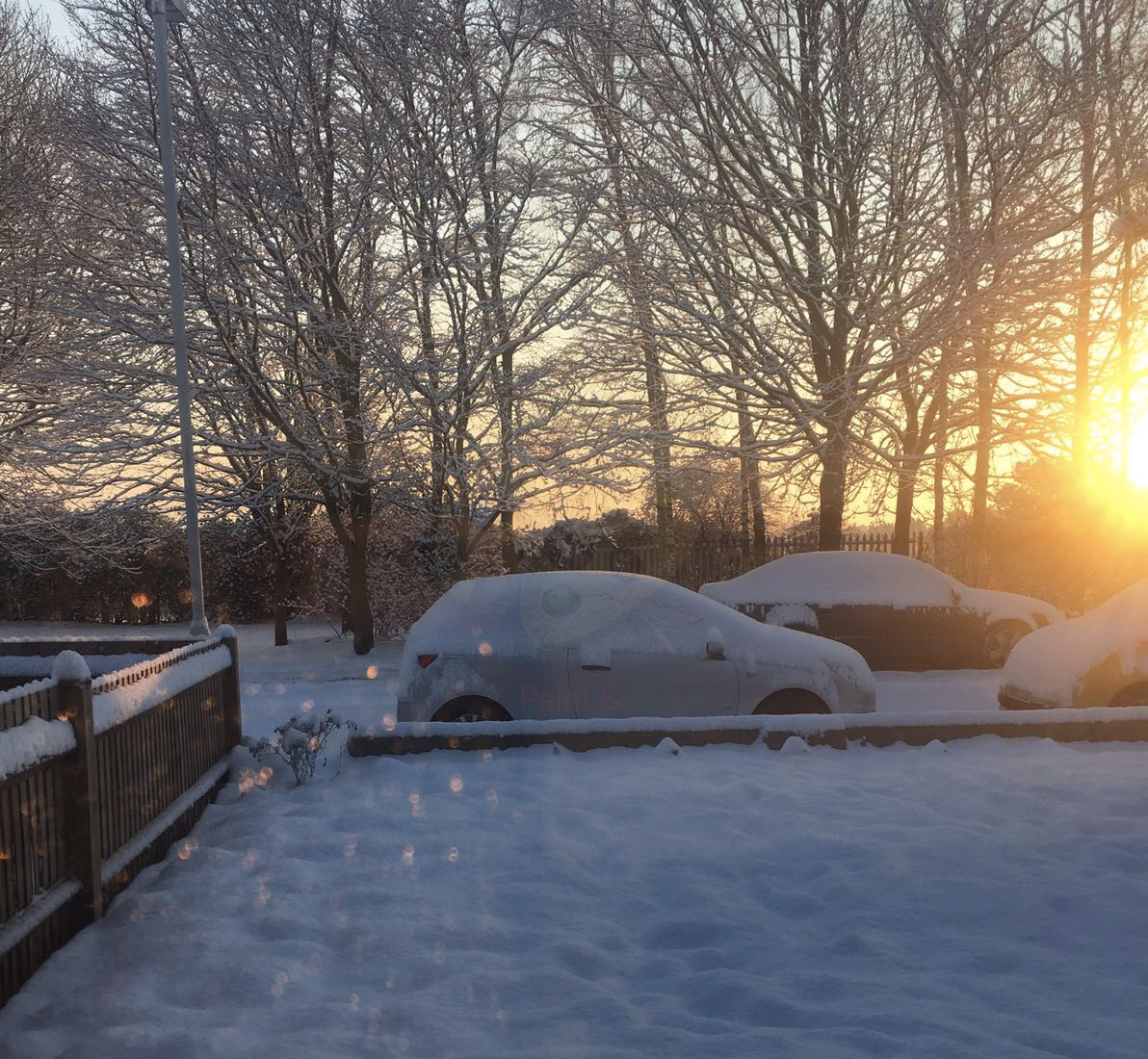 …yeah, just a touch.
And while you guys were struggling with your commute, Einstein Marketer did what Einstein Marketer's do, we made a genius decision…
…a cheeky trip to San Diego, California.
Not to avoid the weather (although the sun wasn't bad). We went to the Traffic and Conversion Summit 2018.
Here's our CEO (left hand side of the screen) and our Director of Content (me!), really missing out on those blizzards-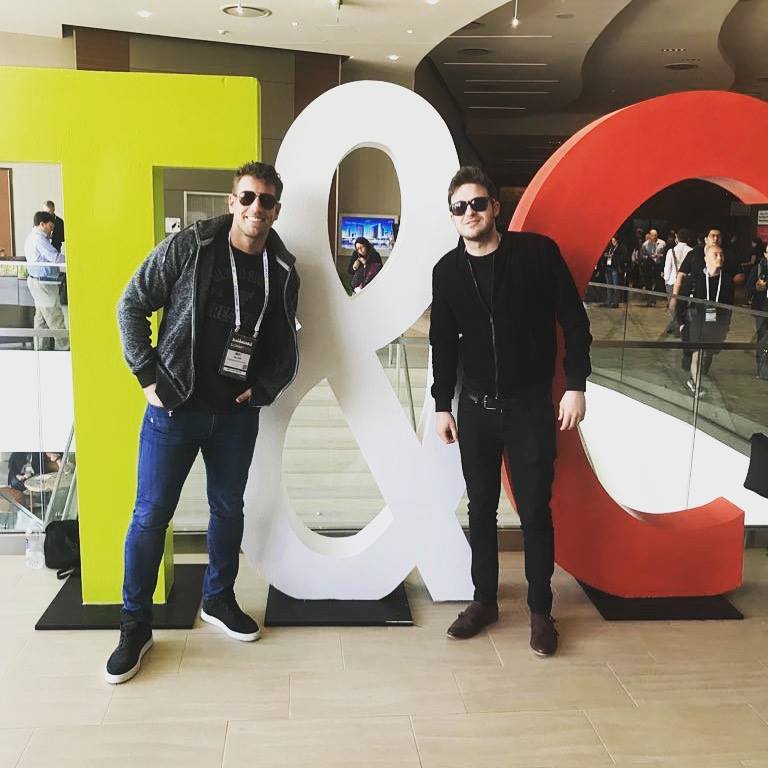 (We wore the shades just to rub it in on the rest of the team, stuck in an Arctic England!)
Traffic and Conversion Summit 2018
Regular readers of our blog might be wondering why the hell I'm sharing this content.
This isn't our usual dose of AWESOME FREE marketing advice…
…stick with me, you'll get to it…
…but first, let's talk about the Summit.

Traffic and Conversion Summit is probably the pinnacle of all marketing events. It's chock-a-block with HUGE takeaways for marketing agencies, entrepreneurs and marketing managers.
We learnt our fair share.
With speakers like Robert Cialdini (Influence, Pre-suasion), Ryan Deiss (Digital Marketer), Perry Belcher (Digital Marketer), Daymond John (Shark Tank, FUBU), Frank Kern, Ezra Firestone and…
…many more marketing experts and entrepreneurs, who've had MASSIVE success in their respective industries, it's hard not to.
(Sorry if you're reading this and didn't get a mention, I couldn't be in five rooms at once!)
It doesn't matter what industry you're in, the T & C Summit has tons of unique takeaways that can be picked up, personalised and honed for your market.
Stay tuned over the next few weeks and you'll find the very best in our blog alongside our usual zing of Einstein Marketer magic.
(Oh….and while we're talking about the summit, here's a video shoutout to Chris Record, who DROPKICKED our first-night-jet-lag-blues into touch, with his ClickFunnels Rap!)
What've YOU Gotta Do with This?
I haven't written this to rub your nose in yellow snow.
It's about training, investing in self-improvement, learning.
Traffic and Conversion Summit is a MONSTER in our industry. We wouldn't be able to serve our audience, customers and businesses to the best of our abilities if we didn't go.
That's why we go every year!
This is the attitude you MUST take towards your business too.
Invest in yourself, your staff and most importantly YOUR CUSTOMERS.
Learn from leaders in your industry, discover tactics that will help you serve them better and implement new strategies to solve their problems FASTER.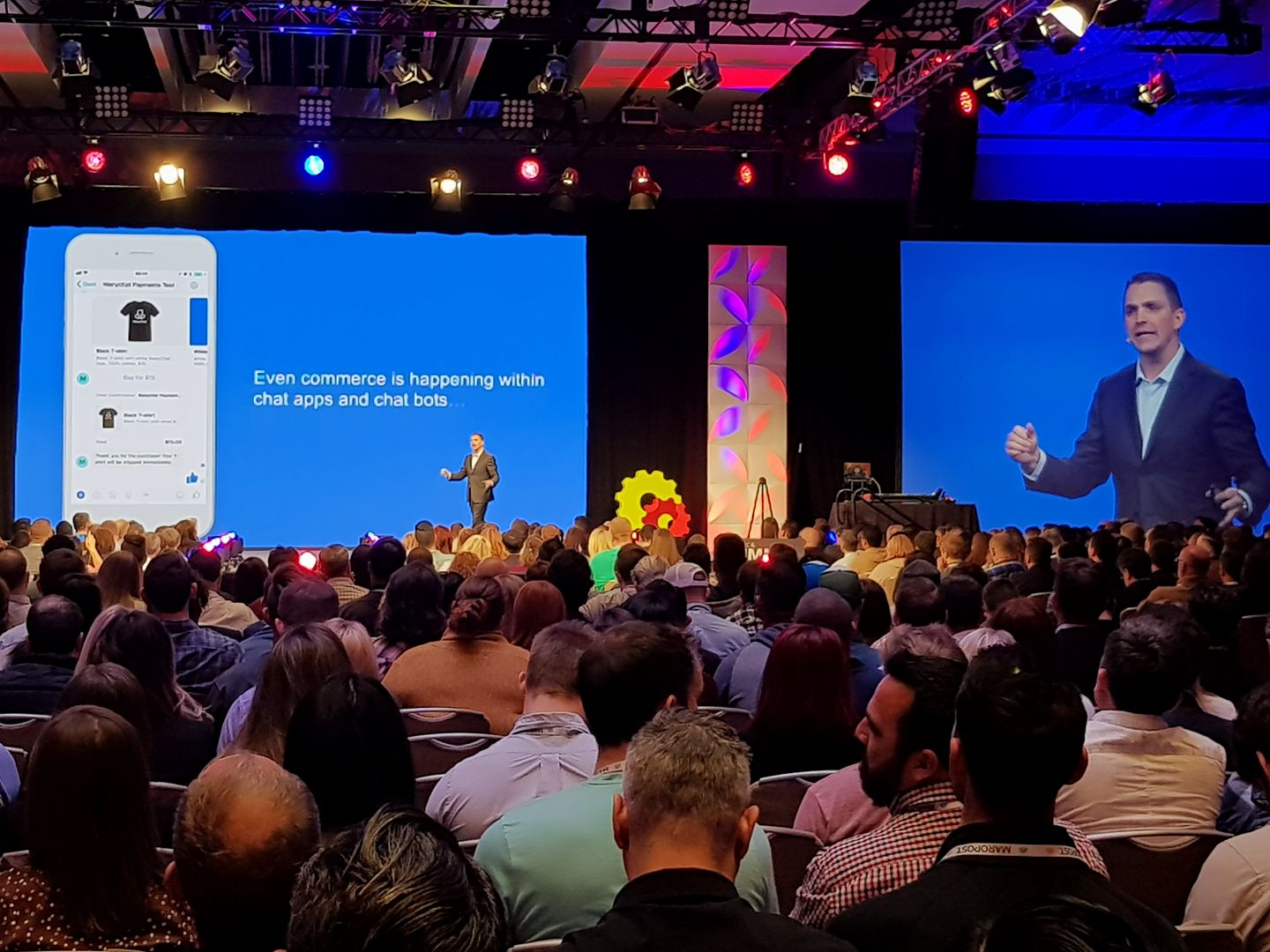 You aren't the smartest guy in your niche (unless you're the CEO of Amazon, Apple, Google, Facebook…) so learn!
Thought leaders and t-shirt wearers who've been there and done that are offering their knowledge, so what are you waiting for?
Find an event that fits your needs and make your business the best it can be.
And while you're waiting, keep checking back to the Einstein Marketer blog for more KILLER marketing techniques…
…we've got a ton of NEW relevant information courtesy of Traffic and Conversion Summit (and our continuous marketing work, testing and training).
And you never know, maybe you'll time it right with the weather too.
There's snow time like the present.
Did you love this blog? Perhaps you'd like to learn more about training in your industry? Leave a comment, or send us a message and we'll reply as soon as our Social Media Manager has stopped whinging because we didn't take him to California.
Josh is an award winning content marketer and the Director of Content at Einstein Marketer, previously working as a content manager, freelance copywriter and marketer. He writes, edits, proofs and strategises content for Einstein Marketer's agency and their clients, sharing the most successful tactics and strategies with his lovely audience. He hates writing in the third person, follow him on the social links (above) so he can get back to writing as himself.