Give your eyes a break, listen to the audio version:
We all know the feeling…
You've poured your heart and soul into the content, pruned every grammatical flaw and offered the reader the best deal on the market.
The emails are sent. And then…
…disappointment.
You've received stats to take the pawnbrokers, alongside your supersized television and prized vinyl collection.
Why?
You've made the same mistakes 99% of marketers succumb to when they start out with email campaigns.
Never fear.
Where there is dark, there can be light. Where there are dips, there can be peaks. Where there is EinsteinMarketer, there is always hope.
EMAIL MARKETING STRUCTURE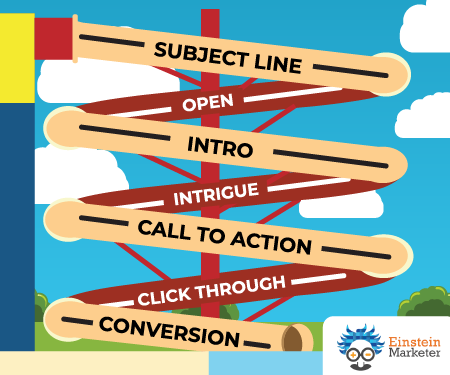 The truth is, your list receives tons of emails per day.
You need to be better than all of them.
We should know, EinsteinMarketer has tested tens of thousands of email marketing styles over the years, resulting in hundreds of millions sent.
So, if there's somebody worth trusting, it's probably us.
EINSTEIN MARKETER MOMENT -When writing marketing emails, think about taking your reader on a journey that is forever building momentum. Slides are a great analogy.
Let's start with a simple question, which email would you rather open?
A message from an old friend you haven't seen in years?
Or…
An email from a marketing company, desperately trying to sell you something?
Einstein Marketer knows which one we'd prefer. Probably the hopeless attempt at email marketing, for a good laugh in the office.
But seriously, we aren't your target market. And they'd much rather open the message from a friend.
So, let's start there.
Be the recipients pal. Give them a pat on the back and share that secret handshake you've been practising.
How do you do that?
First impressions. They count.
THE SUBJECT LINE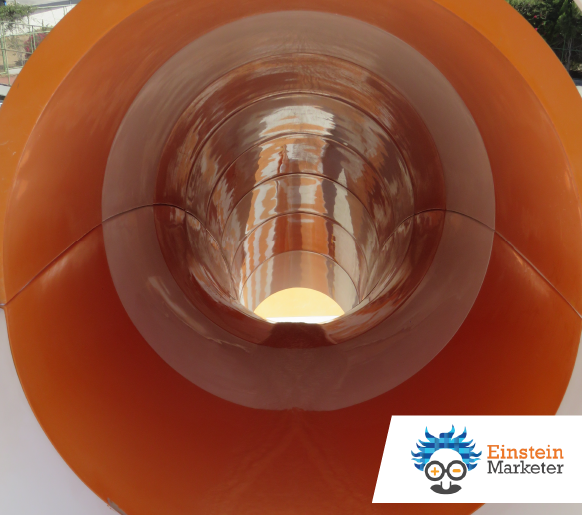 Nothing's more important to email marketing success, than the SUBJECT LINE.
If nobody opens your email, you may as well take out an ad in the lonely-hearts column, begging for friendship.
Because you aren't going to make any via email.
It's OK, EinsteinMarketer will be your friend.
You'll have to get in line for BFF's behind our latest clients though. They've just seen their greatest ever open rate from our recent email marketing campaign: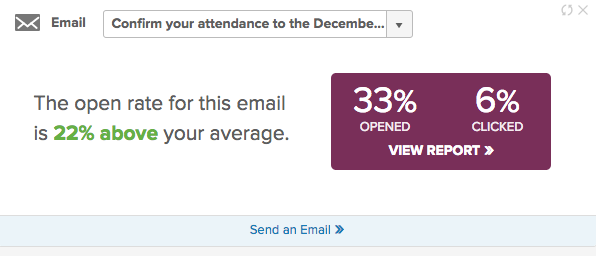 OK, nobody likes a bragger. But yeah, we did that.
We aren't into patting ourselves on the back though. Instead, we'll share how we did it.
Direct or Blind
The first question you'll need to ask yourself is DIRECT OR BLIND.. And no, we aren't referencing something from the karma sutra.
This is subject line 101.
Direct subject lines inform the reader exactly what's inside, e.g. Write Subject Lines like a Marketing Whizz.
EINSTEIN MARKETER MOMENT – Direct subject lines receive low opens, but high click rates, perfect for warm leads.
Blind subject lines drive curiosity and intrigue with open meanings, e.g. Have You Seen the Latest Trend?
EINSTEIN MARKETER MOMENT – Blind subject lines are great for top of funnel content. Your relationship with the lead isn't developed enough to be direct. Build awareness by going blind.
You'll need to make a decision on which to use by analysing your strategy, your customers stage in the funnel and the product you're marketing.
OK, so now they've opened the email, we need to hold their attention.
THE INTRO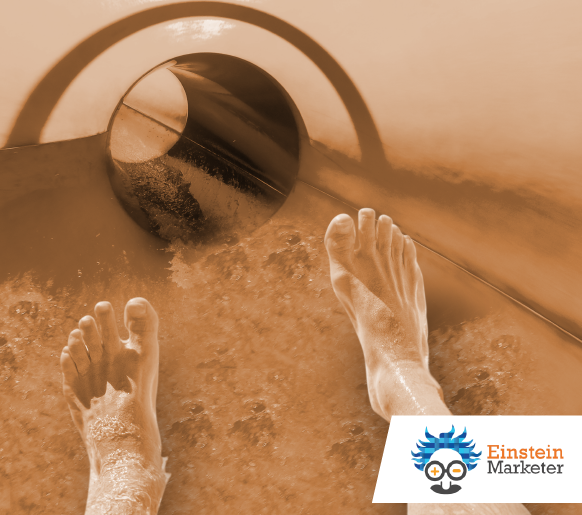 It's all about the INTRO..
The best way to go is a punchy, pacey, curiosity inducing one liner.
And now we bet you're scratching your chin, wondering what the hell you should write.
Scroll to the top of this blog for an example. Ask yourself, does it make you want to read on? Does it drive curiosity? Does it give away the main points of the content?
If you've made it this far, EinsteinMarketer must be doing something right.
EINSTEIN MARKETER MOMENT –intro's must make readers accelerate into your content. Think of the first 3 seconds on a waterslide.
CALL TO ACTION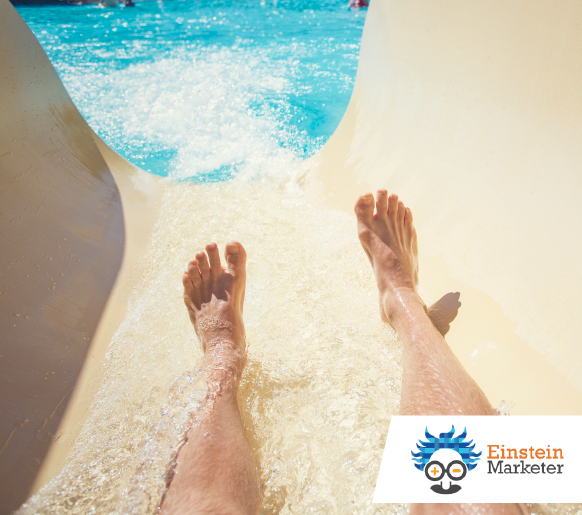 This is the front door to your house party funnel. If the reader doesn't like the look of it, you're going to be drinking in the dark, sipping the salty tears of loneliness.
We've been there. Our email marketing tests have given us more than a few parties for one.
But that's OK, we picked and moved and jostled our call to action. Now our campaigns have the neighbours at the door, moaning about the noise.
How do we do it?
Firstly, DON'T try to sell the product. This is THE BIGGEST MISTAKE email marketers make. It irritates readers. They don't want their welcome to be a 'hello, buy this!'
SELL THE CLICK. Use your content to create curiosity around it. Your funnel is built to sell the product. Not your email.
This is what your link should look like:
CLICK HERE TO…
Look at the above. It's a command. It's in CAPITALS. It would be embedded in the text. And best of all, we can clearly see what will happen when we click it.
EINSTEIN MARKETER MOMENT –Insert a hyperlinked image that takes readers to your funnel/website. It will do wonders for your click through rate.
Let's say we are promoting a webinar, we'd insert a simple call to action like, CLICK HERE TO REGISTER. And we would hyperlink the text to our registration page. 
Don't ask, don't insert a long ugly web link, don't insert a tinyurl or biturl, don't separate it from the content. Don't be mysterious about what's behind the door.
We want conversions. Click through rates will be nothing more than vanity numbers if the lead leaves your funnel because you've lied to them.
THE LAST DITCH P.S. 
So now you're saying 'cheers EinsteinMarketer, another beautifully written blog with really helpful content, but…
…what if the lead finishes reading the email but doesn't click the link?'
This is the where the second shot at selling comes in to play.
P.S. if you are still struggling with how to write subject lines, view our most successful templates by CLICKING HERE.
You want to click the link, don't you?
Why? Because it's relevant to the content. It's giving the reader a second chance to consider all you've said and pours a specific problem from the content, all over the readers itchy trigger finger.
EINSTEIN MARKETER MOMENT –1.Subject line 2.Open 3.Intro  4.Intrigue 5.Call to action 6.Click through 7.Conversion.
Put the above into play and watch the success of your email marketing campaigns soar.
Hell, favourite this blog post and come back to study it. Run through it as you're putting together your next campaign.
And remember, NEVER TRY TO SELL THE PRODUCT IN THE EMAIL.