Give your eyes a break, listen to the audio version: 
You voted for it…
…so here it is, a traffic driving strategy sure to boost your stats.
We all want more eyes on our content, don't we? How about comments? Likes? And shares?
Sure we do.
Greater traffic means more influence, opportunities to convert, brand awareness and a ton of other PROMISED LAND numbers.
A tried and tested method that guarantees increased traffic is the HOMEBASE AND OUTPOST strategy.
Einstein Marketer will teach you how to get the most out of it shortly, but first, we'll explain exactly how this funky-sounding technique works.
HOMEBASE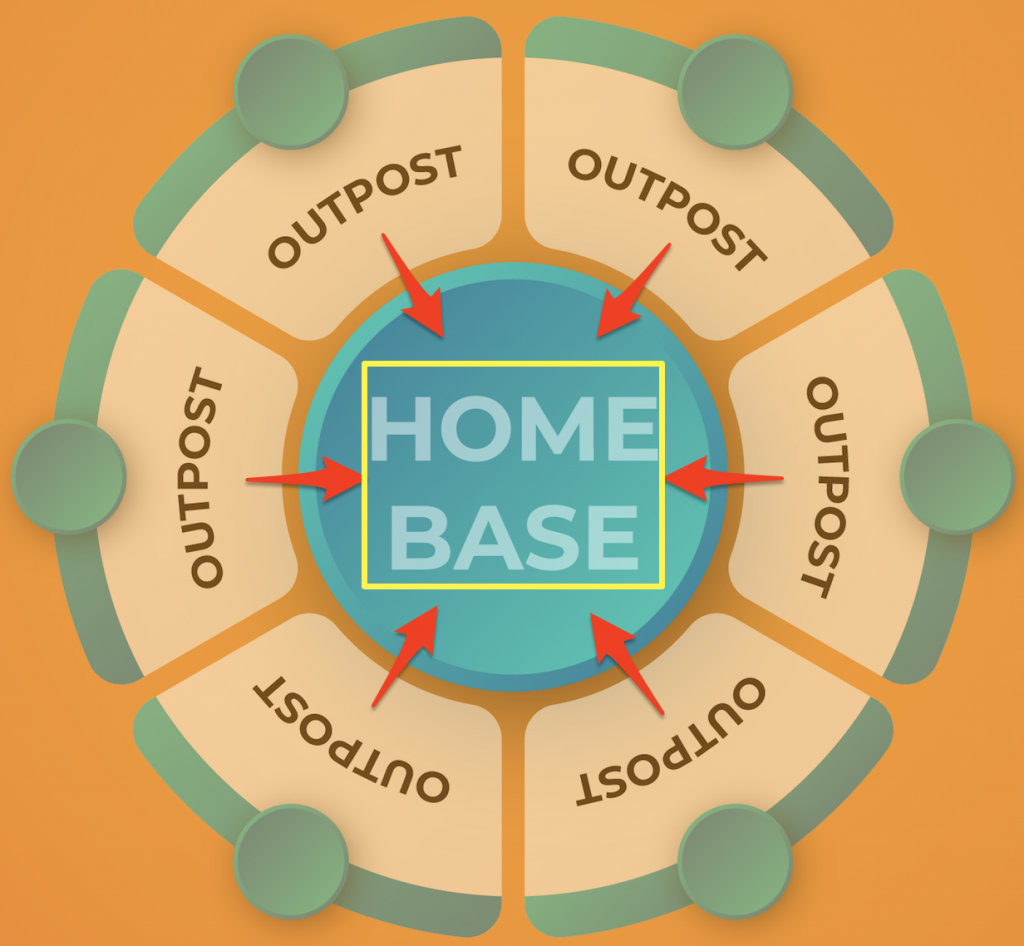 No, this isn't your local DIY store…
…it's a tiny snippet of the internet that you OWN AND CONTROL(YOUR WEBSITE!).
Our strategy is to drive traffic HERE from other parts of the web.
You should have a CLEAR GOAL for your Homebase, whether that's for visitors to consume content (bloggers), sell products (ecommerce), or gain influence (industry experts, ad revenuers, affiliate marketers).
Keep that goal in focus. Never let it slip.
OUTPOSTS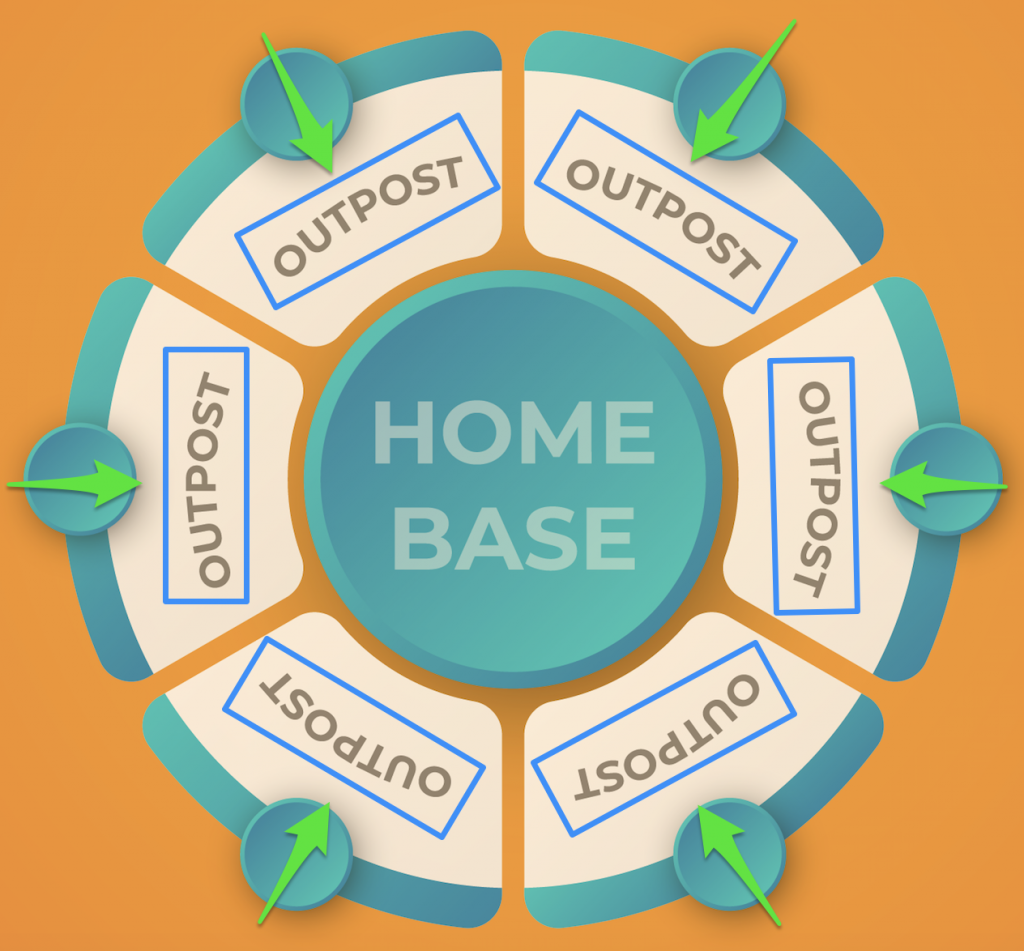 These are internet destinations that are CONTROLLED by you (but not owned), and LINK back to your Homebase.
The most obvious (and effective) examples are SOCIAL MEDIA PLATFORMS, but there are a number of other SERIOUSLY COOL outposts you can use to drive traffic back to your Homebase.
Outpost Examples-
(Social Media)
YouTube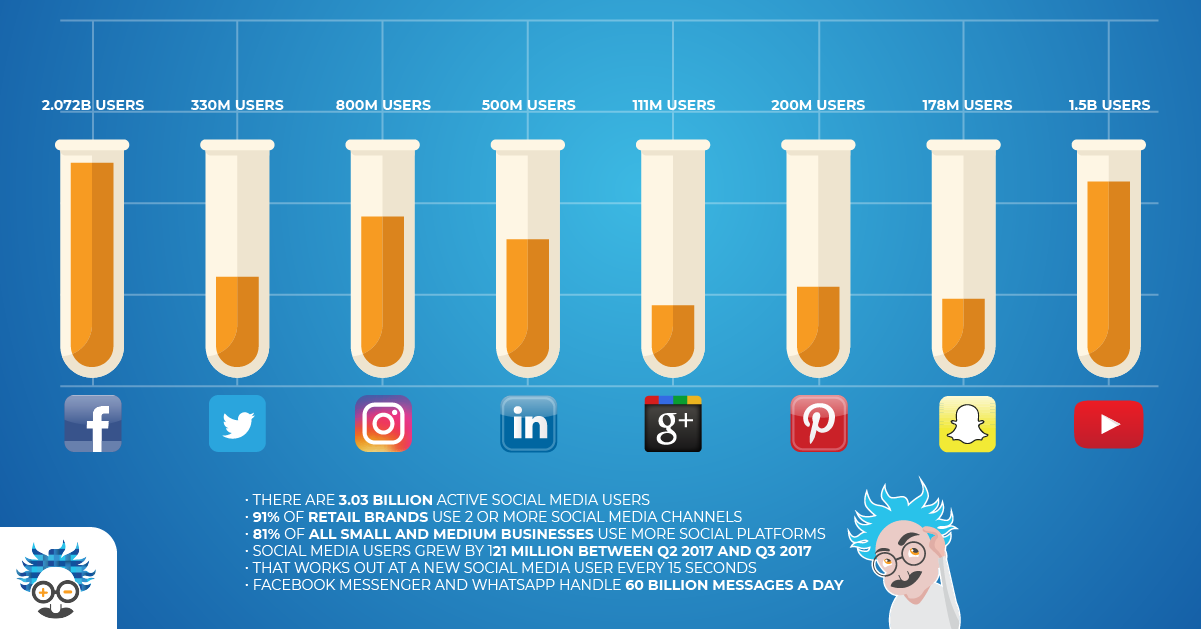 (Others)
Homebase and Outpost: Einstein Marketer's Theory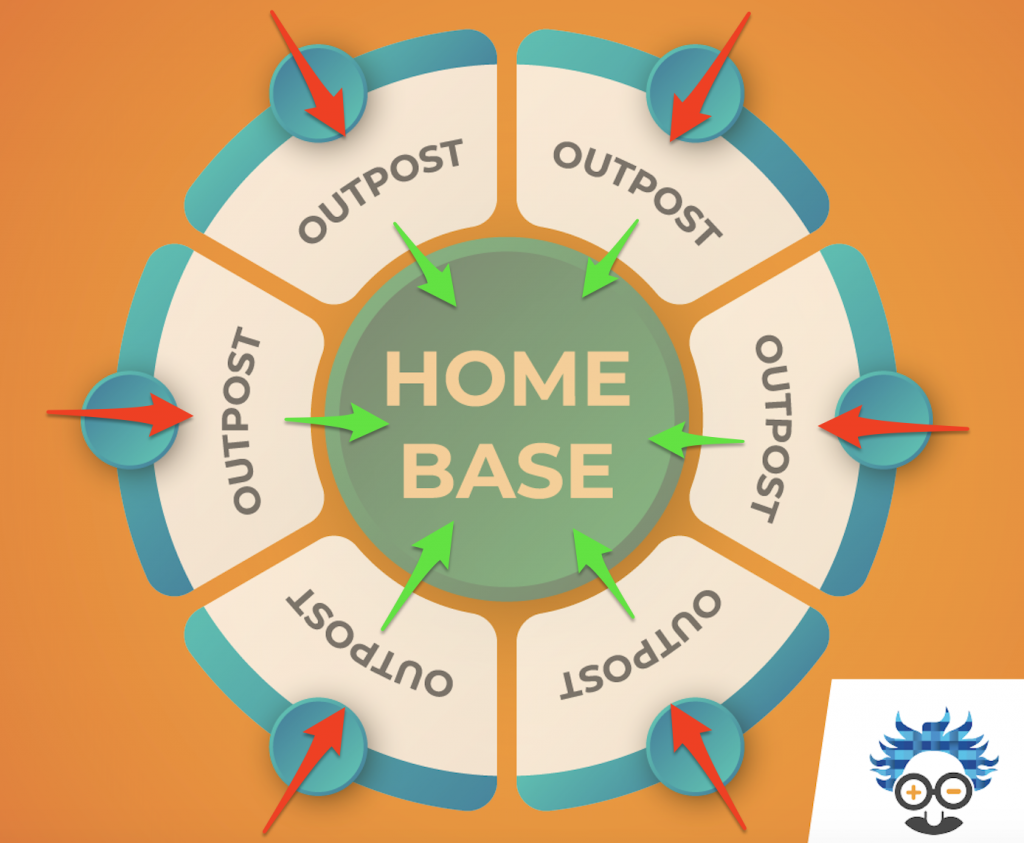 So, now we know how it works, let's figure out how to optimise it.
We'll kick this off with a question, if you were CARP FISHING, where would you be most likely to catch?
The sea? A river? A reservoir?
Or…
A carp lake?
You need to look at your outpost strategy in the exact same way.
We're fishing for RELEVANT AUDIENCES, so we need to discover where they are.
If you're just starting out, get a FACEBOOK account and search for GROUPS that hold an interest in your industry/topic.
Join 2-3 other social media platforms too (remember the fishing analogy when you choose these).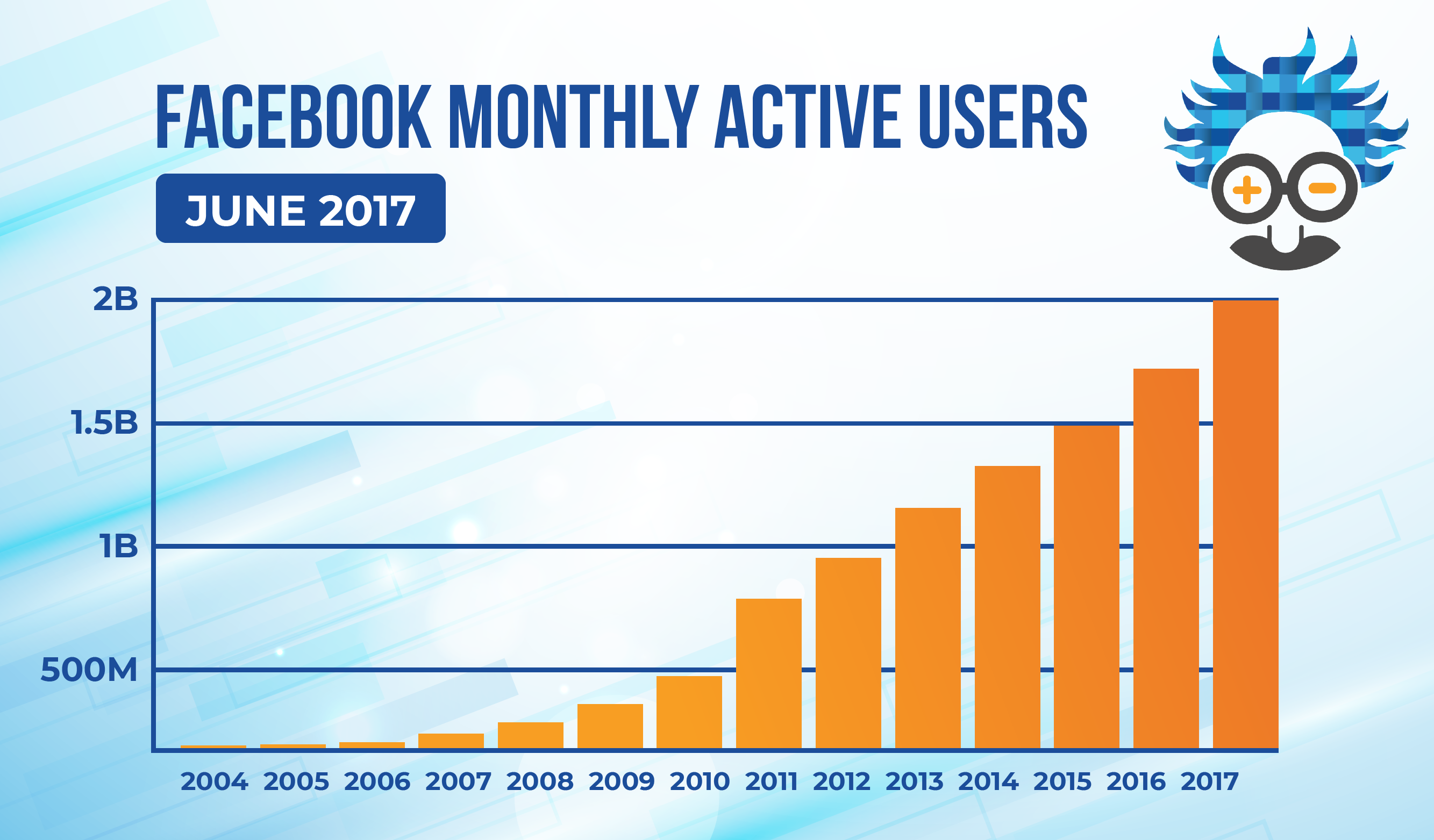 Then post, interact, comment and share content. Your Homebase and Outpost social media content must do 3 things to drive traffic:
GIVE VALUE– provide your audience with new information and solve their problems. This will position you as an expert, and give your HOMEBASE the aura of an awesome resource.
ENTERTAIN- There's just too much competition out there to be boring. Look at how your competitors are capturing the imagination of their audience, and implement their strategies.
CREATE BRAND AWARENESS- posting, sharing and commenting under your own profile, isn't enough (unless that is your brand). Put your logo on EVERYTHING! Images, quotes, headlines etc.
Don't worry if you're starting small, everyone has to! Keep doing the right things and your presence will achieve continuous growth!
MEASURE AND ANALYSE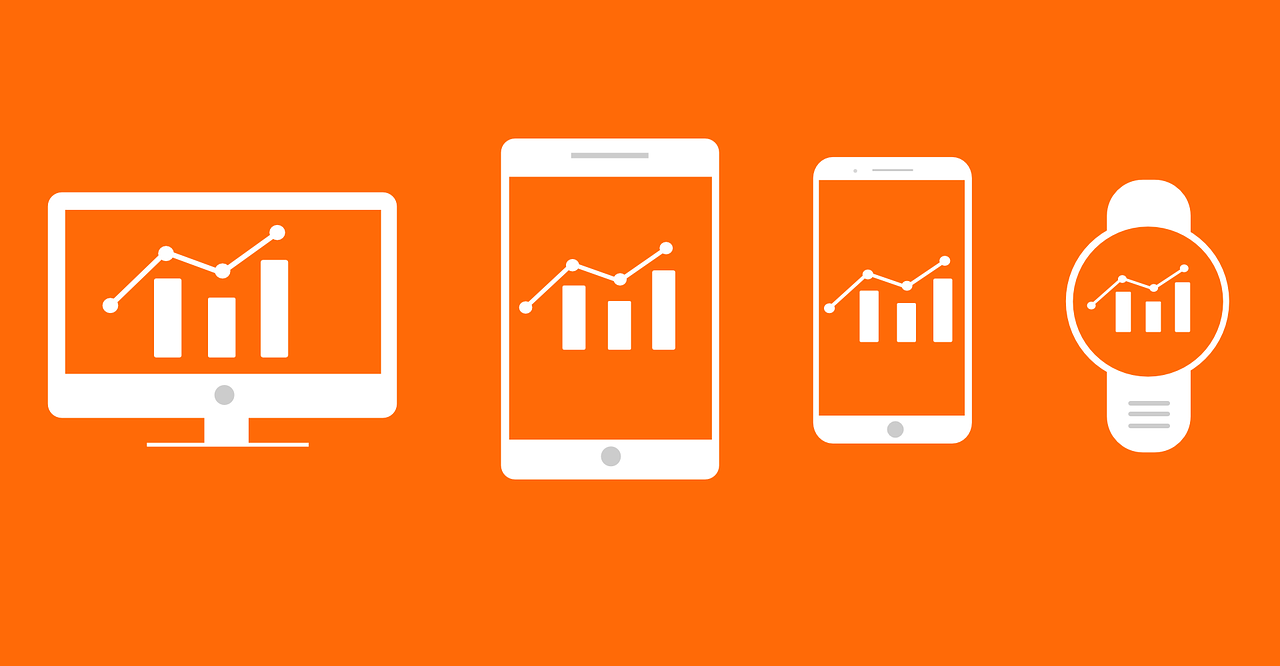 Maybe you've already got an OUTPOST strategy in place, just like the above, but your traffic isn't growing.
That's cool. Don't panic about the numbers.
Get Google Analytics installed on your website, and measure the number of REFERRALS you're receiving from each OUPOST. Einstein Marketer does this every week!
When you know which Outposts drive the MOST TRAFFIC, you can analyse WHY and optimise it to DRIVE MORE.
And, as for the OUTPOSTS that don't drive traffic, dig deep into the platform to find your audience's CONGREGATION spots. Perhaps they have a GROUP or always read updates from an INFLUENCER in your market place.
Your audience are out there, just waiting to discover your website. It's up to you to show it to them.
HOMEBASE AND OUTPOST: A FEW MORE TIPS
Hard-work pays off.
Putting time and effort into your OUTPOSTS will result in more traffic to your HOMEBASE.
Spend time FINDING your audience.
Einstein Marketer recommends using your CUSTOMER AVATAR and EMPATHY MAP to discover the most likely congregation spots of your target audience (we do this for every CLIENT).
And if you're posting content, be bold with your feature images and headlines. Catch the eye, engage and FORCE OPINION.
The importance of well-curated OUTPOSTS is crucial to driving traffic and boosting your SEO.
If you've arrived here from an Einstein Marketer OUTPOST, need we say more?
Cheers for visiting and boosting our traffic.
We'll see you again soon for more KILLER digital marketing strategies.
Did you love this content? Feel like we missed something? Or perhaps you'd like to know more about OUTPOST strategies? Leave us a comment, or send a message and we'll be back in touch as soon as our Social Media Manager has finished eating yesterday's KFC (and yes before you ask, it's cold too).
Josh is an award winning content marketer and the Director of Content at Einstein Marketer, previously working as a content manager, freelance copywriter and marketer. He writes, edits, proofs and strategises content for Einstein Marketer's agency and their clients, sharing the most successful tactics and strategies with his lovely audience. He hates writing in the third person, follow him on the social links (above) so he can get back to writing as himself.