That's right, you read the headline correctly, Facebook have begun testing paid subscription on groups.
The move was released by Alex Deve, Facebook's Product Director, in a statement that demonstrates Facebook's commitment to group admins who 'build safe and supportive communities'.
So far, the subscription testing is being piloted 'with a small number of groups', but if all goes well, we should expect to see paid subscriptions rolled out to all group admins.
This is MASSIVE NEWS for anybody who's grown a loyal and engaged audience. Now is the time to either create a group that offers users HUGE value, or plough quality into an existing one.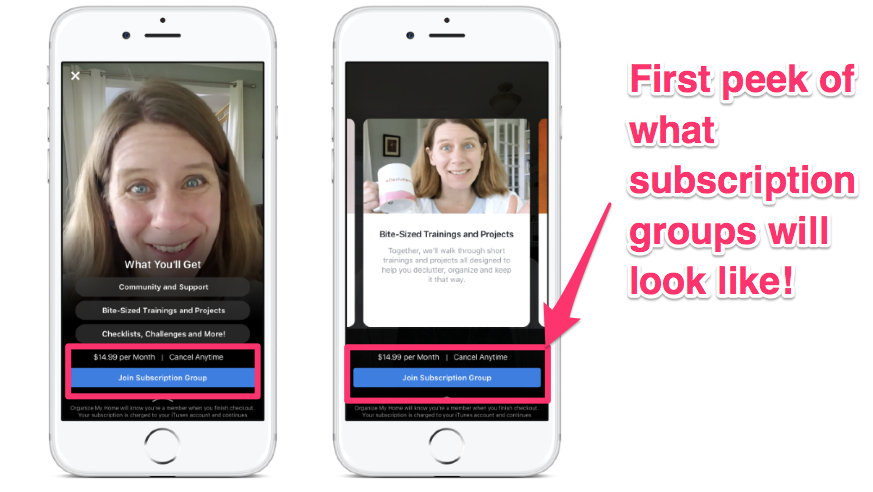 There are currently 2.23 billion monthly active users on the world's largest social network, creating a wide net of opportunity for anybody who has real expertise in a specific niche, or a passion that they're prepared to share.
The example image (above) is one of the first group admins who've been given the opportunity to ask for subscription fees from members. Sarah Mueller administers a group called Declutter My Home, 'as a way to inspire and motivate others to tidy up their apartment or house'.
She has now started a new group (with paid subscription entry) called Organize My Home, which will help users 'work together on bite-sized projects'. This new group comes with (as you can see in the image) a $14.99 monthly fee for members.
Organize My Home's subscription price falls in the middle of the (reported) bracket for chargeable fees, with reports claiming that admins will be allowed to ask for between $4.99 and $29.99 per month.
These figures probably have (many) admins wet at the mouth, especially those with 100k+ members….
…but, the fact remains that if groups (asking for subscriptions) have no real value or purpose, members will be very unlikely to pay anything, and instead, their members will exit.
Whilst some of you will be excited about the opportunity to run a subscription based business on Facebook's platform, it's crucial that you don't act too soon or without just cause.
Admins who ask for subscription in groups that hold little value will lose members and therefore, the value of their influence.
And those who are able to convert members into paying subscribers, will have to continuously nourish their audience with VALUABLE content and engagement.
Conclusion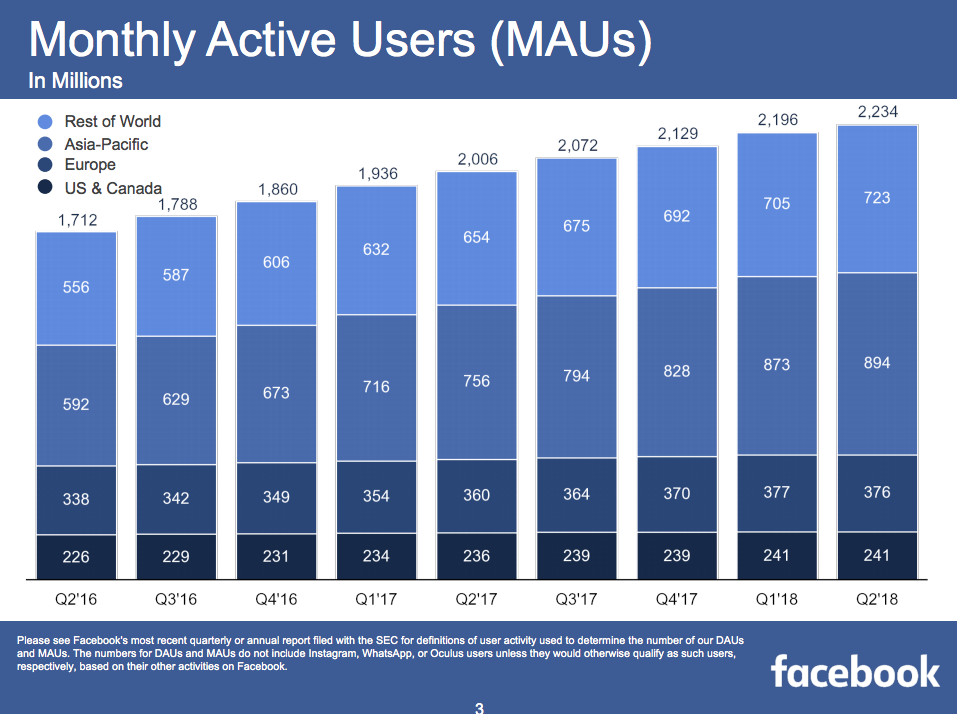 It's important to remember that this is just a test (at the moment).
Facebook have said that 'as we learn from this pilot and understand how group members feel about subscription groups, we'll continue to improve this experience…'
In other words, the parameters of paid group subscriptions may change, if and when it is ever rolled out for general use.
Paid groups will encourage users to be more engaged in the groups they care about, which is something that the social network giants are really keen to improve.
This is one Facebook test that I don't expect to peter out.
Keep your eye out for more updates.
What do you think about paid group subscriptions? Do you administer or are you thinking about creating a Facebook group? Leave a comment, we'd love to hear your opinion!
If you'd like to learn more about the latest Facebook updates check out, The Facebook Update Nobody is Talking About: Reverse Engineer Your Ads! 
Josh is the Founder of We Imagine Media, an award-winning content marketer, best selling author and creator of the www.joshbarney.blog. He creates and strategises content, sharing the most successful tactics with his lovely audience. He hates writing in the third person, follow him on the social links so he can get back to writing as himself.