The secret to succeed on social media is based on relevant content development.
Everything that we post or write about must attract users attention, especially on Instagram, which is considered one of the most effective visual marketing tools.
Users love video content!
In this article we'll describe the elements that you should consider when developing your Instagram videos to take advantage of all the tools at your disposal.
What

Video Types Work T

he Best?
As you all know, Instagram has specific requirements when it comes to the development of a successful video.
Your commercial purposes and social media strategy are essential for defining which type of video works best for your brand and developing different types of video content in relation to it.
Instagram has two basic types of video platforms: Feed and Stories.
Feed works for reaching new audiences as it's the first thing that can catch the attention of a potential user.
To help grow your Feed, Instagram allows users to follow hashtags and recommended posts. It is important to combine images and different types of video content to attract potential users and keep your audience engaged.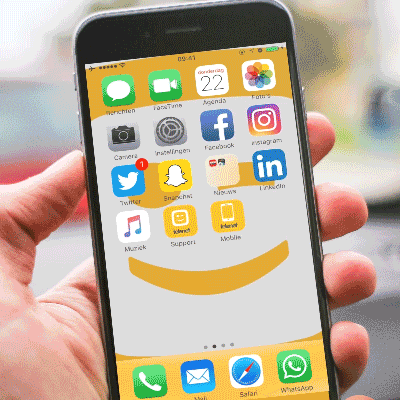 On the other hand, we have Instagram Stories, which help with building loyalty with your current followers.
The thing about stories is that they only are available for 24 hours. Although Instagram added a new section called Instagram Stories Highlights, which helps your stories remain visible on your feed forever. These highlights must be used strategically.
For example, many bars or coffee shops use the story highlights for communicating: address, opening hours, special promotions, menus, special events, etc. This allows users to access basic information more easily.
Instagram also added a section called IGTV, which is your own video channel, similar to YouTube.
What Should Be The Average Instagram Video Duration?
Feed, stories and IGTV videos have different video durations.
Feed videos can be 3 to 60 seconds long, while stories have a 15 second limit.
In the case of IGTV, videos must be between 15 seconds and 10 minutes long.
What
Audiovisual Resources &
Techniques Should Be Used?
Hyperlapse: One of an Instagrammer's favourites to show a long work development in just a few seconds. This is a fast motion video technique. There's an app which you can download in the app store to develop hyperlapse videos.
https://www.instagram.com/p/Bf9FxfbFkoI/?utm_source=ig_web_copy_link
Boomerang: This is great for making your own personal gifs. Boomerang videos are short videos of continuous repetition. This means that the video plays itself forward and backward, just like a loop. It's good to know that these don't include audio.
Slow Motion: This is a popular video technique, which we've seen on numerous films. It's all about making a video in slow motion to create an emotional impact on your viewers.
Superzoom on Instagram Stories: This is many user's favourite instagram video technique. There are different types of superzoom designs, but it's basically a video that automatically zooms in on an object and plays a dramatic sound.
Layout: Is an Instagram app used for combining multiple pictures into one.
Gifs, stickers and face filters on Instagram Stories: Once you have your Instagram story ready, you can bedazzle it with Stickers, Face Filters and Gifs. In the case of gifs you can not only use them in your videos, but you can also send these on direct messages!  
For adding gifs or stickers, you should click the face sticker icon at the upper right. Once you've clicked, you can choose between using stickers (location, time and temperature, questions, tags), or using gifs (marked in yellow). Once you click on the gif icon, you can search through GIPHY to find the right one for you:
You can also write on your stories by clicking on the two icons beside the gif icon marked in yellow.
The one that looks like a pen allows you to hand write and draw, while the "Aa" icon has different type styles to type your desired text. You can even add colour background to your text as below:
Picture from AdWeek
If you want to add face filters you should click on the little face icon that is shown on the following picture on the bottom right:
Picture from TechCrunch

After you clicked on it, options of face filters will appear on the bottom.
How

t

o Optim

ise a

n

Instagram

Video

For

Better Reach &

Engagement?
SEM Strategy:
An Instagram Search engine marketing Strategy requires investment as opposed to an SEO strategy which has long term results but without any costs. To boost your visibility in a short term period you have two options:
Develop an

Instagram

ad for feed or stories

:

You can develop your own ads through the

Facebook

Business Manager

. There are different advertisement goals that you can choose from such as, visibility, reach, boost sales, gain leads.

Promoting content from your feed

:

You can also increase your visibility by promoting your actual content. It's as easy as taping a post that you would like to promote and fill out the audience, budget and duration information.

Instagram

is going to review your promotion before it can start running.
Hashtags:
Instagram allows users to follow hashtags. This means that this is an effective tool to reach your potential audience.
You can search for hashtag trends related to your brand or even create your own.
Engaging Content:
Instagram is all about visuals. Brands have been built off of the back of a striking visual concept.
Although your content generally has the goal of communicating something particular to your users, you should find ways to communicate with your audience to know them better.
For example, you can use a sticker survey on Instagram stories to see if users prefer one product over another. Or you can use the question sticker which allows your audience to ask you anything they'd like to know.
It is also important to respond to audiences concerns or messages. It's not only about the content itself but also how your posts allow user interaction. 
Scheduling Posts:
There are many social media programs that can help you schedule your posts. This allows you to plan ahead and think about your content on a monthly basis.
Most of these programs have statistics that can help you increase views and interaction by understanding the best time to post or the most effective content in terms of engagement and user's reactions.
Timeline Videos

v

s. Story Videos, What's The Difference?
Timeline videos are basically used to increase visibility, not only from your actual audience but also potential users.
These types of videos are normally well thought out, developed and edited before they're uploaded, like an explainer or a culture video. They can be as long as 60 seconds. If you're in the need of uploading videos for longer than that, you can use IGTV.
While Story videos should show a spontaneous side to your product or service. You can upload as many story videos through the day as you want, but keep in mind that if the content is not relevant in any way, users are not going to watch 20 videos of 15 seconds each.
For example, many fashion agencies upload the behind the scenes footage of a photoshoot through stories, while they upload the final campaign from the photoshoot on the timeline.
Stories are an opportunity to show another side of your brand that users have never seen before.
Wrapping Up
The first step in the development of the perfect Instagram video is the understanding of your social media community, product/service, goals and key messages.
Once we have all those aspects cleared up we can start making the perfect video based on all that information.
Instagram has amazing resources to fulfil all your commercial goals, attract potential users and make your brand grow.
There's no element that you should use over the other, so it's all about you being creative and using all the resources that are available for you!
Want more marketing content, strategies and tactics? Check out one of our most popular ever marketing guides: 
Victor Blasco is an audiovisual designer, video marketing expert, and founder/CEO of the explainer video company Yum Yum Videos. Besides running the business, he's a lifelong student of Chinese philosophy and a passionate geek for all things sci-fi.