Do you know how to check for NoFollow and DoFollow links on your website?
Having your content linked to and in turn, linking to other websites, is a great way to build a (digital) relationship, but not all links were created equal.
Linking can be a particularly challenging part of SEO when you're starting out, especially gaining links from websites with high Domain Authority, but they're worth the effort. Backlinks have a huge influence on how high Google will rank you, and that's why you need to understand them.
In this article, I'm going to cut through the jargon and explain NoFollow Links and DoFollow links in the simplest terms possible…
…so, the next time you receive a link or are offered the chance to cross-promote via linking, you know the good, the bad and most importantly, the basics.
What is a DoFollow Link?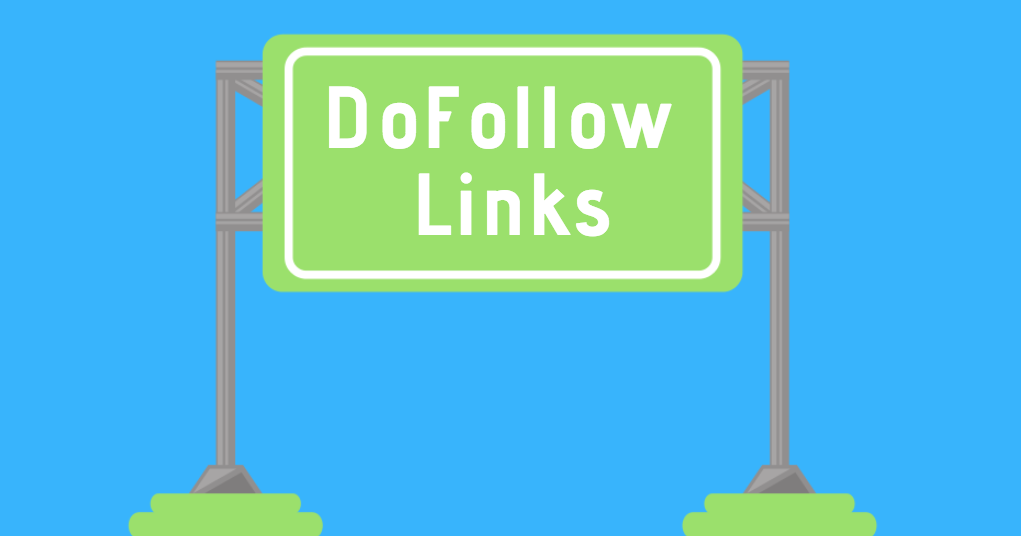 DoFollow links are great. They provide sweet, succulent ranking juice.
The more dofollow links you get, the higher your page will rank on Google (especially when they're from prestigious websites).
These are the links that you've been chasing, the ones that prove your website's worth to the rest of the world.
DoFollow links look a little like this:

If code doesn't mean anything to you, don't worry! I'll explain everything in simple terms in just a minute!
What is a NoFollow Link?
A NoFollow link is not quite the same as a DoFollow. In fact, it's pretty much the opposite.
NoFollow's do provide direct links to your website and page, but they do not provide any of the ranking juice. Google places no value on them when considering page rank on their search engine.
In other words, they look good, they feel nice, they warm our hearts, but in reality, they don't do a lot of anything.
The only way that a NoFollow link will have a positive effect on your website, is if it's placed on a webpage that has high traffic and lots of people are clicking on your (nofollow) link. But, even in a circumstance like that, the good times will eventually run out.
So, it's important that you know how to spot a NoFollow link, especially when looking at the backlinks to your site and when considering a link exchange with another website.
This is what one looks like:

How to Check NoFollow and DoFollow Links
Now that you can see how much worse a NoFollow link is, you probably want to know how to spot one, right?
This is where the code examples of NoFollow and DoFollow links come in handy.
Using the following straightforward steps, you'll be able to check the legitimacy of ANY link on ANY website.   
Step 1
Locate the link.

Step 2
Right-click on the link and select 'Inspect'
Step 3
'Inspect' will automatically bring up a toolbar on the right-hand side of your browser, with your link's code highlighted. If this link contains rel="nofollow" it's a NoFollow link, if not, it's a DoFollow link.
These 3 simple steps are the easiest way to discover NoFollow links individually, but, what if you want to analyse all your backlinks at the same time?
Fortunately, you don't have to scour the internet and manually go through this process for every link to your site.
There are a whole host of different FREE tools that round up and analyse your links, my personal favourite is SEO Review Tools Valuable Backlinks Checker.
Simply type in your domain name, hit the big green button and wait for the results.
The results page will look something like this: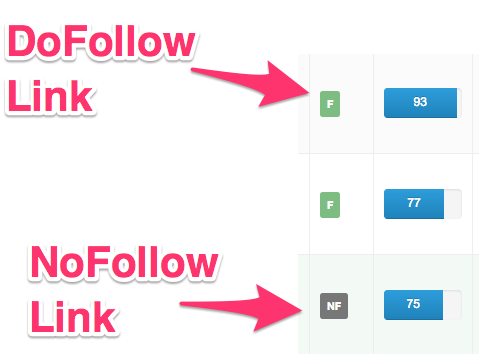 When Should You Use NoFollow Links?
Before we go our separate ways (for now), there's probably a large number of you wondering why NoFollow links even exist, and why anybody would want to use them.
The truth is, not all links were supposed to be created equal, and quite often there are websites that you shouldn't help, or be associated with.
Google themselves recommend using NoFollow links for Untrusted Content, Paid Links and for Crawl Prioritisation.
Josh is the Founder of We Imagine Media, an award-winning content marketer, best selling author and creator of the www.joshbarney.blog. He creates and strategises content, sharing the most successful tactics with his lovely audience. He hates writing in the third person, follow him on the social links so he can get back to writing as himself.