Sick and tired of your competitors stealing all the organic traffic? 
Well, it's 2020 which means a new year = a new you! Right? 
It's time to stop falling behind your rivals in the race for organic traffic. This should be every small business's New Year Resolution.
More traffic means more eyeballs on your page, more conversions - and more profit.
Click To Tweet
The good news is that outranking your competitors is a case of doing certain things consistently.
In this article, I'm going to show you the tactics you need to employ in order to climb to the top of the SERPs in 2020. 
Analyse Your Competitors
How can you outrank your competitors if you don't know what they're up to? 
Performing a thorough competitor analysis will give you insights into what keywords they use, what type of articles perform best and so on. Then, you can reverse engineer their tactics and make them work for you. 
It's a good idea to start by using tools like SEMrush and Ahrefs. And to avoid getting too caught up in the pitfalls of competitor analysis, here's what you need to check:
Who has been working on growing their organic traffic? 
This data can be grabbed from an overview report that nearly any good SEO tool has. All you need to do is check out a graphic that shows a trend of organic traffic growth. Like this:
On the graph from the CognitiveSEO tool, you can see that analysed by me domain was able to triple their SEO visibility.
Woah…how did they do

that

?
This is why you need to review the types of pages that are bringing the most traffic. Then, you can create a content marketing campaign based around these types of pages.
For example, the screenshot from the Ahrefs tool below shows us that guides and in-depth how-to's, in particular, are bringing lots of traffic to the Moz blog:
If you're a rival of Moz, you would then create more guides for your own blog. The trick is to make these guides even better than the Moz ones. 
The last thing you need to check is links. For example, is traffic growth correlated with the increase in links? And where are your competitors getting their links from? 
You can find this data using Ahrefs that shows the trend of link growth.
For instance, take a look at the screenshot below. If you see a graph like this, the answer is that the growth of organic traffic is boosted substantially by the website's link building efforts.
This means you would have to double down on your own link building efforts.  
The company that doubled its organic traffic and links is Moosend. A few days ago, they wrote an in-depth post where they shared exactly how they achieved this impressive result. Check it out!
Begin with Keyword Research 
Keyword research is important because it helps you to uncover the topics your audience is asking questions about. It also helps you to discover related markets so that you can start creating content that people want to read, and solving questions that need answering. 
Here are some things you need to focus on: 
Find keywords that have the lowest competition in the SERPs
Review your competitor's keywords
This can be done by analysing your competitor's keywords first. Go to SEMrush and check what kind of keywords are currently bringing traffic to your rivals.
I used SEMrush myself to analyse the keywords a rival of my mine is using, and you can see the results below: 
The next step is to filter out those keywords that have the highest number of queries and the lowest level of competition.
SEMrush has a metric called "keyword difficulty." This is an important metric that shows you which keywords will drive traffic, but which are also the easiest to compete for. The harder a keyword is to compete for, the less traffic you may have. 
Thanks to the SEMrush filters, you can easily get a list of search queries that have the lowest keyword difficulty and a decent search volume: 
Use keyword research to find low-hanging fruit
Pull together a list of keywords you want to rank for. Ideally, these keywords should 100% relate to what you're selling to your clients. Also, you shouldn't neglect keyword intent as it helps you understand the reason behind the user's search in Google.
The best way to double-check that the users' internet search is matching what you expect is to open Google and check to see what kinds of sites are appearing in SERPs for the keyword phrase you are considering.
Once you've got an initial list of keywords, it's time to extend it. Tools like Answerthepublic allows you to see what kind of searches are related to your keywords.
Beyond that, you need to check whether search queries have a decent search volume. Among the free solutions that I recommend giving a try are Google Keyword Planner and Keyword Surfer extension.
Even though Google discontinued showing the exact search volumes, it's still giving you some estimates about search demand. Keyword Surfer has some limitations since you need to look up each keyword in Google to see its search volume.
Moving further on, you can use these blog posts to create topic clusters, which will boost your SEO even more. My colleague recently wrote a post about topic clusters here.
Double-check that keywords that you selected will bring the right type of users
It might sound obvious but it always makes sense to double-check that sites that are currently in the SERPs are relevant to your business. Plus, it's always a good idea to ensure that SERPs don't have an insane level of competition.
I usually use the Ahrefs tool to see what kind of pages and sites are in the top 5 on Google in terms of their backlink profile strength. As you can see from the image below, there is a list of 5 URLs that are getting the most visibility by the search term "email outreach template." 
This particular keyword isn't insanely competitive, even though some sites in the top 3 have a decent domain rating (a column DR). That said, all pages are investing a lot in link building. Some of them even have over 60 referring domains! That's a lot. 
If you're not yet ready to build links, that's okay. But this might not really be the best path to go down. However, if your DR is above 80 there might be a chance to outrank them and it's better to acquire at least a few links as this will guarantee your success. 
Make Sure Your On-Page SEO Doesn't Suck
Before you start working on content and building links, you first need to make sure your site doesn't have any critical SEO issues.
On-page SEO issues include: 
Broken links 

Duplicate content 

Poor meta descriptions and title tags

Website not optimised for speed

Not enough words (more on this below) 
You can run your very own SEO audit to find any issues before fixing them, but it makes sense to use tools to help you as well.
You can use tools to check your speed, broken links, duplicate content, and more. Tools include Google Search Console, PageSpeed Insights, and an SEO audit tool such as Oncrawl, JetOctopus, Deepcrawl, and some others. 
Write Engaging Content
Google wants to make the user experience as awesome as possible, and it will punish low quality content that's clearly trying to "game" the system in order to rank higher. Quality content must be free from spelling errors and keyword stuffing, but it also needs to be engaging and offer lots of value to the end user.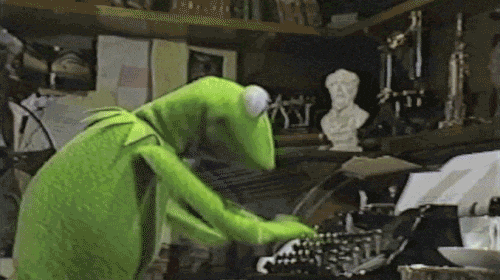 It also needs to be content that your audience actually wants to read. To this end, you can use tools like Answer The Public and even Google's Keyword Planner.
BuzzSumo, meanwhile, shows you the articles that are already performing well in your niche. You can use it to reverse engineer what your rivals are doing – in other words, take their articles as your 'blueprint' before making them even better by adding crucial points and statistics that your competitors have missed. 
Once you've got topic ideas, it's always a good idea to write long-form articles. Long-form content consistently performs better than short-form content, primarily because it gives you the chance to cover all bases when answering a particular query. Thus, you're delivering more value and increasing the end user's satisfaction. 
However, you can go further. To ensure you cover all bases of a particular topic, you could create topic clusters. This is when you create one main page that covers a topic in-depth before creating a series of splinter pages that are all related to the main page.
By doing this, you're delivering more value to the end user and you're also showing Google you're the expert on this topic. All of this will help you rank higher. 
At the same time, you always need to be mindful of writing for SEO.
As well as writing in-depth, relevant content that perfectly answers the search term and which flows nicely, you should add links, include title tags, add images with alt tags and – of course – carry out your keyword research. And when you add keywords, make sure that your article is relevant to those keywords and answers the main query. 
Level Up Your Link-Building Game
Links are the gasoline that power your SEO rocket ship. When authoritative websites link out to you, Google starts to trust you more, begins to see you as an authority – and starts to rank you higher.
Keywords are certainly still one part of the SEO puzzle, but Google wants to see backlinks, too.
Click To Tweet
Research shows that backlinks continue to matter, and the way link building is done has changed little over the course of the last year. Here are some tips: 
Turn unlinked brand mentions into links: All you need to do is find unlinked mentions and then ask the content owner about the possibility of allocating a link back to your site. This doesn't even need to take up too much time, especially if you use a web monitoring tool that helps you find branded mentions. This strategy can be extended further if you also start tracking brand mentions across SMM platforms. Here's a great post that will

help you harness social listening to build more links

.

Unleash the power of guest blogging: Contributing to your industry blogs is one of the best ways to build links and grow your brand's visibility. There are tons of ways to find blogs that accept guest posts starting from scraping Google SERPs and ending with asking your industry friends. But I want to share my personal favourite way: check where your rivals contribute and use this list as a starting point. This can be done with the help of the Ahrefs tool by simply opening the "Referring domains" report.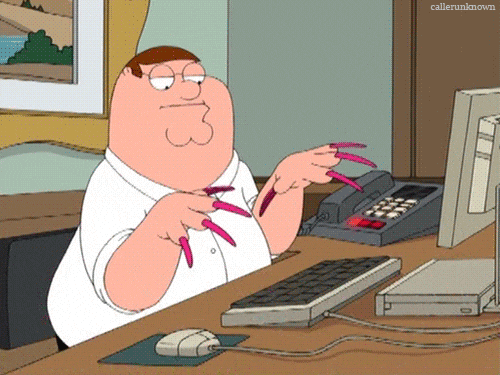 It's good to note that if you plan on doing guest blogging at scale, and you want to produce at least 10 guest posts per month, you might want to find a solid copywriter who will take care of your content production.
If so, I've recently stumbled upon a good post where the guys from Leadquizzes shared exactly how they hired great copywriters and have more than doubled their backlink profile!
Whatever you do, the most important thing is to make sure your own links fit naturally in the text. In other words, they must be relevant, they must not be paid/sponsored links and they mustn't have tracking parameters.
It's also always great when they link to authoritative, established websites. 
Conclusion
Here's to 2020 – the year you outrank your competitors on Google! The hard work starts now.
Once you've ran a site audit, researched your keywords and made a start on your link building and content marketing campaigns, it will all be worth it once you start to see visible results in the SERPs.
Don't forget to use tools, as they are there to help make your life so much easier, from planning campaigns to tracking results. 
Alexandra is a frequent speaker and founder of the digital marketing conference, DigitalOlympus.net. She also helps clients with digital PR, content marketing, and link building. Besides that, she regularly contributes to leading digital marketing blogs, including Moz, SEJ, Salesforce, SMExaminer, and many others.