Vanity URLs can contain your brand's name, a meaningful TLD – that's the bit after the dot – and a memorable keyword in the URL slug.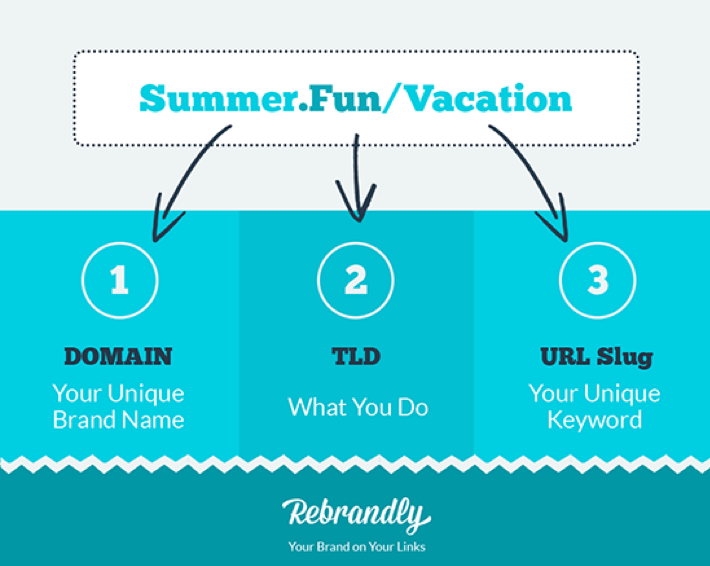 They provide an alternative to long URLs, which can be ugly and generic short links, which are often associated with spam.
Pepsi uses them: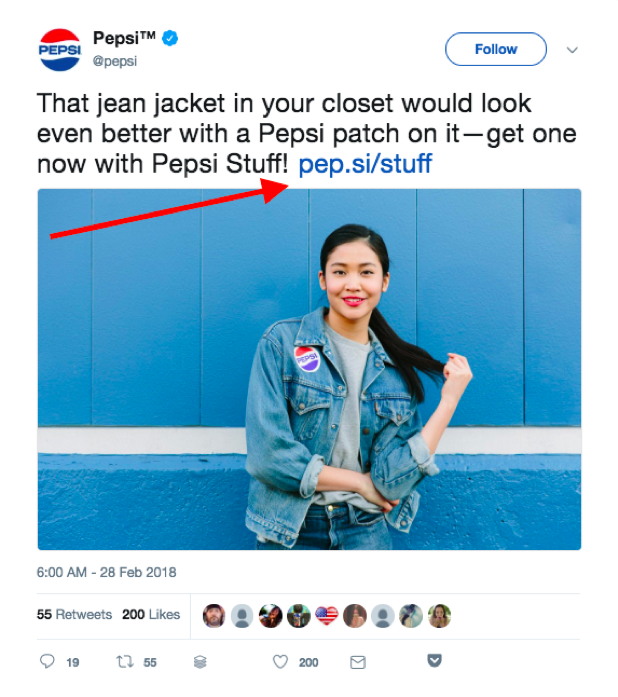 Panda Express uses them:

Lot's of great brands have come round to using them because they offer so many benefits. Short links originally came about as a way to fit URLs in your tweets, but they have evolved to have many more uses. Check out all the ways your brand can benefit from using vanity URLs:
Boosting Brand Awareness and Visibility
Links are what connect your brand with the rest of the online world. Whether you put them in tweets, on your Insta bio or, even if they appear in the retweets of followers, it makes sense to feature your name to build up brand recognition, awareness, and visibility.
According to a study by brand management software LucidPress, consistently presented brands are three to four times more likely to experience brand visibility. It's a good idea to be consistent with all your branding and showcasing your name on your links can help with this too.
Increase Brand Trust and CTR on Social Media
Because vanity URLs feature your brand's name, people know that it's unlikely to lead them to spam or malicious content. Like with generic email addresses, generic links can be mistrusted and people are often reluctant to click through.
Because you own the domain which acts as a base for your vanity URLs, no spammers can access it to create links. Using a keyword after the slash of your vanity URLs can also give an indication of where the link leads and further builds confidence. This increased trust can boost your CTR by up to 39%. You can also get creative with your custom URLs and create ones that will stand out to help boost your clicks even more.
Redirect URLs
Having ownership of your vanity URLs' domain gives you the power to delete and edit short links as you please. The ability to edit the destination URL is really convenient in lots of cases, but particularly when it comes to Instagram bios, emails, and Facebook Live.
It's easy to slip up and send out the wrong link in an email – sadly it happens all the time.


But if you use a branded link, in the case of an emergency, you can edit the destination of your short link and send users to the correct destination. That will save you having to send out an embarrassing correction email.
This feature can also be used in less urgent situations. If it's a deal you sent out via email expires, you can redirect anyone who might click through to your latest offer.
This method of redirect also means bloggers never need to change their Instagram bio link. Instead, followers can get familiar with a single on-brand link and always be directed to the latest post or video.
URL redirection is also useful for Facebook Live events. Once you've gone live and have a shareable URL, you can update the link featured in all of your pre-show promotions, so followers are brought right to your video.
Drive Traffic from Offline Marketing Materials
The marketing activities of many businesses attempt to drive traffic to their website. This is no different when it comes to offline marketing. There's limited space on posters and flyers, so companies often feature their homepage address. But if your ad is about a specific product or promotion, it's best to send consumers to a specific landing page further down the sales funnel.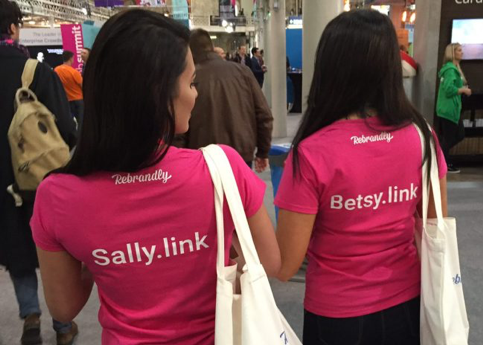 This is where vanity URLs come in handy. You can feature a short, memorable and visually appealing link on your flyers that will do just this. And if you create a unique vanity URL for each set of fliers, billboard or magazine advert, you can track how much traffic each one is driving to your site.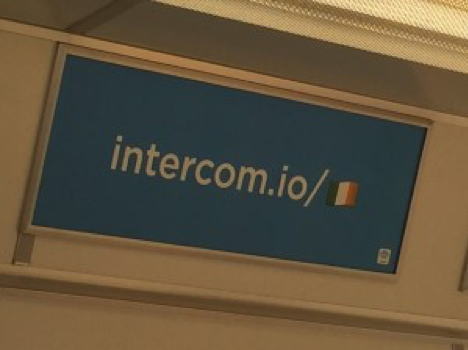 Link Retargeting
Link retargeting let's you build out your retargeting lists quickly and cost-effectively. It also allows you to reach an audience that hasn't visited your website before, but which has been influenced by your brand on social media.
It's simple to add retargeting pixels from Facebook or AdWords to your vanity URLs when sharing curated content. Even though the links lead to third party websites, you can retarget relevant ads at anyone who clicked through to media coverage, reviews, industry news and any other relevant content you share.
At Rebrandly, we're currently getting ready to host our first Meetup event. Even though our links have been directing people to Meetup.com, we've been able to add anyone who checks out the event to a retargeting list. They'll be presented with banner ads for Rebrandly on Facebook.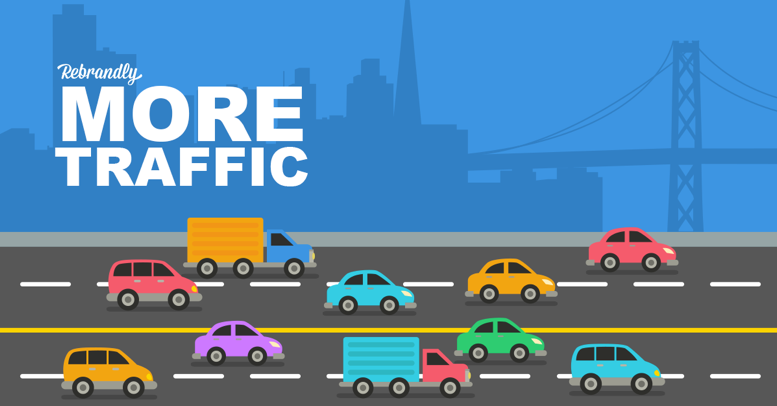 Actual Link Shortening
Short links originally grew in popularity back when Twitter first arrived on the scene with its 140 character limit. Twitter later limited a link's character count to just 23 – even if they are actually much longer. So today, URLs don't have too much impact on your 280-character tweets.
However, keeping your links short is still a good idea if you want to avoid a link truncated with ellipses…
Once a link exceeds 31 characters, Twitter will truncate it. Facebook also does this if a domain name exceeds 19 characters or if what comes after the slash exceeds 32 characters. It doesn't look great when you look at it next to a vanity URL.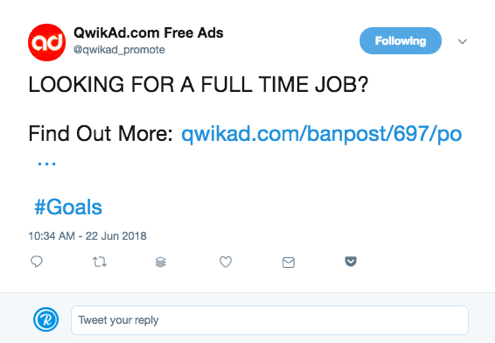 YouTube also truncates links that go above 40 characters, while LinkedIn will auto-shorten a link longer than 26 characters and sneak its own brand name in your posts.
If you're a fan of SMS marketing, keeping your links short can save you space and money too as most messaging services have a 160 character limit.
Beyond these practical reasons, custom short links are also more likely to appeal to those who see them. The implications of cognitive fluency mean people avoid messaging that is complicated, so it's wise to simplify your social messages by using vanity URLs that look nice and are easy to comprehend.
Link Ownership and Management
Many benefits come with owning the domain you use to create vanity URLs. You have the power to organize, analyze and control all the links your company shares. You will also be able to monitor exactly how many are created.
Good organization can also prevent staff creating a hundred short links to share the same page – this makes it easier to track your links later on. You'll also be sure that your analytical data remains private.
Spammers can't share links with your domain. And if the need should arise, you can also edit and delete links – an option not possible with many link shorteners.
Track Links
Vanity URLs have the ability to hide lots of information beneath their short and neat exterior. As well as being able to see how many clicks your links receive, you can add snippets of code called UTM parameters to your URLs to track information about where visitors are coming from and what campaign brought them to your site. It is a great way to delve deeper into your marketing analytics and attribute the traffic which appears in Google Analytics as source unknown.
Link shorteners have come a long way from their initial use. Beyond limiting the length of your links, they can also provide a way to boost brand visibility, track your marketing message and improve your click-through rate.
If you'd like to try out vanity URLs and experience all the benefits for yourself, Einstein Marketer and link shortener Rebrandly have partnered to give readers a FREE CUSTOM DOMAIN.
Use this coupon code in conjunction with Rebrandly's basic plan to start sharing vanity URLs for free:
CLICK ON THE IMAGE, FOLLOW THE INSTRUCTIONS AND IT'S YOURS!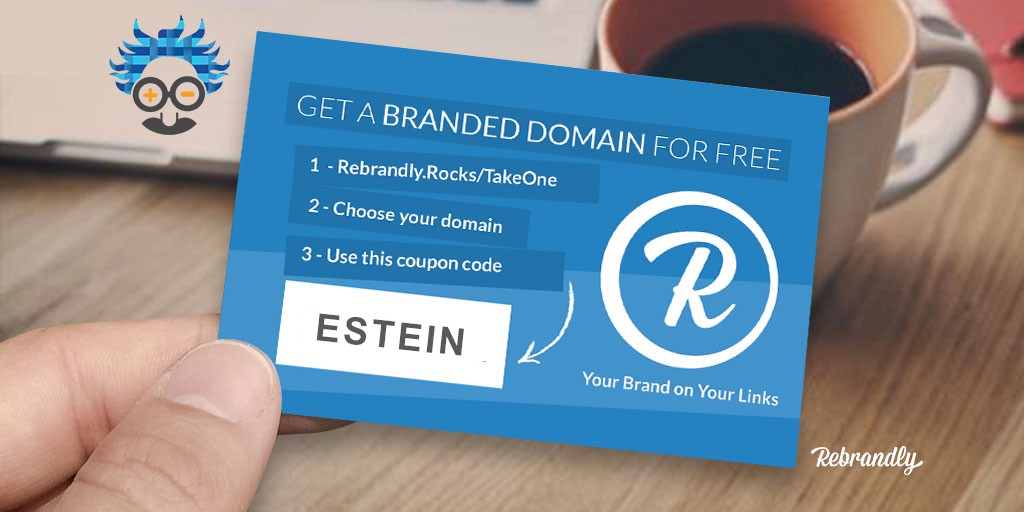 Josh is the Founder of We Imagine Media, an award-winning content marketer, best selling author and creator of the www.joshbarney.blog. He creates and strategises content, sharing the most successful tactics with his lovely audience. He hates writing in the third person, follow him on the social links so he can get back to writing as himself.