In a world dominated by the internet and digital learning, it's easy to understand why some are hesitant about attending (and learning from) physical events.
Blogs, videos, podcasts and webinars are available in the click of a few buttons, but can they really replace real-world learning? And what does a marketing conference offer that digital can't?
I'm going to answer those questions from my experience at marketing conferences.
Let's get into my favourite reasons for attending:
Networking/Socialising
The first huge advantage that a conference has over any other form of learning, is the networking and social aspect.
At a marketing event, you'll meet many other business owners, marketers and entrepreneurs who are in a similar position to you.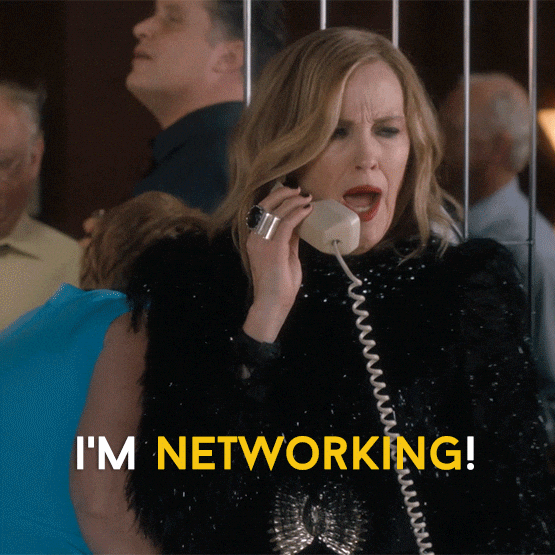 Many of these people will have experienced the same difficulties as you're currently experiencing and can help you from their own experience, and likewise, you can do the same for them.
In my history of attending marketing conferences, I have met people that I still speak and share ideas with. These aren't just part of my business network anymore; I'd consider most of them friends now. I help them, and they help me – especially when it comes to (further) connections.
The connections that you meet at a marketing conference are people who are actively trying to get ahead, and these are brilliant people to collaborate with.
You can make huge gains from collaborating with the right people, especially if their target market is in the same area as yours.
No matter where you're currently learning from, you'll never be able to meet such a high-calibre and high-volume calibre of people to add to your network, then at a marketing conference.
You Get What You Pay For!
The world's best marketing conferences are paid ticket events, and there's a good reason for this- the time of the best minds in the industry don't come for free.
Yes, many of the speakers share blogs, podcasts and videos online, but as they actually work in the niche that they share knowledge (and strategies) in, there's only so much time and energy they can put into digital content.
At a marketing conference, a speaker has 1-3 hours to speak about their subject, this means they're able to go into much more depth, share lessons that they'd never be able to fit into a piece of digital content and interact with their audience in real-life (live)!
The content we consume on the internet is free, and although marketers all try to share their best possible lessons (myself included), there's only so much we can put into it before it becomes too long (this makes it difficult to consume for digital audiences) and confusing.
Content that is paid for will always have the edge over free digital content – I wish this wasn't the case – but it is.
In the case of most marketing conferences, you get what you pay for and at the very best events, even more! You'll take away a lot more by learning live from experts in their field.
A Fresh Perspective
Winning strategies will always slow down and tactics that were generating results will eventually begin to falter.
This is normal. And as a result, your returns will plateau and (sooner or later) even drop.
This is why it's so important to constantly look at new tactics, strategies and ideas and come back to your business with a fresh perspective.
At a marketing conference, you will see marketers teach topics that you probably hadn't even considered before. And from here, you can test, implement and expand your marketing knowledge into new areas.
When one of your top strategies starts to fail it can feel like you're hitting your head against a brick wall.
It pays to step away from the everyday tactics that drive your business and come back with a completely fresh perspective. At a top marketing conference, you can do exactly that!
BTW: If you're looking for an awesome marketing in the UK, check out EMC LIVE!
Get Ahead of the Curve
The digital landscape is constantly changing and it can be hard to keep up with everything that's going on.
I work in digital marketing full-time and it's an enduring passion (and interest) of mine, despite this, I still miss things sometimes.
By learning from people who live and breathe in the marketing environment every single day, you will not only learn about the current state of marketing across a range of platforms and specialities, but you'll also discover solid predictions about the future.
After a marketing conference, you can use this knowledge to get ahead of the curve (including your competitors), which means you can act, instead of reacting to digital marketing advancements.
If you look back over the past 5-10 years in marketing, you'll see an evolution in the most successful digital marketing tactics (especially in their medium, platform and delivery)- now imagine where you'd be if you knew about these changes before they happened.
At a great marketing conference, you are given access to experts with tons of experience and proven results in a range of different digital niches. Their knowledge and predictions can put you ahead of the curve, providing you with the opportunity for huge future growth.
Invest in Yourself (and Your Brand)
In business, you have to invest money to make money (old news, I know)…
…the same theory rings true across a host of different aspects of our lives.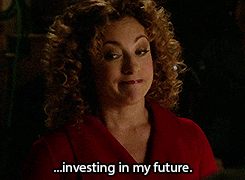 When it comes to education, you need to invest time (and occasionally a small amount of money) to increase your knowledge and apply this to your business and marketing performance.
Over the course of my career, I can safely say that I wouldn't be where I am or have the knowledge that I do now if I hadn't invested time and energy into marketing conferences.
Investing in your knowledge and skills is just as important for your business as investing in an upcoming marketing campaign.
A marketing conference forces you to commit your time and energy to up your game, and not just skim reading a blog, or skipping through an educational video.
Invest in yourself and your brand at a marketing event- it could do wonders for your business.
Should You Attend a Marketing Conference?
The answer to this question is a definite YES (and that's strengthened if you haven't attended one before.
The benefits of a marketing conference can make a difference to your business, not just immediately after the event, but in the long term!
Every year I attend a host of events to up my game, learn new tactics and meet likeminded people.
Do the same and you'll see the difference it makes to your business.
Check out EMC LIVE
Josh is the Founder of We Imagine Media, an award-winning content marketer, best selling author and creator of the www.joshbarney.blog. He creates and strategises content, sharing the most successful tactics with his lovely audience. He hates writing in the third person, follow him on the social links so he can get back to writing as himself.