Knowing your audience can help your business improve its products and services, develop new ones, and turn more social media and website visitors into customers.
After years of working in digital marketing, first as a freelancer and then as an online business owner, I'm going to share three audience research tactics that will help you know your customer better and deliver what they need so you can boost your sales.

Ask Directly What They Want
No matter what type of audience you have, you can ask them what they need help with or what they're struggling with and gain valuable insights from this.
There are a lot of ways you can phrase this, so experiment and see what works best for your audience. To start, choose one question from the following:
What are you struggling with when it comes to <topic>?

What do you need help with?

What frustrates you the most about <topic>?
Then you can ask your audience on social media, or my personal favourite – email.
I typically send an email with a simple subject line like, "Question for you," and then I say something like, "I want to help you as much as possible, and the more I know, the more I can do this. So if you could reply to this email and tell me what you're struggling most with when it comes to <topic>," it'd be a huge help.
I like to send this type of email a couple of days after someone's joined my email list, while I know they still have a fresh interest/need for help with this topic, but after they've received a couple of value-packed emails from me (so that I've built up some good will and shown that I really do intend to help them).
While this tactic might seem easier for a business audience, it's possible in practically any market.
Here's an example: Imagine you're selling jewellery online. Not very 'businessy,' right? However, you could still ask- "what frustrates you the most about searching for high-quality jewellery online?"
(Or hand-made jewellery. Or white gold jewellery. Or whatever it is you specialise in.)
Keep a List of the Exact Terms Your Audience Uses
As you get responses from your audience telling you what they want help with, start making note of the exact phrases they use.
Keep a running tally of phrases and the frequency of each phrase. Here's a screenshot of the early version I kept for my job search website, Career Sidekick.
When I started doing this, I found that I was using a lot of terminology that wasn't aligned with what my audience was using.
I was saying, "Get hired" while they were saying, "Get job offers." I was saying, "Rejection," and they were saying, "Getting turned down."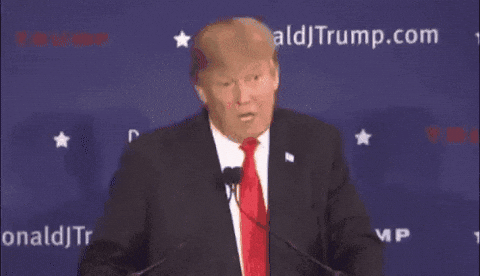 Now, here's how this actually makes your company money and boosts your digital marketing:
Keep your list handy and refer to it when writing marketing emails, sales pages, landing pages, advertisements, and more. If you do this, you'll connect better with your audience and make them feel understood.
Connect better with your audience and make them feel like they're understood, by speaking in their language.
Click To Tweet
They'll be nodding their head thinking, "Yes, these people get it!" when they read your sales pages.
Check in With Past Customers
It's tempting to always chase new customers, but you can also learn a lot (and earn a lot) by sending a follow-up to your past customers to ask how everything's going.
You can ask a variety of questions, from why they chose to purchase, to what result they got.
You can also send customers a link to a brief survey asking multiple questions. Google Forms is a free, easy way to set this up quickly and securely.
There are a lot of benefits to asking questions after someone becomes a customer:
Customer feedback will help you improve your existing products

You can identify buying triggers and understand what drove people to purchase from you in the first place

It will help you identify new opportunities and new ideas for products/services.

And it will help you gather more testimonials, which is a big factor in the success of your digital marketing these days. Very few people will offer up testimonials without being asked, so you'll get more if you simply ask people how their experience was. Then, if their feedback is positive, reply again and ask them to write a few paragraphs or record a 2-minute video sharing their story (videos are best in most industries/sectors).
There are professional marketers who can help you create surveys and decide which questions to ask, or you can sit down with your team and discuss what information would be most helpful to know, and start there.
To help you start brainstorming, here's a simple email that I have sent to customers in the past after they ordered a job interview preparation e-book of mine:
Subject:                                                                          
How are your interviews going?             
Body:                                               
Hi <Name>,

It's been about a month since you ordered <product name>, and I just wanted to check in and see how things are going.

Have you had a chance to use some of what you learned?

I love hearing success stories, and I'm always trying to improve my products as well!

If you have a minute to reply to this, I would love to hear how your job interviews are going.

Best regards,

Name
Combining Everything
If you follow the audience research strategies above, you'll be able to understand your audience, what they want, what concerns they have, and what will get them to buy from you over and over again.
You'll gather more testimonials to boost conversion rates even further, and you'll find out about other potential needs you could be filling for your customers.
All of this will boost your revenue and allow your business to grow faster online, while giving you a massive advantage over your competition. 
Want more? Check out some of our most popular articles ever:
Biron Clark is a digital marketer and founder of the job search website Career Sidekick. Areas of expertise include content marketing, email marketing, and direct response copywriting.