In July 2018, Google will release their latest version of Chrome…
…the updated browser, Chrome 68, will have BIG IMPLICATIONS for many unsuspecting site owners.
Chrome, currently control a 61% market share of the browser industry and have continued their year on year growth in 2018…
…so, when they make changes, it's worth taking notice.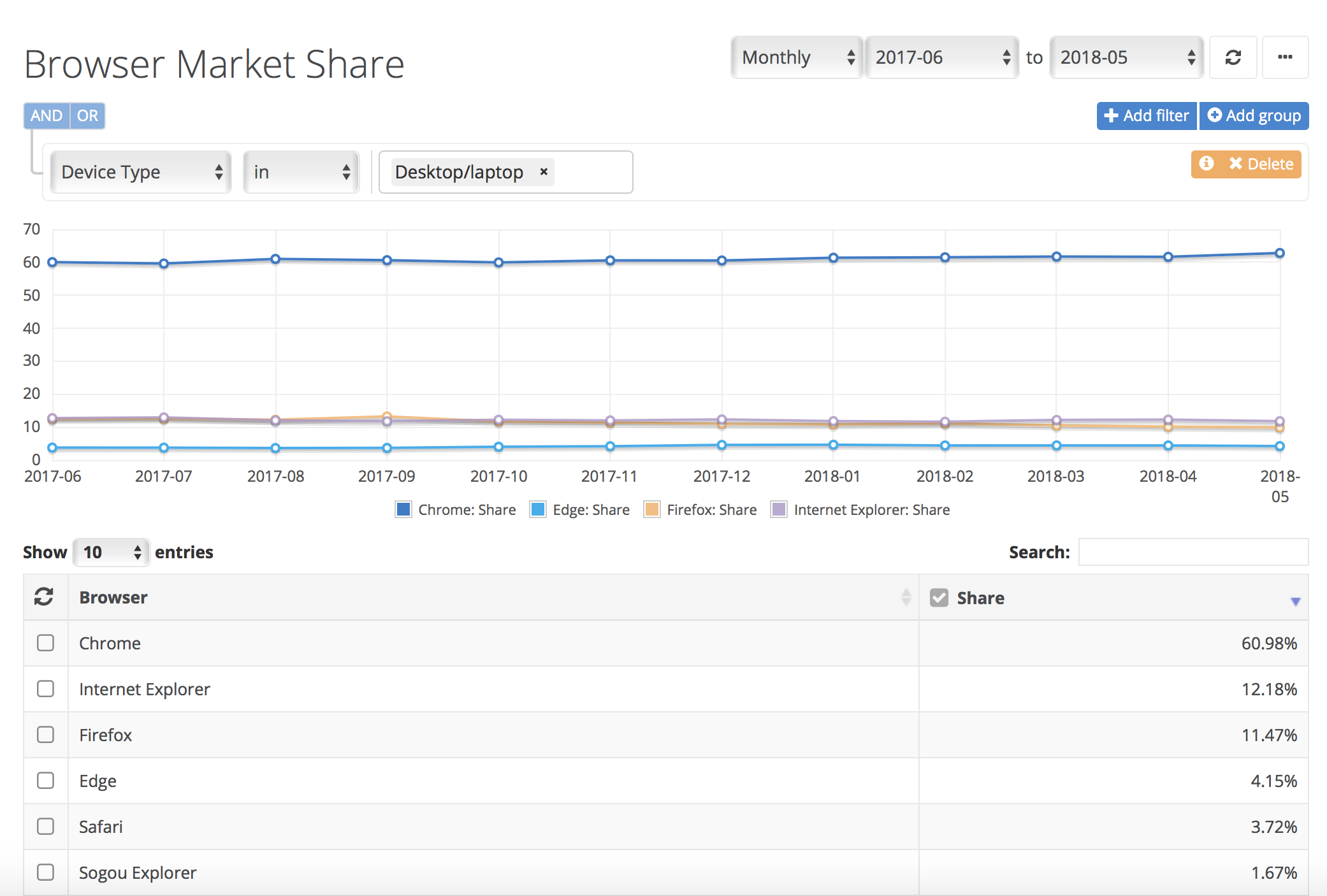 The update will have a particularly powerful impact on digital entrepreneurs, eCommerce sites and marketers, who will all understand the importance of trust and confidence from their audience.
So, what's happening?
From July 2018, all HTTP sites will be marked as 'Not secure' on Chrome browsers.

If you're one of the many people using HTTP, stick around, we'll explain how to amend your site for FREE and the other ENORMOUS benefits of making the changes.
But first, let's take a deeper look at the type of site Google loves, in both their SEARCH RANKINGS and browser settings.
HTTPS
The 'S' makes all the difference.
HTTPS stands for 'Hypertext Transfer Protocol Secure' and is given to sites that have been encrypted or own an SSL certificate.
This security software protects website users' data and personal information from being intercepted or hacked by external sources.
Chrome want 'to move the web towards a secure HTTPS web by default', and changes like this are sure to push us all in that direction.
The in-demand encryption or SSL certificate (once only recommended for ecommerce sites) is now vital for all.
Data protection has become of huge importance to the majority of web users, with high-profile cases hitting the headlines almost every week. The CEO and founder of Facebook, Mark Zuckerberg, even visited the Senate recently to talk about data protection.
Hackers are no longer interested in JUST payment details, and the world knows it, raising the profile of security and strengthening Chrome's campaign.
If you're wondering whether your site is already HTTPS (it probably isn't if you have to check), look for a CLOSED PADLOCK in the URL bar at the top of your browser. If you can't see one, you're on HTTP.

The BIG Advantages
 If you don't have HTTPS, you're going to suffer the consequences of being labelled 'Not secure', but you'll also miss out on a ton of other super-valuable goodness:
#1: Search Ranking
Google haven't just given HTTPS sites the upper hand on their browser, they also take it into account on their Search Engine.
The (world's most visited) website's algorithm rates SITE SECURITY as a massive plus point, pushing 'safe' websites higher than those using HTTP.
And, they own a whooping 86.28% of the market.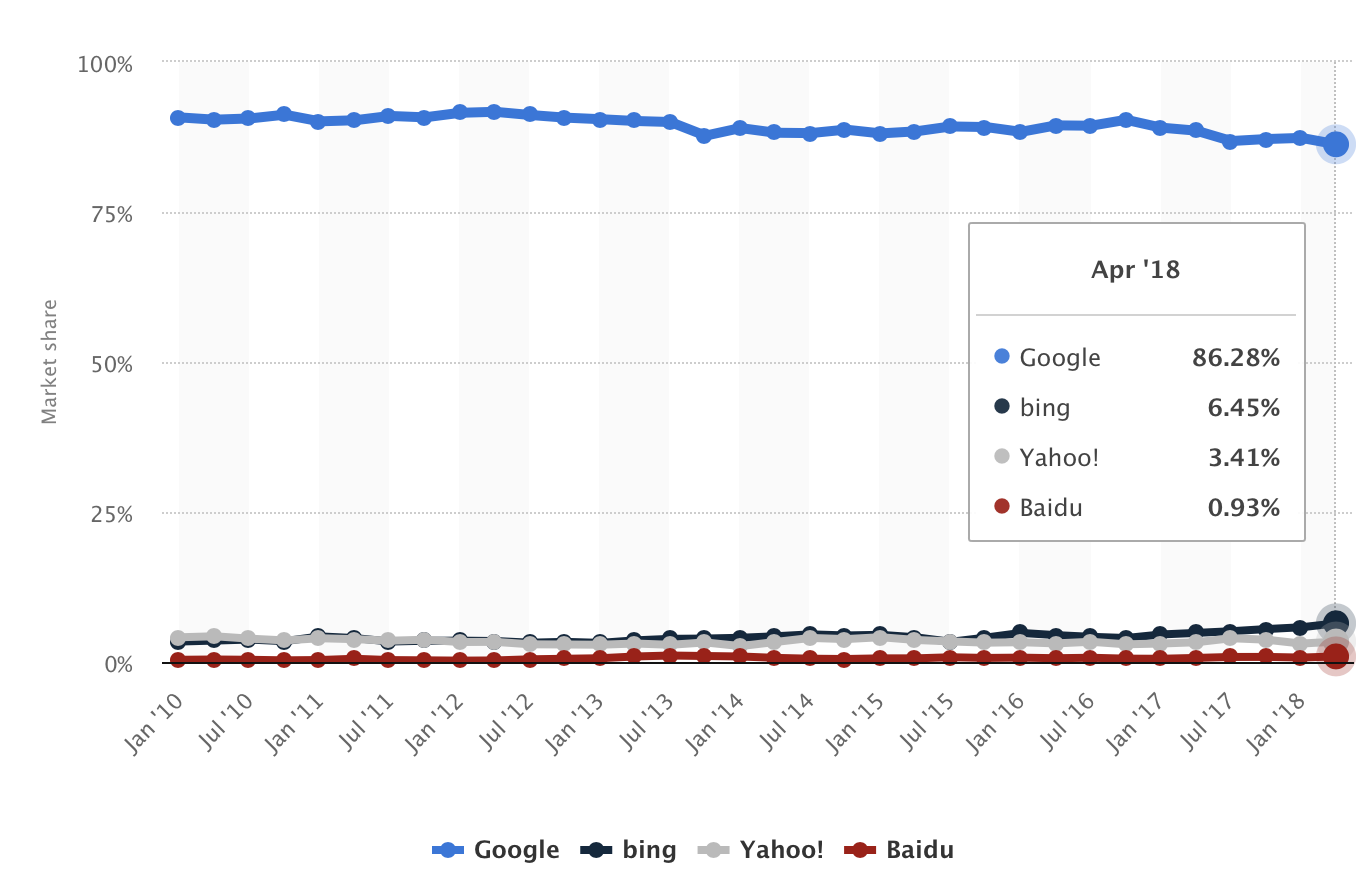 #2: Increases Conversion
If your site collects lead information, makes sales or asks users for personal information of any form, adding an SSL certificate and SECURITY PADLOCK to your site will increase conversion rates.
According to a study by the C.A Security Council, only 3% of people would give their credit card information on a site WITHOUT the padlock icon, and 53% of users recognise the padlock as a symbol of trust.
Changing your site to HTTPS will vastly improve your conversion rates, especially CART ABANDONMENT, with 18% of people who exit citing TRUST as a major reason.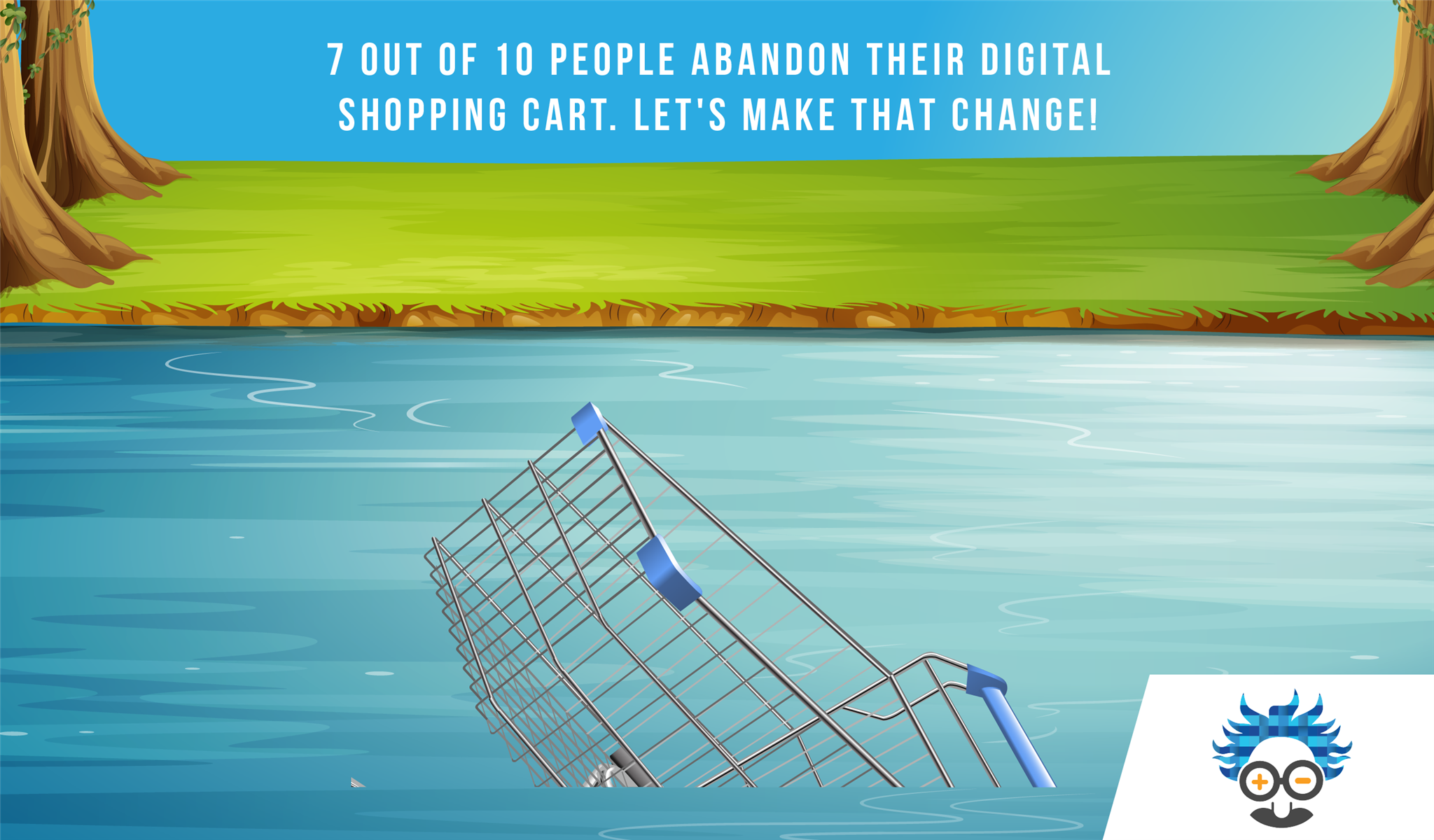 #3: Confidence 
Would you seriously give your personal details to a website that is marked as 'not secure' by your browser?
If the answer is no, why would you expect your visitors to?
You should want customers to feel confident visiting your site, not worried about what might happen to their personal details.
#4: You'll be left Behind
Google reports that 81 of the world's top 100 websites already have HTTPS, 68% of Chrome Traffic on both Android and Windows is now protected, and…
…78% of Chrome traffic on both Chrome OS and Mac is now protected.
This leave an approximate average of between 20-40% of sites that still operate under HTTP, and the general consensus is that you don't want to be one of them.
Chrome's latest move is suspected to bring about more changes in the industry that will favour SECURE sites, and discredit those on HTTP.
#5: A Growing Fear
People are warier than ever before.
C.A Security Council's study discovered that 100% of respondents knew somebody who had fallen victim to cyber-crime.
Throw this into the mix with regular news stories about DATA HACKS and it results in a world terrified about their digital security, and rightly so…
…this growing concern has seen law changes like 2018's introduction of GDPR and according to CSO Online, a prediction that cybersecurity spending will exceed $1 trillion from 2017 to 2021.
Get Encrypted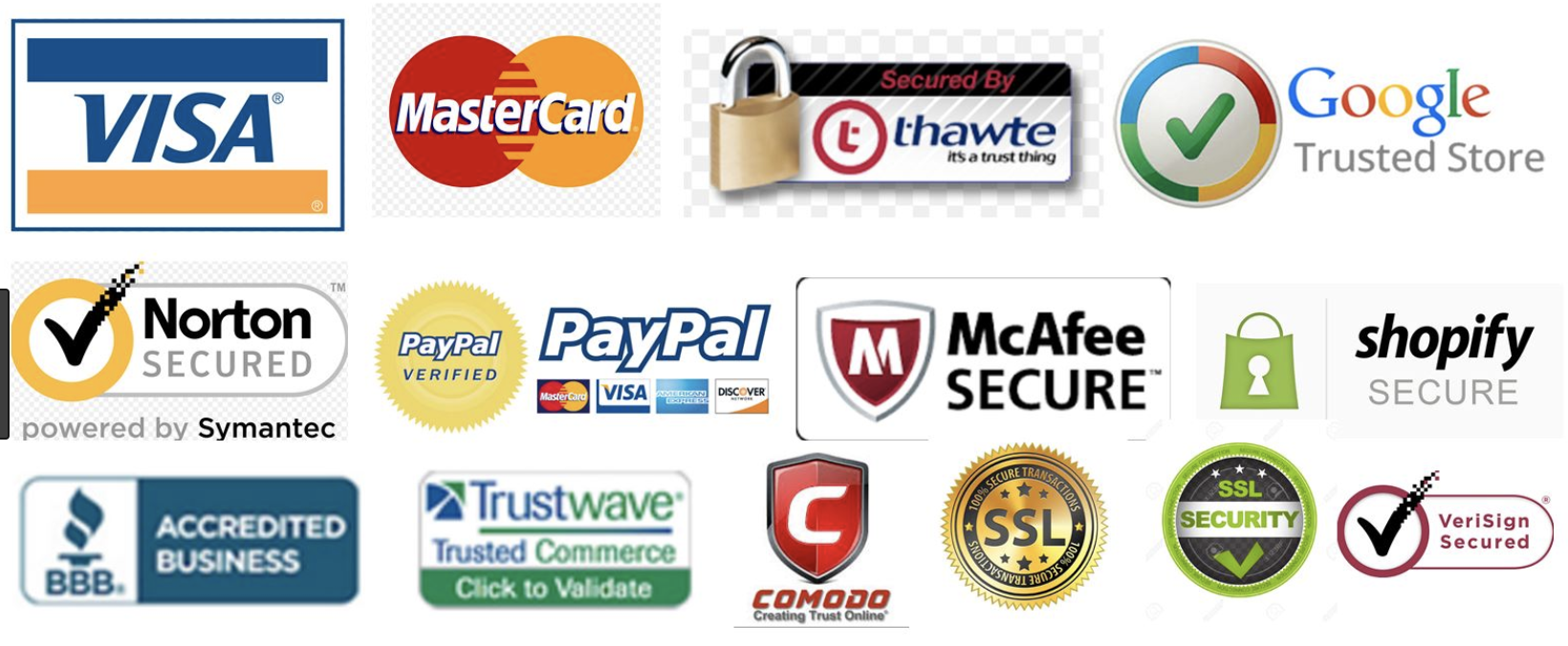 The importance of HTTPS and SSL certificates cannot be emphasised enough. If your website still runs on HTTP, it is highly recommended that you update as soon as possible (preferably before July 2018!).
There are many recognisable brand names who offer these secure SSL certificates for a fee, and if you're selling online, it's definitely worth paying the (relatively low) price to get one…
…but, for everyone else, there are free options available.
The most highly endorsed is Let's Encrypt. This free service is sponsored by Chrome, Mozilla, Shopify and Yoast, amongst name after name of digital giants.
HTTPS is now easier and cheaper than it has ever been, and will improve on-site performance, visibility as well as inspiring confidence in an increasingly cautious digital world.
There has never been a more important time to migrate!
What do you think of HTTPS? Is your site already secure? Leave a comment or send us a message and we'll get back to you as soon as our social media manager has stopped playing football games on his work computer.
Josh is the Founder of We Imagine Media, an award-winning content marketer, best selling author and creator of the www.joshbarney.blog. He creates and strategises content, sharing the most successful tactics with his lovely audience. He hates writing in the third person, follow him on the social links so he can get back to writing as himself.