When it comes to B2B purchasing decisions, does marketing take into consideration buyers emotions?
While it is common to appeal to emotions in B2C marketing, we tend to think of the B2B purchasing process as efficient, multi-layered and rational. However, you would be surprised at how emotions play a role in B2B marketing.
We'll go through a few examples of emotions in B2B marketing here:
Emotions in B2B Marketing
Why B2B marketers underestimate emotions
Often when we consider B2C purchases, we think they are led by emotion, whether that is an impulse buy, a quick purchasing decision, or one not supported by any consideration or checks.
Most people imagine that B2B purchases have longer sales cycles and are supported by various different people within the chain, who identify selection based on criteria, benchmark solutions, assess their options and finally choose.
Surely those choices are collective and guided by reason?
What emotions are at play in B2B purchasing?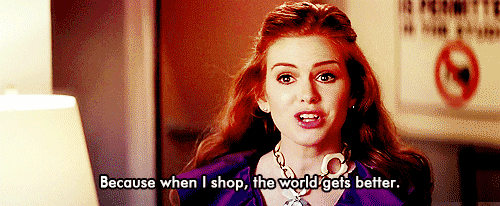 In fact, research has shown that the longer the sales cycle, the more complex and the more consequences it has, the more emotions are taken into consideration.
A study by Google, from Gartner and Motista, showed that B2B buyers are more emotionally connected to brands than B2C buyers. While B2C brands had an emotional connection with 10 to 40% of consumers, 7 out of 9 B2B brands had emotional connections with more than 50% of customers.
This emotional impact can be explained by the multiple interactions between customer and brand in B2B. When a purchasing decision takes some time, there need to be several points of contact.
And, what is more, with each one of these contacts, a relationship is created by the buyer and salesperson. Indeed, trust is being created, but it is based on emotions rather than being solely rational.
In addition, the risk of getting something wrong is much greater for B2B where each act of purchase can have an impact, not only on the performance of the company but also on the career of the buyer.
As a consequence, even if there are several decision-makers in a B2B decision, each one is coming to it from their point of view, with their job, career goals and their emotions added to the pot.
Why use emotions in B2B?
You would be surprised how many B2B buyers rely on their emotions, more than rational arguments when making a decision.
Why?
Quite simply, because often when B2B buyers are comparing different offers they are unable to clearly differentiate between them. Only 14% of buyers see a clear difference between the business value.
When you see the statistics on this, you can see that buyers find it hard to look at the rational elements, intrinsic to the offer and that it is actually their customer experience, their customer journey and in fact, their emotions which play into their decision.
As in a lot of situations, buyers place far more importance on the personal value of an offer than its business value. Added to this, 71% of buyers opt for an offer whose argument is in line with personal value. The impact of the emotional benefit the buyer will get from their choice is twice that of a rational argument.
So, within this long sales cycle, the emotions you can draw on to the market are not the same as B2B: humour, regret, sadness.
In B2B you can play on a range of emotions still, by evoking a safer professional and personal future.
A recent study by Gyro shows that playing on positive emotions like confidence and optimism encourages decision-making in B2B.
How to mix emotions into your B2B strategy?
Understand the emotions of your buyer personas
Marketing personas are at the heart of all the marketing actions we carry out.
If, as a marketer, you want to send the right message to the right person at the right time, you need to give more than just rational information.
If you know that John Smith is the Administrative Director of a large food distribution service, how can you send messages that speak to him?
We need to know what his motivations, his limits, his fears and his aversions are. This is how we can, as part of an inbound marketing strategy, find empathy for our personas and bring them added value.
Personalise messages and content
When we do inbound marketing, to attract our personas to our website, we begin by showing them that we understand their problems. And, then, we support them little by little towards the resolution of these issues.
In content marketing, you start at the endpoint – the problem – move towards a resolution, to gain relief through confidence and optimism. Each stage registers high on the emotional scale.
One of the challenges within this is to properly balance these emotions and to direct them within each stage of the customer journey. This is why you need to properly understand your target market based on their website behaviour.
When a prospect is just starting to look on your site, in the discovery phase, you can use an automated smart campaign to send them messages appropriate to their concerns.
It means they will receive informative, relevant information on their needs and concerns. This shows the potential customer that he is understood, valued and that your product answers their concerns.
Storytelling plays on emotions as well. In the same way, it requires a detailed understanding of the prospect's emotions.
The below example of Intercom shows how you can use emotional storytelling in B2B.
They show us a before and after scenario, where the before image clearly shows the problem and after the resolution. It's simple storytelling, told with text and images that speak to your emotions.
Measure the impact of your actions
So how do we know if our marketing has hit the right emotional buttons?
It's important to assess the impact of each of our marketing actions with relevant KPIs.
An email that has a low opening or click rate, a call-to-action or a landing page that doesn't convert … maybe it didn't hit on the right emotion.
In that case, you'll have to rework the message.
To also get a sense of how your messages have worked, look at social media, forums and opinion sites – if you are getting negative feedback there, or none, something isn't right.
On top of this, you could get feedback from surveys at different stages of the purchasing cycle to adjust your message correctly.
More emotional content with x10 content
It's worth looking at the x10 content strategy, which means making content that meets the pain points of your prospects, while also hitting the correct SEO. How does it link to emotion?
More than other content, x10 content focuses on the intention of the user, just as Google is trying to do with BERT. What question do they want to answer? What emotion should this content respond to?
x10 content is not only more qualitative in the arguments it explores. It also goes further in understanding the expectations of the personas
Conclusion
By putting the customer at its centre, inbound marketing also means understanding that customers' emotions. Contrary to perceived beliefs, your messages can help unlock those emotions, if you are sending the right messages.
Buyer personas, buyer journey, personalisation, all invite marketers to connect more closely with buyers and recreate a relationship with them.
Viewed from perspective, marketing automation can be a tool to trigger the right emotion at the right time.
Want more marketing articles? Check out one of our most popular ever guides:
John Hughes is a Business Developer at Plezi for the UK. WIth a background in e-commerce, sales, marketing and digital presence, he is interested in all things digital and the relationship between websites and their audience