So, you want to start marketing your business on Facebook?
Awesome decision. Facebook currently has over 2.2 Billion monthly active users and 60 million of those are business pages!
This proves that the network:
Has tons of potential customers
Definitely works for businesses (otherwise there would be none on Facebook!)
BTW: You can only create and manage a Facebook business page if you have a Facebook profile. Make sure you've got one!
Creating a Facebook Business Page
Before you can create a Business Manager account and truly getting the most from Facebook as a marketing channel, you'll need to create a page.
To do that, you need to sign in to your Facebook profile and click on the 'Pages' tab in the menu (or main menu on mobile):
And then click on the 'Create Page' option (at the top of the screen on both desktop and mobile):
After this, you will see two options:
Business or Brand
Community or public figure
Select the option that is most relevant to you and follow Facebook's guidance to create your Facebook business page!
If you've used Ad Manager in the past, find your list of ad account numbers and any other pages you'd like to join Business Manager.
Create a Facebook Business Manager Account
OK, that's the housekeeping out the way…
…it's time to create your Facebook Business Manager account in 4 simple steps.
Let's get into this:
1. Get Over There
The first thing you need to do is get over to the appropriate website. You can find this here: https://business.facebook.com/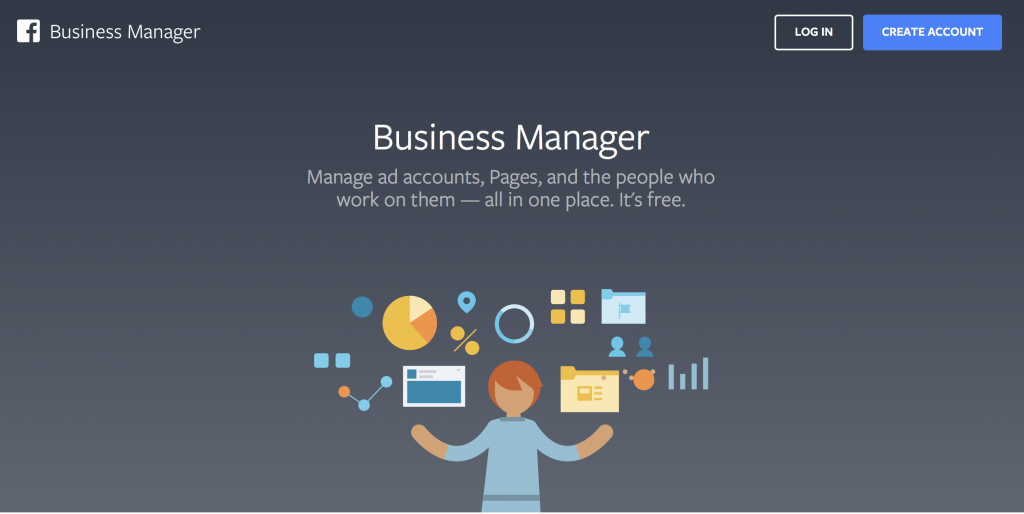 Click on the 'CREATE ACCOUNT' button on the top right of the screen.
This will ask you to log onto your personal Facebook account. Follow this step, so Facebook can find the Page (or pages) that are associated with your profile.
2. Enter Your Information
Fill out Facebook's simple form: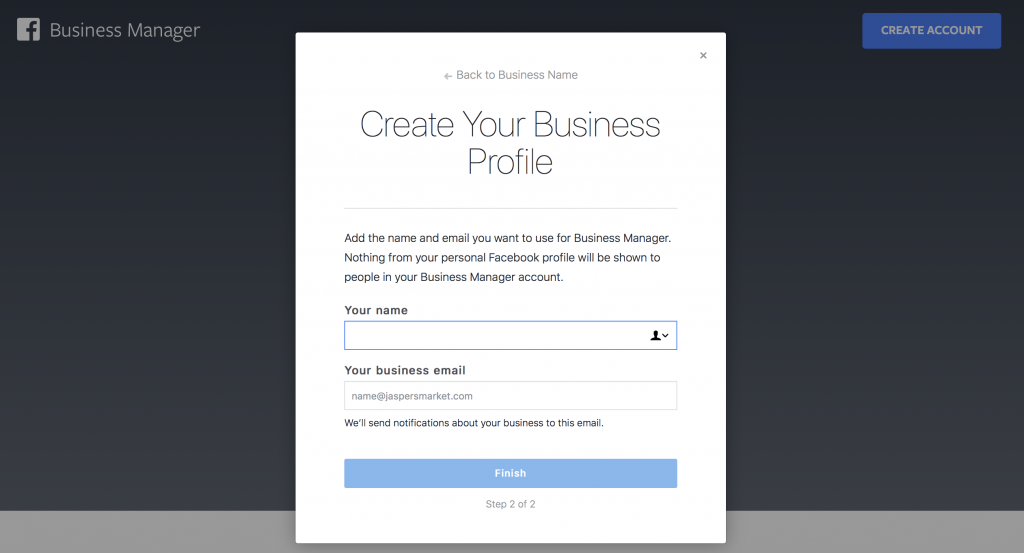 BTW: Unless you are developing app software, or advertising for a different company, Select ADVERTISER. This selection is for Business Owners and employees
3. Link Your Page
Attach your Facebook Business Page to the Business Manager suite.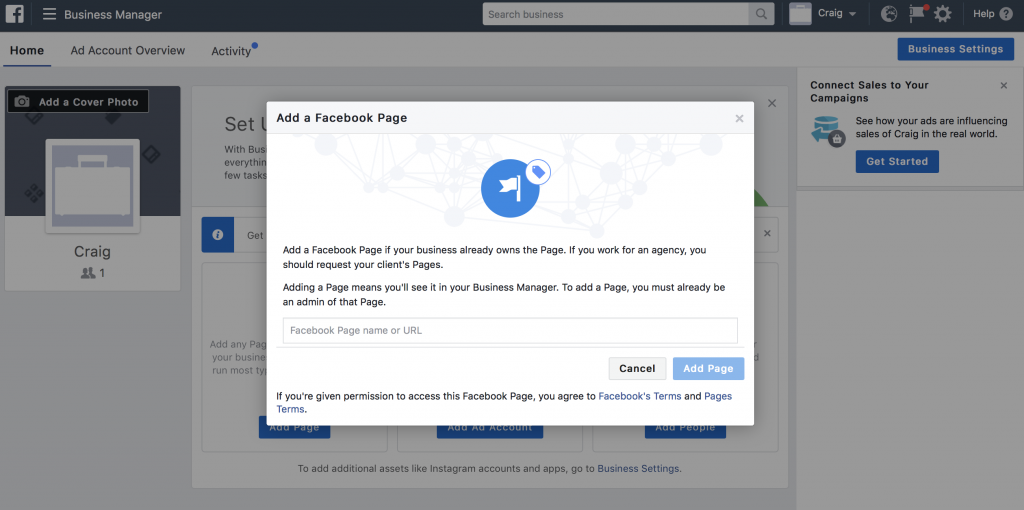 Enter the name of your business, and then simply click on the dropdown menu and select your business.
BTW: If you own or manage multiple businesses, select the primary one here, and add the others later.
4. Create a Profile
The final step is to create your own individual profile within Business Manager. None of the information here will be shared on your personal Facebook page and nobody will have access to it.
It is purely for other users (e.g. employees) to see who is doing what within the Business Manager Account.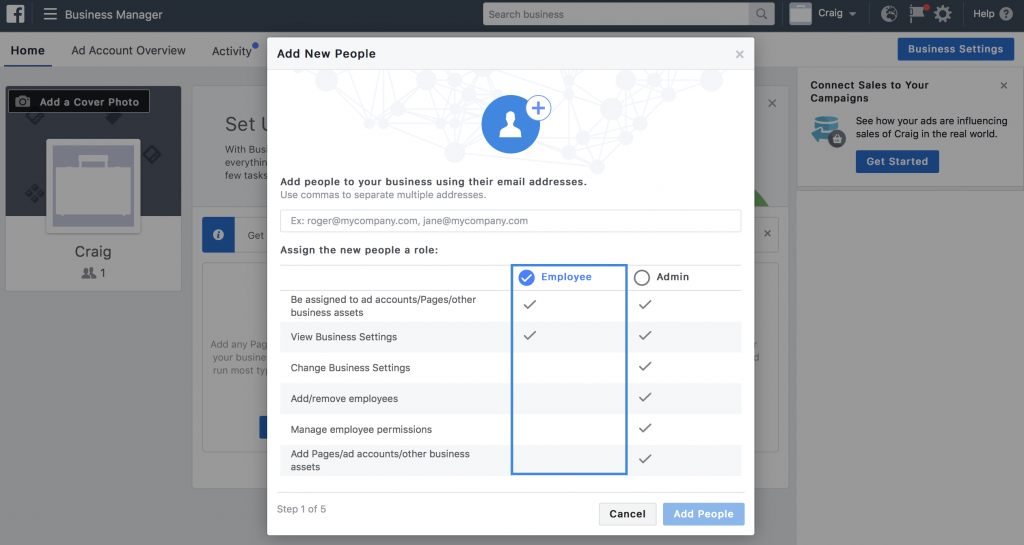 And that's it!
The Next Steps
Congratulations, you've just taken the first step into marketing on the most popular Social Media Platform in the world.
Now, you'll need to use it effectively. Don't worry, we've got you covered.
Your next steps should be to install a Facebook Pixel on your business website and optimise your Facebook page for likes.
Don't stop now, you're on a roll!
Josh is the Founder of We Imagine Media, an award-winning content marketer, best selling author and creator of the www.joshbarney.blog. He creates and strategises content, sharing the most successful tactics with his lovely audience. He hates writing in the third person, follow him on the social links so he can get back to writing as himself.