Search has been evolving and getting much more diverse year after year.
Traditional searches are getting complicated with voice search nowadays. And it's not stopping there, visual search is another important aspect of search that is gaining popularity.
Visual Search has been around for quite some time. Over 62% of millennials want businesses to provide visual search capabilities, making it paramount for us to take a deeper look into this powerful search type.
It has become so prominent that visual search engines have been developed and launched such as Pinterest Lens, eBay Image Search, and Google Lens among few others.
What is Visual Search?
Instead of text-based search, Visual Search uses Artificial Intelligence to let the users search through Images. Just as Voice Search uses Voice, Visual Search relies on Imagery for completing the search requests.
To make it more convenient to the end-user, Visual Search gives another dimension to the user in addition to text and voice-based search.
'A picture is worth a thousand words' is not just a saying.
Since most of the human brain is visual, it only makes sense to place so much importance on visual information over text-based information.
Visual Search can be the game-changer for Brands and E-Commerce stores as 45% of retailers based out of the UK used visual searches in 2019.
How is Visual Search Beneficial?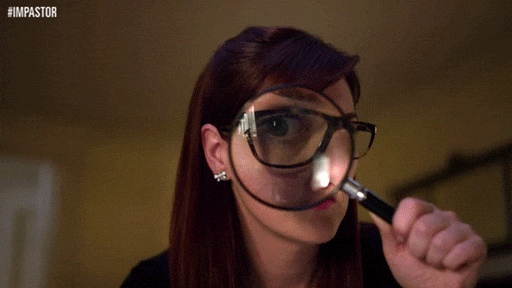 Let's talk about how Visual Search can be beneficial to you and your business.
There are many direct and indirect benefits that Visual Search brings to the table, most prominent ones are –
Emotional Connect: Trust is one of the primary decision-making stimuli for any buyer. Discovering with the help of Visuals helps generate more trust and builds an emotional connect which ultimately translates to the buying decision.
Cross-Selling: A visual search is a great tool for promoting complementary products to the ones chosen by the customer. By putting across the entire picture of the products in use, customers can visualise better and chances for purchases increase significantly.
Reduced Buying Friction: If customers are using Pinterest Lens or Style Snap, chances are they have already made a buying decision even before they visited your site. Optimising your content for Visual Search will only be the final push to make them take the buying decision.
Increased Revenue: Early adopters like in most cases, will see increased revenue by close to 30% by 2021 according to Gartner.
User Convenience: For users, Visual Search is more convenient and time-saving. It removes from the equation thinking of the right keyword and placing it in the search engine only to browse through many results it throws at you. It has immense potential for various searches made today on the internet from the dress you want to buy to the places you want to visit.
How to Optimise for Visual Search
Now that it is apparent that the benefits of Visual Search are immense and are only going to grow in the times to come, let's understand how sites can be optimised for Visual Search:
Alternative Text: Used by Search Engines to understand the context of the Image. If the image fails to load on the screen, it appears in place of the Image. It needs to be as clear, concise, and descriptive as you can possibly make for the best results.
Image Sitemap: It helps Google to crawl and index the media database of your site. Having an Image Sitemap in place increases the likelihood of your images being ranked for Google searches.
Filenames: Image Filenames needs to be descriptive and clear to help the search engines understand what it is about. Unique filenames to an Image is very important for it to rank on search results.
Structured Data: This helps the Images to appear in rich snippets in Google for relevant queries. You can refer to the official schema.org image page if you need help around this.
Image Optimisation: Using the right size and kind of image file is extremely critical and can make the difference for end-user experience with your content. The file size of the Image significantly affects the page load times and compressing your Images is considered as the best practice. No one will wait for your site to load especially today in such a competitive environment.
Advertising: Pinterest has a great option for businesses to promote their products with relevant advertisements. This helps in putting the right products in front of the customers at the right time.
Visual Search Major Players
Let us take a look at how Visual Search is being utilised by the major players in the game.
As already mentioned, early adopters to emerging technologies reap the most benefits, so it only makes sense for you to incorporate your own Visual Search Strategy for your Brand and Business.

Path Ahead for Visual Search 
Younger than most of the traditional technologies, Visual Search is full of promise in times to come.
As more and more people (especially millennials) change how searches are being done, Visual Search sits right at the centre of the landscape.
As 32% of marketers say visual images are their most important form of content, Visual Search is looking at a bright future.
In times ahead, consumers are not only going to want it but are going to expect it.
It makes perfect business sense for organisations to invest in Visual Search and reap its benefits while it's still up and coming.
Want more search marketing strategies, advice and tactics? Check out one of our most popular ever SEO articles: 
Aakash Singh is a content marketing specialist from India. He loves Digital Marketing, Blogging, SEO, and helps businesses scale their online presence through his blog, cupofglory.com. You can connect with him on LinkedIn and Twitter.