Give your eyes a break, listen to the audio version: 
On average, you talk at a speed of…
…150 words per minute.
But, you type (on a keyboard) at an average of just…
…40 words per minute.
So, why is it, that every time you switch on a computer or unlock your mobile phone, you type?
Automatic reaction? Privacy? Visual thinking?
Whatever the answer, according to Apple, Amazon, Microsoft, and Google, those reasons aren't as important as they used to be. 
Say hello to the Amazon Echo, Google Home, and Apple HomePod. A range of smart speakers, specifically designed with voice search in mind…
…and where there's new…
…there's opportunity.
Stick around, Einstein Marketer's got 5 awesome strategies for optimising your website for voice search, but first, let's get to know this mysterious behemoth.
OK Google, What are the Differences Between Voice and Written Searches?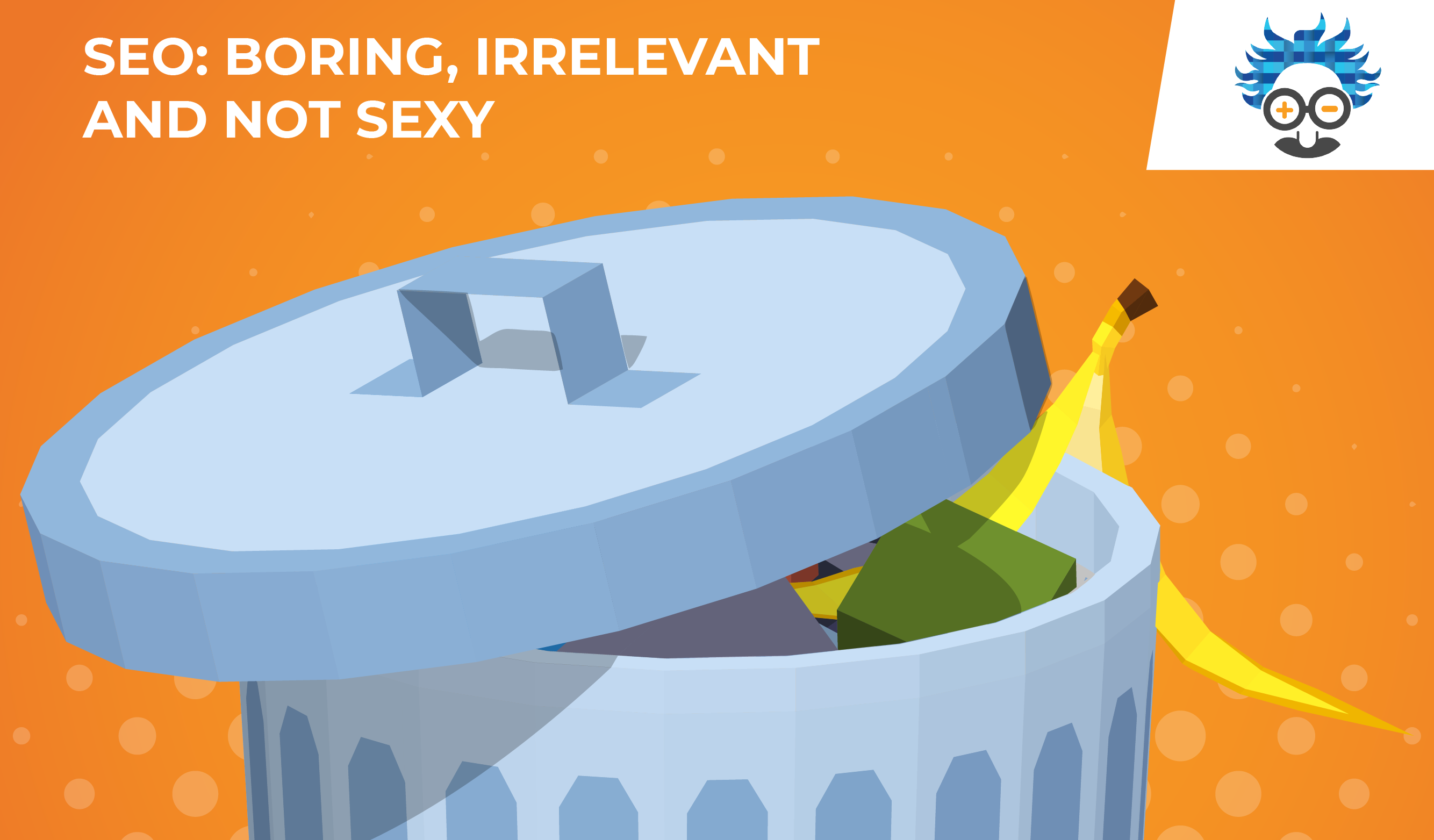 Written searches focus on keywords. So, instead of creating questions or pushing our vocabularies out of first gear, we tend to write things that don't (really) make sense.
For example, if you'd planned to go out next Tuesday, and wanted to pick an outfit…
…you'd search: 'weather london'.
This would bring up a list of links and a 'position-zero' weather forecast for the next 7 days. We'd then scroll through the results for the answer we need.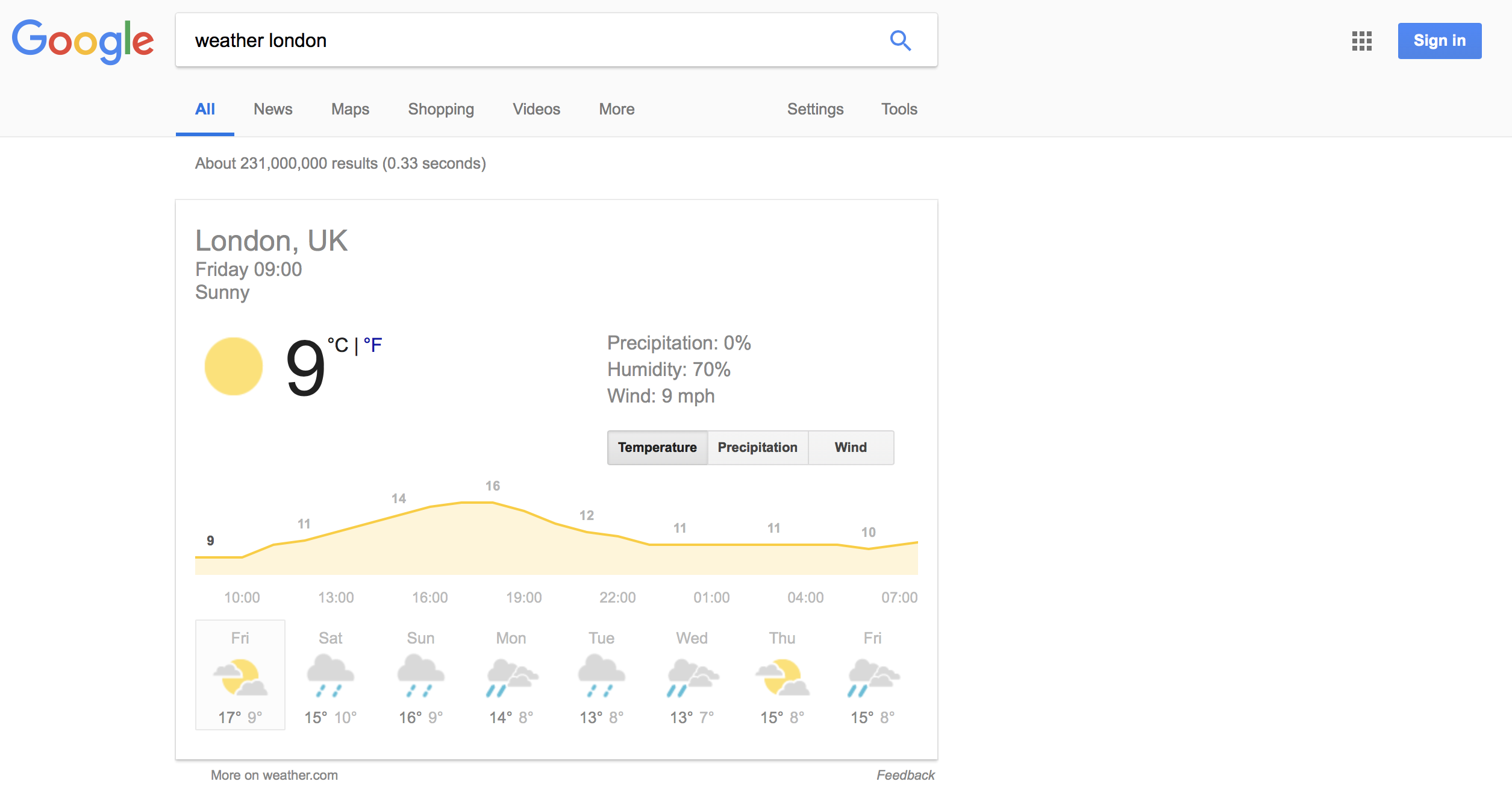 However…
…if you were to make a voice search, it'd look something like this:
'Hey Siri, what will the weather be this Tuesday?'
Result:
'The forecast is for rain in London on Tuesday. The high will be 15 degrees and the low will be 11.'
But…
…what can marketers take away from this simple weather search?
We only received one definitive answer on the voice search, whilst the written provided us with a list of results.
(On more ambiguous searches, we'd receive the top 5 results for voice)
The search request on voice was longer and structured as a question.
We did not make a specific request on voice search. I did not ask for the weather 'in London', but Siri knew what I wanted anyway.
Hey Cortana, How Many People Use Voice Search?
There are currently more than 1 billion voice searches being made every month and…
…yep, you guessed it, it's on the rise.
By 2020, it's predicted that 50% of all searches will be made using voice (comScore).
To put that growth into perspective, there are currently over 105 billion searches made per month, just on Google (who have an 86% market share)!
That's a predicted growth of over 50x, in the next 48 months!!!
In other words, OPPORTUNITIES!
EINSTEIN MARKETER MOMENT –Voice commerce (products bought through voice searches) was a $200 million retail segment in the UK in 2017, and a $1.8 billion segment in the U.S, and is predicted to grow more than 20x by 2022.
That's right…
…where there's predicted growth, there's an opportunity for smart marketers, entrepreneurs and businesses to get ahead of the competition.
Alexa, How Can I Optimise My Website for Voice Searches?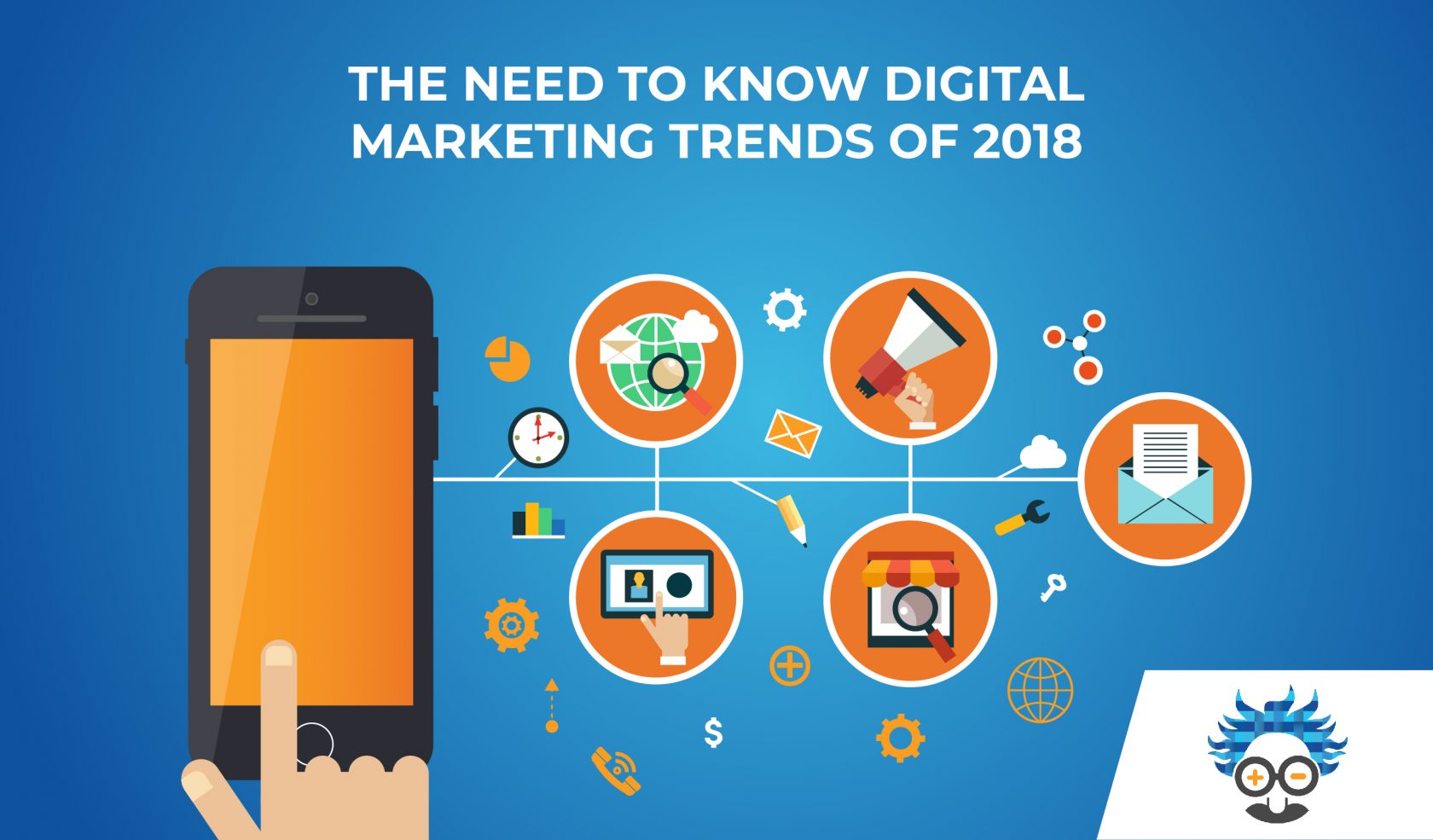 Questions and Answers:
If people are asking questions in their searches, we better start including those questions in our content and answering them.
Think about the questions your target market might ask and use these as headlines (especially H2's) in your content (look at all the sub-heads in this post!).
Answering specific questions increases your likelihood of hitting the fabled position zero.
If you haven't already, add an FAQ's page to your website too!
Mobile Optimisation:
Voice searches on mobile are growing rapidly. It's absolutely crucial your website is optimised for it.
Without proper formatting or decent load speeds, your bounce rate and time spent on page stats will suffer.
Google will deem your website as poor quality and bump you down the rankings. Meaning, you'll slip on mobile, smart speaker, and regular text searches.
Written vs Spoken:
We don't write and speak the same. So, why should you worry about the quality of your writing, when users won't search in that language anyway?
Be less formal, and more conversational in your content.
And (as we mentioned earlier) ask plenty of questions
Schema Structure:
Schema markups allow search engines to discover more information about the pages of your website, especially via voice searches.
Don't worry if you've never seen schema markups before (you won't be the only one), stick around to the RELATED ARTICLES at the bottom of this post (we'll give you a link to their official guide).
Verify your Business Information:
Finally, make sure your business's information is listed.
This means location, opening hours, contact information, services…
…and anything else a business directory might ask for. The more info you put online, the more likely you are to be found.
Make sure you're on Google's business listing as a priority, this will place you on Google Maps (massive for location-specific voice searches!) …
…and then branch off onto industry specific directories.
An awesome way to check your Business' location readiness is with the Synup Voice Search Test. Simply enter the location of your business and the test will provide you with a voice readiness score (out of 100) and the responses of both Alexa and Google Assistant.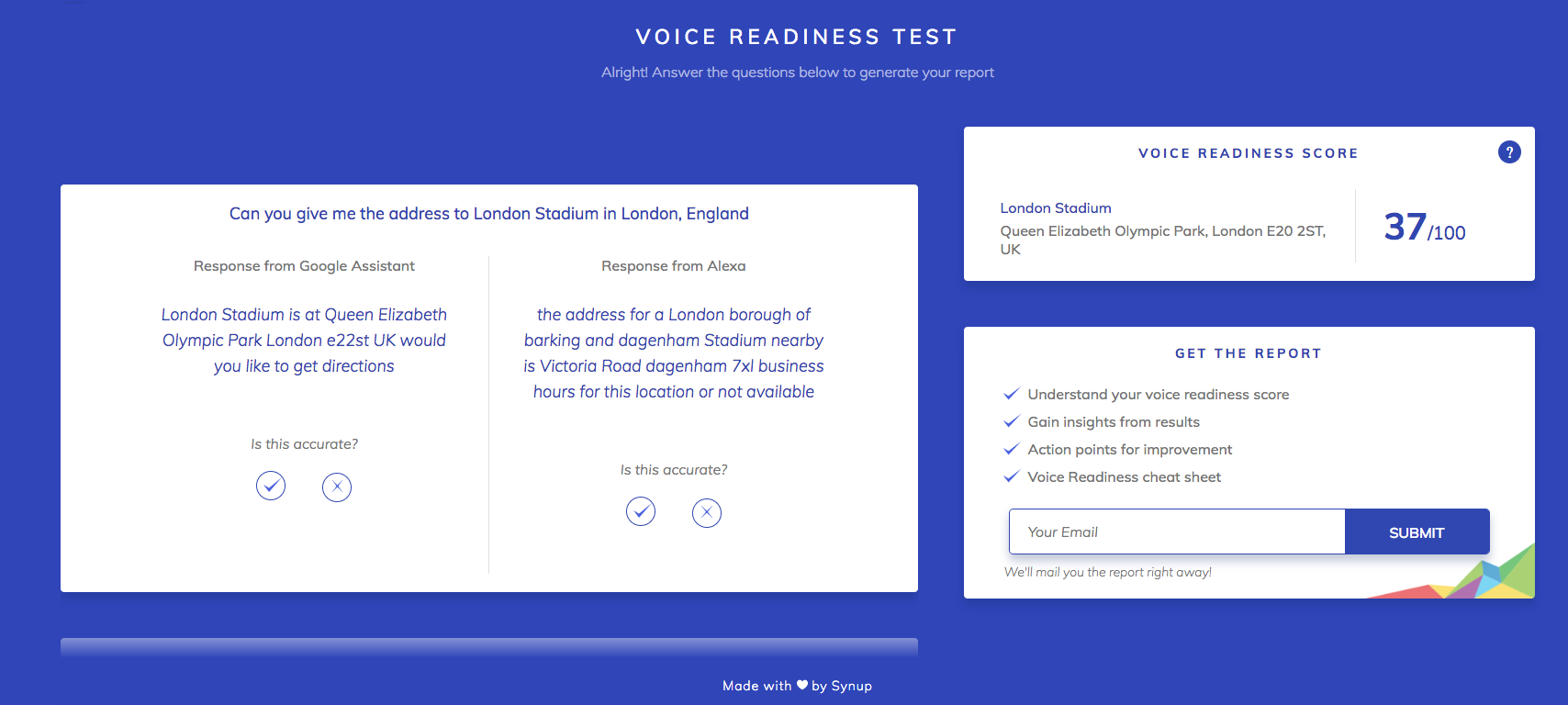 Voice Searches: The Final Word
Yes, voice searches are growing…
…and yes, the numbers will become crucial over the next couple of years…
…but guess what?
IT'S ALREADY HERE.
If you're a marketer, entrepreneur or business owner, who doesn't use voice searches, we suggest you buy a smart speaker IMMEDIATELY. Play, test and optimise.
You'll understand the technology a whole heap better if you actually use it.
The Echo Dot and Google Home Mini are both within reach of even the tightest budgets.
So, what are you are waiting for?
Get one today. It's never been easier to order a pizza to the office.
Did you enjoy this blog? What do you think about voice searches? Leave a comment or send us a message and we'll reply as soon as our social media manager has stopped crying because Chelsea lost AGAIN at the weekend.
RELATED POSTS-
SEO: Boring, Irrelevant and Not Sexy
Josh is an award winning content marketer and the Director of Content at Einstein Marketer, previously working as a content manager, freelance copywriter and marketer. He writes, edits, proofs and strategises content for Einstein Marketer's agency and their clients, sharing the most successful tactics and strategies with his lovely audience. He hates writing in the third person, follow him on the social links (above) so he can get back to writing as himself.