Marketing is key to the success of any business. It builds engagement with your audience, tells people about your products and services, drives leads and sales, and establishes your brand.
Although other tactics can also be useful,  digital marketing should be the biggest and most important part of any marketing strategy.
Despite this, a surprising number of businesses do not have a formal digital marketing strategy.
Without digital marketing, brands leave themselves open to failure and missing a great number of opportunities to drive more sales, more profits, and ultimately be more successful as a business.
Whether you are launching a new business this year or have an established one that is missing a formal digital marketing plan, now is the time to create and implement your digital marketing strategy.
Here is how a beginner should develop an unbeatable digital marketing strategy to help their business thrive.
What is a Digital Marketing Strategy?
A digital marketing strategy is a formal approach to your digital marketing efforts. This includes all kinds of publicity, advertising and communications with your customer base that are conducted online, or through other digital methods.
A digital marketing strategy outlines the goals and objective for your marketing efforts, defines your audience and messaging, and sets out your marketing tactics and techniques. 🥅🔥📈
Click To Tweet
Having a formal digital marketing strategy will mean that you are clear on where you are going and how to get there. It will allow you to set objectives and indicators to judge your performance, and so track your progress, enabling you to make adjustments as necessary.
All of this is essential to making sure your digital marketing efforts are the best they can be to support your overall business goals.
Set Goals and Objectives
The first thing you need to do in developing any strategy is to set goals and objectives. These tell you where you want to go, and knowing this is essential before you can implement tactics and processes.
It is also important to know the difference between goals and objectives:
Goals are the end-point of where you want to be
Objectives are smaller, measurable steps on the way to that final destination
As the first step for your strategy, sit down and define the goals you want your digital marketing to achieve. For example, do you want to gain a certain number of new customers? A certain amount in sales by the end of the year? Something else?
You should have between three and six main goals for your digital marketing strategy.
Goals give your marketing campaign something to measure and track performance against. 🎯🔍✅
Click To Tweet
Next, define the measurable steps that will help you to achieve these goals. This could be things like growing a certain number of social media followers, improving your site's domain authority, and so on.
Identify Your Target Audience
The next step to developing a winning digital marketing strategy is to identify your target audience. Knowing your audience in and out is crucial as this helps you to decide the best way to engage with them.
Your target audience is usually your ideal customer, but may also be a new segment that you are trying to sell your products to.
Once you have identified your target group (or groups), dig a little deeper into who they are.
In order to market to them effectively, it is important to know their demographics, their lifestyle, and their digital habits.
It can be useful to come up with an avatar of your target audience – an example of an individual. Think about this individual's key characteristics such as their age, gender, geographical location, likes, dislikes, needs, and their online habits.
Define Your Message
Next, think about what you want to communicate to your target audience. This is your message, and it should be clearly conveyed in all aspects of your marketing.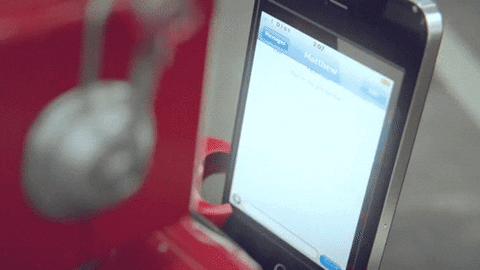 Your message speaks to who you are as a brand, for example it may convey certain brand attributes such as professionalism, reliability or innovation.
It should also speak to the problem you are solving for your customer, and explain how your product solves it for them.
Detail Your Tactics
Now you have defined what you want to achieve, who you are talking to and what you want to say to them, it is time to work out how you are going to get that message out there.
There are also a number of other tactics you could choose to use, depending on your business. However the key tactics that just about every business should be using these days are a website, social media, and email marketing.
A website is a critical part of any digital marketing strategy, and so having a strong website is essential. This doesn't necessarily mean spending large amounts of money to hire a web developer: you can build your website yourself using a website builder.
In either case, it is important to make sure your site is optimised for Google through great SEO. With 97% of general customers searching for businesses online, this is the number one thing you can do to drive more traffic to your site, which will help to generate leads and sales.
Social Media is also essential for all types of businesses, whether B2C or B2B. In fact, 87% of B2B companies consider social media to be a "highly successful" marketing tool.
There are a huge number of social media platforms being used these days, but arguably the most important for businesses are
Try to have a presence on at least these platforms.
Email marketing is also a great way to engage with your audience, build customer relationships and encourage repeat business.
Develop a Style Guide
Finally, pull all these elements together into a Style Guide which will form the final part of your digital marketing strategy.
A formal style guide is critical because it defines how your messaging will be conveyed through marketing and communications in order to reach your target audience and achieve your goals.
Your style guide should outline:
Brand values and visual characteristics
Brand colours
Borders, motifs and backgrounds
Standard fonts and usage
Templates such as email signature, social media graphics, printed materials
Having these defined in a formal document will mean that all team members have a reference to comply with. It is also essential that this style guide is implemented religiously and any deviations are addressed and corrected.
Final Thoughts
In 2020, effective digital marketing is key to supporting business growth and business success.
In order for digital marketing to be successful, it needs to be supported by a strong underlying digital marketing strategy. This strategy should start with your goals and objectives, define your audience and your messaging, and outline the tactics that best suit these first three elements.
Finally, a formal Style Guide will help to tie these elements together and ensure your materials are consistently geared to help you best meet your objectives.
Want more? Check out one of our most popular marketing guides: 
Sohail Khan is a freelance writer with a passion for web design, graphic design and online marketing. With many years' experience creating strong, persuasive websites, he loves to break these topics down for the general community and share his insights.