Gone are the days when social media was merely used for connecting with friends and family.
It has become a place where people search for products, stay updated with current affairs, shop, and interact with the brand.
According to Statista, there are approximately 2.95 billion social media users in the world, as of 2019. A report by Global Web Index highlights that an average user spends over 142 minutes on social media.
In a world where people rely on online platforms heavily, investing in social media marketing is a must.
If you are a business wishing for a significant chunk of the market share, having a strong online presence is a must. After all, where else will you easily find such a staggering amount of your target audience?
Yet, merely being present on social media is not enough. You must also ensure that your customers engage with your posts.
As per the 2019 Social media Industry Benchmark Report devised by Rival IQ, on average, brands across industries post a median of 0.97 posts per day, which leads to an average engagement rate of 0.09 percent.
For better prospects than the average, here are tactics you can use.
Consistently Post the Right Number of Times
Sometimes, you may design extremely creative posts and yet their engagement rate might remain low. The problem? Your inconsistency with the number of posts!
Let's say you are an online store and you decide to post on every platform, every two hours.
Although you aim to get the best for your business, do you think that you will garner the response you need?
No!
Every social media platform has its own set of invisible rules that you must follow to reach as many people as possible.
Click To Tweet
Firstly, you must remain consistent with your posts. This ensures that your followers develop a habit of expecting new content from you on a given day and at a given time.
If your posts come up too often on their newsfeed, they will get annoyed. The worst-case scenario is that they might stop engaging with you completely.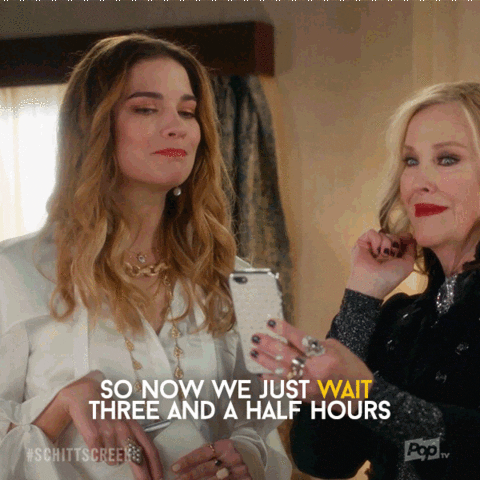 On the other hand of the spectrum, if you rarely post, your audience will forget about your business.
Find the right balance.
CoSchedule analysed over 14 studies and discovered the right quantity of posts:
LinkedIn and Facebook: One post per day
Twitter: 15 tweets per day
Instagram: 1-2 posts per day
By posting the right number of times, you can ensure that your customers remember you but are not annoyed by your constant presence.
Choose the Best Day and Time to Post on Your Primary Platform
Remember, presence on all platforms is important. But, you must concentrate on a primary platform that is most likely to have your target audience.
For starters, Facebook now caters to 30-year-olds and above, while Instagram has a more Young Adult audience.
Identify the demographics of your target audience and select the right platform accordingly. Then, decide on the right day and time to post, depending on the platform you have selected.
For example, if you are an online leather jacket store or you sell products like cosmetics or jewellery that caters to young adults, the best place to post might be on Instagram on weekdays during lunch hours (11:30-1:30 pm) or in the evening (6-10 pm).
Share Informative Content
People tend to seek relevant information on social media. Anything that is helpful is often engaged with.
Consider the example of Warby Parker, an online retailer of eyewear.
Their video on Facebook makes it clear that engaging with customers directly is their priority. They give customers a complete look at what goes into the making of their every pair of glasses.
Not only is the video shot immaculately, but it is explanatory, informative, and transparent.
Sometimes, certain queries of customers are not within your area of expertise. If you think that someone else has provided a better answer to a concern, feel free to share the content.
When customers engage with the piece on your page, they are going to remember you as the hub of information.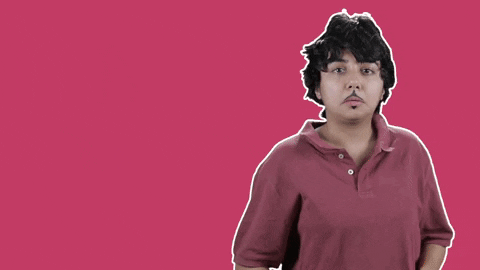 It also allows you to assume the role of an industry expert. Keep your customers updated about recent developments in the sector by sharing the right pieces of information and watch as your follower count increases.
Make sure to keep your content as diverse and relevant to your target audience as possible.
Seek authoritative and reliable contributors and keep sharing content from different people to keep your customers interested.
Get Influencers Onboard
Internet celebrities and influencers have an immense following. Rather than listening to brand messages, many consider the reviews and recommendations of influencers to be a true definition of product quality.
Rather than solely relying on your followers to engage with your content, you can leverage the follower count of influencers as well.
Consider the following example, Vital Proteins used an influencer marketing strategy where fitness influencer Jordan Morello hosted a giveaway on his Facebook page.
The steps that he gave the users to enter include: following the company's Facebook page, liking the post, and tagging friends in the comments section.
So similarly for your brand to stand out, you need to seek partnership with relevant and credible influencers. Ask them to share your content. Once you do so, you will see both your follower count and engagement increasing.
Mostly, such partnerships are not done free of cost. You might have to offer your products on a discount or offer them a commission for sales you make through their profiles.
Offering something in return helps in forming a thriving relationship that you can leverage when your brand is lagging on engagement.
Conclusion
All in all, boosting your customer engagement rate on social media is easy if you are equipped with the right tools and strategies. Here is a run-down of the tactics discussed:
Identify where your target audience is and select the said platform as your primary focus.
Be consistent and regular with your posts
Decide the time and day of social media marketing depending on platform traffic.
Share valuable third-party content when the need arises
Use influencers to further increase your reach.
With these four tactics, you are bound to witness a rise in customer engagement rates. And once people begin engaging with your pages, it is much easier to convert them into profitable customers.
Want more marketing strategies, advice and tactics? Check out: 
Audrey Throne has an ongoing affair with the words that capture readers' attention. Her passion for writing dates back to her pre-blogging days. She loves to share her thoughts related to business, technology, health and fashion.