There are thousands of tools that you can utilise to optimise your digital marketing efforts.
However, if you're just getting started or bootstrapping your business off the ground, paying hundreds of dollars for sophisticated marketing tools isn't exactly ideal. 
The good news is that there are a bunch of marketing tools out there that are available for free. So many, in fact, that with a little ingenuity, you can create an awesome online marketing stack using free tools alone! 
Of course, the free versions of marketing tools can be quite limited in terms of functionality, but they can still be useful if you're on a really tight budget. 
In this article, we'll be taking a look at 8 of the best free marketing tools on the web that will help you to automate your social media efforts, master your SEO, and improve your email marketing and outreach. 
Let's get started!
Free Social Media Tools 
Building a social media presence is an important part of internet marketing but, if you don't have the right tools, managing all your social media accounts can become very time-consuming. 
Below are some of the best free tools that can help with this. These tools will streamline your productivity and improve your social media marketing efforts.
Hootsuite
Hootsuite is a social media management tool that makes it way easier to keep on top of all your social media channels. You can use Hootsuite to link all of your social media accounts and view them all in one place, track likes and comments, respond to comments, and make posts. 
The standout feature of this free marketing tool is its scheduling tool. With it, you don't need to find time every day to create and upload posts to your social media accounts, you can do it all at once.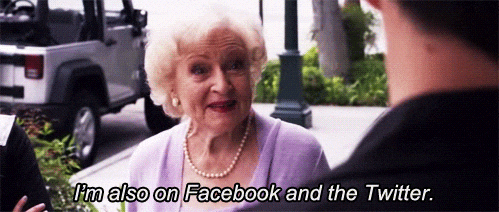 Hootsuite allows you to schedule the time you want your posts to be released right down to the minute and upload them weeks in advance. 
If you're managing your own social media account, then the free version of this marketing tool is quite useful. You can link up to 3 social accounts and schedule 30 posts in advance. 
This is perfect if you're just focusing on platforms like Facebook, Instagram, and Twitter for SEO purposes. However, if you're keen to try out some more advanced social media marketing techniques, the paid version might work better for you.
BTW: You can learn more about the best times to post online in our guide: The Best (and Worst) Times to Post on the World's Biggest Social Networks!
Linktree
As you may already know, Instagram only allows users to insert one link into their bio. For businesses that use Instagram to market their products, drive sales, or build their email list, this is a logistical nightmare and can really limit your click through rate. 
That's where Linktree comes in. 
Linktree gets around the one-link rule by directing users from the bio to a list of links that they can choose from.
This means that if you post ads for 4 different products in the same week, your followers can click your Linktree link and manually select the post or page that they were interested in learning more about.
The great thing about Linktree's basic plan is that it doesn't limit the number of links you can have.
The main difference between the paid and the free version is that the paid version has some more comprehensive capabilities like post scheduling and access to more design features at only $6 per month.
Canva
Canva is an online design tool that allows you to create anything from Instagram posts to infographics. If you want your social media posts to look professional and stand out, this is an easy tool to master.
It has a huge database of elements, backgrounds, fonts, videos, and photos, and most of them are free to use. All you have to do is select the type of design you want to create, customise it, and click download. 
Canva even has preset templates such as 'Instagram posts' and 'Pinterest posts' to help you to ensure that your designs are the right dimensions for uploading. Canva also stores your designs in case you want to re-use or edit them at a later date.
If you're on a budget and can't afford to pay a designer, Canva is the next best thing. You can use it to create some awesome designs without having to pay a penny.
More free tools for social media… 
Url.bio
is a link in bio tool that helps you drive traffic from your Instagram and TikTok account to other important pages that you want to promote.
With a url.bio account you have the ability to add an unlimited number of links, add all of your other social media accounts, and connect your Instagram account so you can display your 6 latest Instagram posts.
You can display your links in 3 different layouts, customize colors, fonts, link shadows and borders, and animate your links to grab users attention.
There's even a link scheduling option and analytics so you can check the progress of your links.
Free SEO tools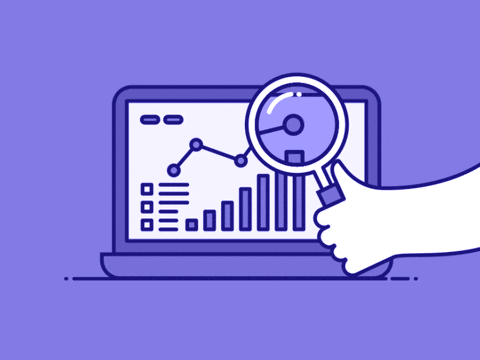 Now let's look at some free SEO tools. These tools will help you to optimise your site, create content than ranks, and diagnose and errors that might be holding you back.
Ubersuggest
Ubersuggest is a free keyword research tool that helps you to find content topic ideas and assess keyword competition. All you have to do is type in a keyword, hit search, and the tool will automatically generate a huge list of related, long-tail keywords.
To help you narrow down the list, the tool also shows you the estimated search volume, SEO difficulty, paid search difficulty, as well as information about the kind of people that are searching for each term and the sites that are ranking for it.
Search marketers can use this information to evaluate new content ideas, reverse engineer competitors, and even improve their existing content.
Overall, it's a great keyword discovery tool and a heck of a lot easier—and less tedious—than relying on Google search suggestions.
Screaming Frog
If you think that your site or posts are not performing as they should but you can't quite work out why, this is the tool you need.
Screaming Frog is a website crawling tool that can help you to work out any kinks that are hidden deep within your website.  The tool can help you to identify broken links on your site, run an in-depth analysis on a group of pages, and even identify places where you have duplicate information. 
You can also use the tool to crawl other websites, something that can come in handy if you're trying to find leads for a broken link building campaign.
The free version of this tool is the perfect addition to a free online marketing stack with the main limitation being the number of pages you can crawl.  If you have a larger site then the paid version is well worth the money.
Google Search Console
Google Search Console is a search marketer's bread and butter. Most marketers set this up when they launch a website and check it regularly to monitor their search traffic and page performance. 
You can use it to check how different website pages are ranking in the SERPs, which search queries are sending you traffic, and who your audience is. The overview report presents you with a graph that is a neat way to see your performance over time and assess whether your SEO efforts are paying off.
You can also use it to submit your sitemap to help Google crawl your site, and use the Index Coverage Report feature to identify any problem pages that need to be investigated.
One more feature worth mentioning is the Speed report. You can view this report in Search Console to see which of your URLs are loading slowly and may be impacting user experience.
Search Console is always free and often serves as the baseline for organic search traffic data.
BTW: Discover how to find content that you should update to get loads more traffic from search engines in our guide: How to Find Old Content That Guarantees Clicks From Google.
Email Marketing Tools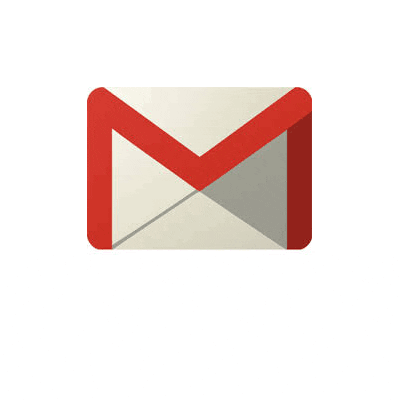 No marketing stack is complete without something to support your email efforts – having a good tool here will make it easier to get in touch with your users, segment your messages, and measure the performance of your campaigns.
Mailchimp
If you're just getting started with email marketing then Mailchimp is my platform of choice. 
They make it easy to set up automated campaigns, build your email list, and organise your contacts so your messages are more targeted. Their free plan includes up to 2,000 contacts and lets you send 10,000 promotional emails per month.
Another huge plus is that it integrates with pretty much everything – no matter if you run a blog on WordPress or eCommerce store on Shopify, Mailchimp makes it easy to collect emails from your users.
Hunter.io
Hunter.io is super useful if you're running cold email campaigns or looking to network and make connections via email. It can help you to bypass the dreaded contact form on websites and get your emails seen by the right people. 
When you input a URL into the search box, the tool will trawl the web looking for known email addresses connected with that website.
It can help you to find emails for specific people and can save you from sending reams of emails to hello@' or 'contact@' addresses. You can also use Hunter to verify the email addresses that you've found and create bulk email campaigns. 
In order to use the free version of Hunter.io, you'll need to create an account and verify it using your mobile number. Then you can carry out 50 searches a month for different domains.
The paid version allows unlimited searches and has fewer limitations when it comes to creating email campaigns.
BTW: REad some of the worst outreach emails we've ever received in: The Worst Emails I've Ever Received!
Where to start?
If you're just building your marketing stack then our advice is to start with your biggest pain point, choose a tool and master it.
Once your social media, SEO, or emails have improved then you can turn your attention to another – trying to tackle all 3 at once can leave you stretched too thin and not making any progress at all – good luck with these marketing tools! 
Want more free marketing help? Check out our one of most popular guides:
Quincy is part of the marketing team at Ampjar a brand-to-brand email advertising platform. He's passionate about IPAs, strong coffee, and solo travel.