Every business wants to generate more leads, right?
Leads keep the sales staff busy, the business ticking over and most importantly, give every brand the opportunity to grow.
If you follow our content, you'll already have a few high-converting lead capture tactics, and you'll know how highly we rate lead magnets.
Recently I published a HUGE article detailing exactly why and what lead magnets are, as well as explaining how you should use this amazing digital lead-generating tactic to achieve tons of hot leads…
…in that same guide, I dished out a few examples of our best-performing lead magnets, but as very few of you are digital agencies (like us) I've had a number of messages from followers asking for even more lead magnet ideas.
And as you know, if you ask for it, I do everything I can to help you get it.
In the rest of this article I'm going to share 8 lead magnet ideas that I've used for Einstein Marketer, our clients and in my personal digital efforts.
Let's get stuck in…
8 Lead Magnet Ideas…
The Checklist
A well-put-together checklist can hold massive value for your target market, especially if it helps guide them passed a specific problem.
The checklist should include a range of points for a user to tick-off (or mark completed), that when finished, helps your target market achieve something that improves their performance, or helps them overcome a problem.
For example, I have previously used a Blog SEO checklist to collect leads. This highlighted 25-30 points that a user must tick off to achieve a highly search optimised piece of content.
If you want to use the checklist lead magnet, think about a process that requires multiple steps (in the process) and break this into checkable points for your target audience.
The Templates
People love it when you take work away from them. By providing people with templates, you effectively take much of the thinking, design or creative process off their workload.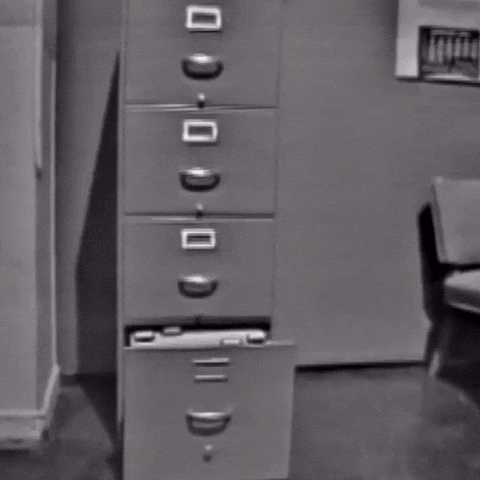 Templates always convert really well, particularly when they're focussed on a time-consuming or creatively focused project.
Within your template lead magnet idea, you should include visual and written explanations alongside the templates themselves. This will help your leads understand how they can use the templates to up their game.
Recently, we have used two template lead magnets for Einstein Marketer, including a Facebook Ad Copy Template Cheat Sheet and Blog Post Templates. Both performed really well because they're based on processes that can be tough to get to grips with, especially for beginners.
BTW: Check out our Guide to Facebook Ad Copy article if you're interested in upping your advertising game (before getting the complete templates).
If you want to use templates as your top lead magnet, make sure they're relevant to your services/products. This will help qualify prospects for future promotions.
The Workbook
People don't like having extra work on their plate unless it helps them improve their knowledge, skills or earning potential. If you can create a workbook that allows your prospects to do this, it will convert well (when it's framed correctly).
A workbook includes lessons, strategies and examples that help prospects to learn. Throughout your workbook you should leave gaps so they can input their own answers to questions.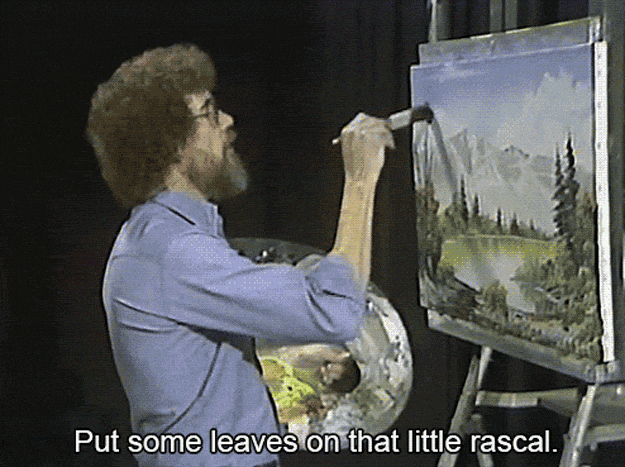 The workbook is similar to templates, in that it explains everything the user will be learning (and working through), but instead of telling them what to do (like in a template) you leave open-ended sections, so they can complete it themselves and make it as relevant to their aims as possible.
A good example of this is our storytelling for marketer's workbook. This explains how a business can build their own 'brand stories' and implement them in their content, but it doesn't give readers a story template. Instead, it prompts and asks questions that help a user create their own story.
If you're thinking of creating a workbook, make sure that you don't frame it as 'work'. You must stress the benefits and focus on something that you know your audience is struggling with.
A workbook will only be an effective lead magnet when it is around a subject that you know will make a massive difference to your target market's performance.
The Planner/Calendar
When you set out a schedule, agenda or dated itinerary that helps your target market overcome their biggest problems, or up their performance, they produce awesome results as a lead magnet.
A planner or calendar lead magnet idea should set out a dated or scheduled plan for your audience. It might focus on a month, year or just a week, whatever timeframe you choose to use, just make sure it provides tons of value for your audience.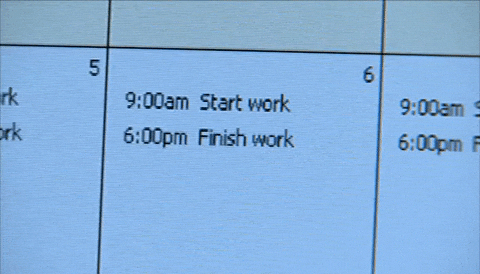 People love calendars/planners as lead magnets because they make a value promise. For example, if you offer a 30-day planner (e.g. diet plan), your audience know that they're going to get 30 days of valuable information (and insights to follow).
One of the highest converting and most sustainable lead magnets we have ever had is a Social Media Planner. This lead magnet is set out in the format of a 7-day calendar broken down into 24-hour time slots (e.g. 1pm, 2pm, 3pm etc.). Within this calendar, we suggest how frequently and at what times a brand should post on the world's biggest social networks.
The information inside this planner is really valuable for our target audience and we have had loads of positive feedback from people who have used it with amazing effects.
If you are going to make a planner, make sure you include tons of knowledge and not just a quickly thrown-together diary of dates.
The more you put into it, the hotter your leads will be after they've consumed the planner.
The Free Trial (+ Resource)
A lead magnet (usually) gives away knowledge, strategies or resources to your target market. But, in the case of the free trial, you actually give away a lot more.
A free trial might not sound like a typical lead magnet and that's because it's not…unless you add a resource to the bundle and make it even more appealing to your target market.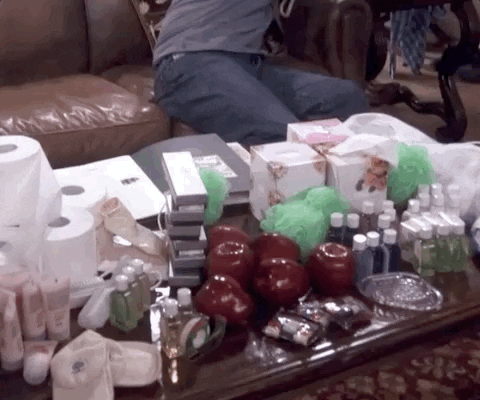 Whilst the free trial will do wonders for your lead conversions, by adding a resource that educates the user about how they can get the most out of your product, you stand a much better chance of converting them from lead to customer.
It's your job to make sure they use your service/tool/product as much as possible, so that when the free period expires, they feel like they can't live without it. A great way to do this is to offer your free trial alongside a big resource that shows users how to use the product and how to get the most from it.
BTW: A free trial also taps into the psychology of loss aversion.
If you have a suitable product or service for this lead magnet idea, I'd advise speaking to your existing customers and discovering their most valuable tips and tricks for using your product. Build your resource around your existing customer's feedback.
The Guide/Blueprint
When you show leads step-by-step explanations of how they can level up their performance, they absolutely love it.
This lead magnet idea requires you to tackle a big problem and walk your prospects through solving or overcoming it, using text and visual explanations wherever possible.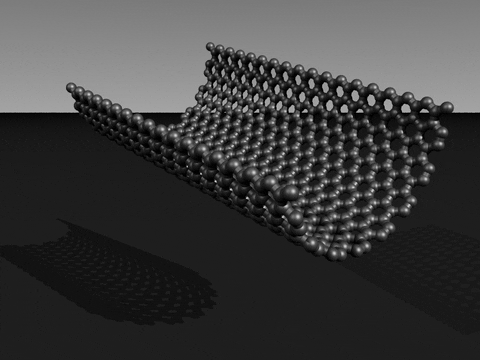 The guide/blueprint is probably one of most time-consuming lead magnets to put together, but it never fails to provide leads with tons of value.
I have created and published a lot of lead magnets like this in the past and can safely say that when they're converted into a downloadable eBook format, they convert at a very high rate.
The word 'book' is synonymous with valuable lessons, information and knowledge that would normally be paid for. Fortunately for marketers, there are tons of services out there that will help you design an attractive and professional-looking eBook for a very low cost (and this small investment in design is definitely worth it).
An example of a lead magnet idea like this is our Ultimate Guide to Facebook Audiences. This incredibly in-depth guide explains how a reader can build their own high converting Facebook ad audience (and stop wasting their money by targeting people who will have no interest in their business).
This lead magnet is available in downloadable PDF format as well as a physical copy (a real-life book!). If you're thinking about using a guide/blueprint lead magnet do the same to make your information feel even more valuable.
The Value Saving Book
People like to save money and feel like they're getting a better deal than everyone else. This 'soft spot' provides businesses with a great opportunity to collect leads.
There are a lot of different ways to tap into this lead collecting area, including offering all new sign-ups a % discount, better deals for 'members' or discount codes via email.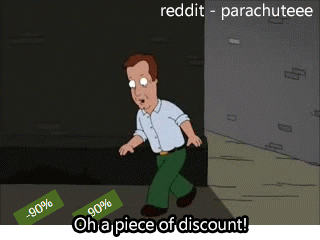 All of these techniques will collect leads, but in the case of our lead magnet, I'd suggest a digital 'discount book' that acts similarly to a voucher book in real life.
These single-use discount codes entitle every lead to a very specific discount at your digital store.
The great thing about a book like this is that you can use content to better inform your prospects about your products and services, and create urgency around every purchase. This can be done by placing an expiry date on every single voucher code, and then emailing your leads timely prompts about the expiry of their potential savings.
A tactic like this doesn't just use the urgency factor once, it allows you to use it multiple times (e.g. 12 discounts that expire at the end of every calendar month in a year).
If you want to use the value-saving book as a lead magnet, make sure you stress the total savings that a lead can gain from the combination of all their potential discounts, and remarket to them whenever they might miss any money-saving opportunity.
Resources/Tool Kit
A collection of high-value resources or tools can convert well when they are created with a very specific goal in mind.
Think about a topic that is super relevant to an industry that you're interested in and then imagines having a list of free resources that will totally transform your performance in that space.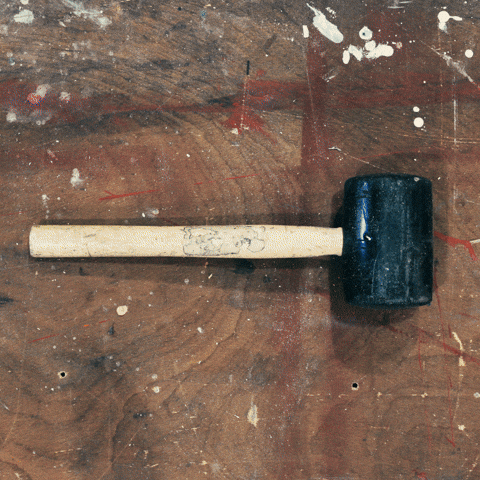 These resources can come in the form of successful (real-world) examples, software or tools.
As a marketer, I wouldn't be nearly as productive as I am, if I didn't have access to the digital tools that I use every day. These tools make the world of difference to my performance and mean I am able to save huge amounts of time and take massive steps towards optimisation…
…so when I find digital toolkits or collections of valuable resources for marketers, I'm happy to sign up to anybody's marketing list to learn more and see if I can up my game (or save more time).
If there are any relevant resources, tools or software that you use in your day-to-day work (that you couldn't live without), put them into a lead magnet and tell your target market how they can use them to get ahead of their competition.
Lead Magnet Advice
So, those are our 8 lead magnet ideas that I (or our agency) have used with amazing effects.
Any of these ideas can work for you, as long as your lead magnet is highly focused on your target market's needs, packed full of value and doesn't promise the world to your prospects.
The more value that you're able to add to your lead magnet, the better your leads will perform after they've consumed your gated content. Your aim should be to make them think, 'if this is what I get for free, imagine what the paid service is like!'.
Check back to our blog because I'll be adding to this collection when more come to mind. And if you have any ideas yourself, leave them in the comments.
Want more marketing advice? Check out one of our most popular articles:
And if you're interested in any of the resources mentioned in this article, click the appropriate links or reach out to us: [email protected]
Josh is the Founder of We Imagine Media, an award-winning content marketer, best selling author and creator of the www.joshbarney.blog. He creates and strategises content, sharing the most successful tactics with his lovely audience. He hates writing in the third person, follow him on the social links so he can get back to writing as himself.