The world of SEO can be complicated.
And one factor that adds to the complexity is the way in which the field evolves faster than lightning.
For example, just a couple of years back, it was easy to rank by finding and using a high-volume keyword. But with over 4 million blog posts being published every day, the competition for those keywords has become quite stiff.
This is why you need to leverage the power of long-tail keywords.
What are Long-tail Keywords (and Why are they Important)?
Creating content that ranks well is no mean feat. It takes time, effort, and a whole lot of research – particularly keyword research.
And in this day and age, your keywords have to be of the long-tail kind.
Long-tail keywords, as the name suggests, are keywords that contain more than 2 words. These are more specific than head keywords (generic keywords that usually have 1 or 2 words). 
Some of the advantages they have over one and two-word keywords are they:
Drive more traffic: Because they're more specific, long-tail keywords drive more targeted traffic.
Have less competition:

Long-tail keywords have less competition (compare the 2 screenshots above), helping you rank easier – and faster.

Target a specific audience:

 One of the most important aspects of SEO is targeting the

right kind of audience

. Using long-tail keywords helps you do just that.

Have higher conversion rates:

 People who search for longer keywords are usually searching for something specific – they are closer to converting than those searching for generic head keywords.
If you want your blog post or web page to stand a good chance of ranking on the SERPs, shift your keyword game. Start focusing on longer, more direct keywords.
How to Find the Right Long-tail Keywords to Help You Rank
Now that you understand the importance of using long-tail keywords, let's look at how you can find the right ones to help boost your SEO.
1. Start With Your Audience in Mind
Many SEOs make the tragic mistake of making SEO about Google (and other search engines). This is tragic because, while search engine algorithms do play a major role in ranking, your audience plays a bigger role.
Keyword research must always start with audience research. 🔎🔑🎯
Click To Tweet
Think about:
Who is your intended audience?

What solutions are they looking for?

Do they have a particular way of speaking (lingo)?
The answer to these questions will give you the foundation you need to mine the best keywords to use in your content. It will also help you create content that your readers will find valuable, thereby increasing the chances of it being shared.
While social shares may not directly impact your ranking, the increase in traffic will signal to search engines that your piece of content is worth showing to users.
Why else is audience research important?
Search queries are created by users. Search engines take note of queries made by users for particular information. This is what is commonly referred to as user intent.
The purpose of search engines is to match search queries to the most relevant content. By aligning your content (through long-tail keywords) to user intent, you set your content up for success.
The best way to skyrocket your SEO is to understand the search terms your audience uses.
Click To Tweet
A bit of research will reveal that most keywords used by searchers (who make up relevant traffic) are long-tail in nature.
2. Use a Keyword Research Tool
Knowing the search terms your audience uses is only the starting point in uncovering the most profitable long-tail keywords to use.
The next step is to plug your keyword ideas into a keyword research tool. My personal favourite is Mangool's KWFinder. One of the best free alternatives is Ubersuggest.
A good keyword tool will pull up more keyword suggestions and ideas for you to choose from. Apart from that, it will also help you get valuable insights into keywords that:
Have high traffic:

 Let's face it, if you're to create content that's discoverable, you have to answer a question many people are asking.

Less competition:

High competition keywords are hard to rank for. In many cases, creating content around such keywords is a waste of resources. This is why you need to check the competition for the keywords you're trying to rank for.

Are profitable

: Profitable keywords are those that help you achieve your content goals. A good keyword research tool will help you uncover these by giving you deep insights into the keywords that are more likely to result in clicks.
It is impossible to successfully come up with relevant long-tail keywords without the aid of a reliable keyword tool. 
Besides giving you data on your keyword, keyword tools also have the added advantage of giving you more keyword ideas.
3. Pull a 007 on Your Competitors
Whether you like it or not, espionage has shaped the world in more ways than one. It is a key component in gaining the upper hand over the competition – whether military or economic.
In fact, as a content marketer, one of the hats you need to wear if you're to succeed is that of a spy.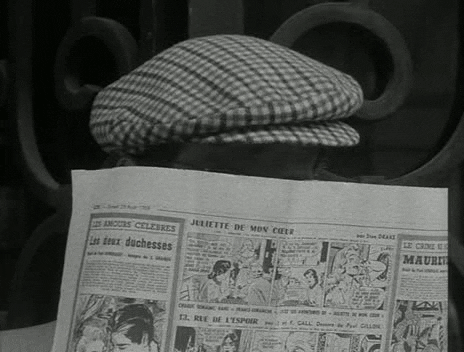 No, you don't have to go to dangerous places and blow up stuff like 007. But you need to take out your espionage tools and spy on your competition – particularly the keywords they're ranking for. This is a great way to:
Inform your keyword research: P

articularly if you're just starting out, knowing the keywords that your competitors are ranking for is a great way to create a foundation for your own keyword research.

Discover keyword gaps:

 Discovering and exploiting keyword gaps being left by your competitors is one super-easy way to create content that ranks. 
So how do you get this competitor data?
Thankfully, you don't need to have a connection working for the FBI. All you need is a competitor analysis tool. 
4. Let the Google Force Guide You
Another simple way to generate long-tail keyword ideas is to let the Google force guide you. 
No, this is not some mystic force from Star Wars. 
Google is one of your biggest helpers when it comes to coming up with keywords. Here are 3 simple ways you can let Google help you:
Google's Autocomplete Feature
While this feature is meant to help searchers find what they are looking for faster, you can also use it to your advantage. The autocomplete suggestions Google offers up are usually the things people search for the most. And the good thing is they are mostly long-tail keywords.
"People Also Ask" Feature
The "people also ask" section on the SERPs is also another long-tail keyword goldmine. If you're like me, many times you Google something, you usually click on the related search queries on the results page. 
Finding a popular search query and turning it into a keyword is a great tactic to unearthing quality long-tail keywords. 
Related Searches
The related searches at the bottom of the SERPs offer variations of the keyword used in a query. Again, these are searches people are making, thereby making these long-tail keywords more relevant.
While Google's suggestions are usually nuggets you can take to the bank, you'll still need to run them through your keyword tool to make sure they're a good fit for your purpose.
5. Let Your Audience Point You to Relevant Long Tail Keywords
Who better to inform your keyword research than your target audience? After all, every piece of content you create is meant for them.
So how do you get long-tail keywords from your audience? Here are 2 simple methods:
Scour niche forums:

Niche forums are a great place to find out what your target audience's main problems are. More than that, they help you discover some pretty sweet long-tail keywords.

Study common questions on Quora (and other question and answer platforms): Another great place to get insight into what your audience is looking for is Quora. The question and answer platform is another long-tail keyword goldmine.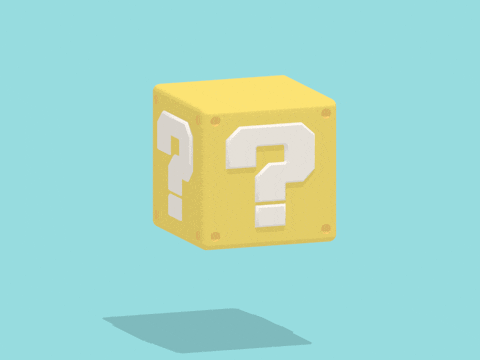 The main idea is to find places where your audience "Hangs out" online and follow their conversations. Pay special attention to their problems and pain points as these are cues to the kind of content they need.
Carefully note the questions people are asking and the way they ask them. This will help you discover relevant long-tail keywords to incorporate in your content.
Long-tail Keywords – How to Use them Effectively
Now that you know how to find the best long-tail keywords for your content, how do you get about using them to optimise your content?
Well, let's take a look.
Filter Your Keywords
Once you've gathered all your relevant long-tail keywords into a spreadsheet, take a close look at each keyword phrase and note:
Relevancy

Keyword difficulty

Traffic volume
Pick the most relevant long-tail keyword with a good traffic volume/keyword difficulty balance.
This is a keyword with relatively high searches but with the lowest possible keyword difficulty. For example, in the screenshot above, "elastomeric roof coating" is one of the best long-tail keywords in the group.
Place Your Long-tail Keywords Strategically in Your Content
Now the fun part begins – using your long-tail keywords you can outsource your content creation to a professional writer to ensure you cover all your SEO writing bases.
If you have the time to learn how to become a copywriter, you can opt to create your own SEO optimised content. Here are the strategic places you can place your long-tail keywords:
Headline:

 The headline is one of the most important elements of any piece of content as it is the hook that entices people to click on your article. Craft an irresistible headline that includes your keyword. This will help search engines know what your content is about.

Heading tags:

Subheads are another great place to use your long-tail keyword. Search engines pay special attention to heading tags as they are indicators of what your page is all about.

The main body of your content: Be careful not to overuse your keyword as search engines may penalise you for keyword stuffing. As a rule of thumb, your keyword shouldn't be more than 3% of your total word count. Also, make sure your keyword appears in the first paragraph of your content.
Alt tags:

 Content that features images gives your readers a good user experience. But more than that, images present another opportunity to use your long-tail keywords – particularly in the alt tags. 

Metadata:

 Placing your long-tail keywords in the meta description of your content will help drive clicks as this will show that your content is relevant.
Optimising your content with your long-tail keyword will help your page rank as it will help search engines crawl and understand what your page is all about. These are important factors when it comes to ranking well on SERPs.
Don't Forget Your LSI Keywords
LSI (Latent Semantic Indexing) keywords help search engines better understand the main topic of your content. These are words and phrases that are synonymous with your main topic and, of course, your long-tail keyword.
So where do you get them?
Remember the keywords you filtered out as you were picking your main long-tail keyword?
Well, some of them will make for perfect LSI keywords. 
Sprinkling a couple of them in your content will help your page rank better as search engines have become smarter.
Unlike a few years ago, search engines don't rank content based solely on keywords. Other factors like relevance and user intent play a big role in on-page optimisation.
Long-tail Keywords – Your Best Shot at Ranking
Search engine optimisation is an ever-evolving science. That's why it's important that you as a content creator stay abreast of current best practices.
One best practice that's not going away any time soon is the use of long-tail keywords.
If you're serious about driving more traffic to your content and getting more eyeballs on it, you'll have to become adept at finding relevant long-tail keywords to use in your content. This skill will increase the chances of your content ranking well. 
Here's to your next epic piece of content. See you on the front page of Google.
Want more? Check out our most popular articles: 
Kato is a freelance writer and founder of Biz Content Hub. A strong aversion to bland web copy has set him on a crusade to help you increase reader engagement by crafting hypnotic copy that will turn browsers into subscribers (and customers). Let's get people talking about you.