The content marketing landscape is rapidly changing.
Where brands once dedicated their marketing budgets to celebrity-led campaigns, many now put social content creators at the center of their marketing efforts.
Don't make the mistake of thinking the practice of utilising influencers in content marketing is just a phase.
Social media influencers aren't a trend.
With the power of their niche audiences behind them, influencers have cemented their importance as an essential component of successful content marketing strategies.
But while working with influencers can positively impact content marketing efforts, it's also not as straightforward as other strategies.
One of the keys to utilising influencers in content marketing is finding the right influencer for your brand.
You must have a plan in place for establishing mutually-beneficial relationships and measuring their effectiveness.
How Influencers Can Positively Impact Content Marketing
Before going any further, you must understand exactly what a social media influencer is.
Existing on a variety of platforms, influencers are content creators (think: creators of blogs, vlogs, Instagram, TikTok) who have cultivated a dedicated and engaged group of followers on their respective platforms.
For example, do you have that one friend who has great taste and always comes through with quality recommendations?
You'd take their advice on pretty much anything. Well, an influencer's followers feel that way about them.
A niche audience likes, knows, and trusts their influencer.
Across industries, brands are incorporating these influencer-audience relationships into their content marketing strategies.
Businesses of all sizes recognise that social media is valuable and are using influencers to boost word-of-mouth referrals but in digital form.
In fact, according to Influencer Marketing Hub's 2019 study, 92% of marketing professionals believe influencer marketing is effective.
Brands can reach their target audience through the right influencer.
Connecting with the right influencer gives your content marketing strategy direction.
You're more likely to attract qualified leads and get the attention of quality customers.
The Influencer Marketing Hub study revealed that 82% of marketers believe that influencers connect brands with customers who are more likely to make a purchase as opposed to other forms of marketing.
Furthermore, influencers have the potential to boost your brand's online reputation.
If you've been fighting misinformation on social media, then partnering with the right influencer can help shape your online image. But, to reap the benefits of a successful social media campaign, you need to understand how to work with them to see a significant return on investment and reach your content marketing goals.
What Influencers Bring to the Table
There is little argument among industry experts as to the power of influencers as a unique digital marketing strategy.
Influencers bring an engaged following and in-depth knowledge of your target audience to the table. The word of a chosen influencer is gold to their followers.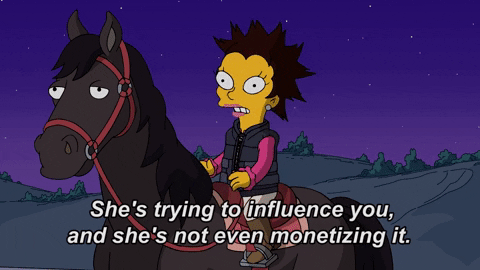 If you're looking for a way to increase marketing ROI, partnering with influencers could be the answer. eMarketer analysed a Burst Media study and found that brands saw an average ROI of $6.86 for every dollar spent on influencer marketing.
Of course, you can't just throw your marketing budget at random influencers and expect to see results.
First, it's essential to connect with social media influencers whose visions align with your brand. Their followers must be the audience you're trying to reach. Then, you have to set the social media campaign up for success.
It's not enough to just set goals for the campaign. You must clearly define performance targets.
If you're working with multiple influencers, then outline goals and metrics for each one individually. To gauge efficacy and keep the campaign on track, choose a tracking platform as well as metrics to analyze such as direct web traffic, online mentions, and promotion code redemption.
Since social media changes frequently, it's imperative to regularly evaluate influencer partnerships. Measure influencer performance and assess how the relationship is impacting your bottom line.
Tips for Working with Influencers
You know it's critical to choose the right influencer to represent your brand, but what exactly should you be looking for in a social content creator?
Three factors to consider are:
Relevance
Reach
Resonance.
The influencers you work with should share content that is relevant to your brand and industry. Otherwise, they likely won't have an audience interested in your products or services.
For example, social media influencer Jenna Kutcher has more than 900,000 Instagram followers interested in entrepreneurship. She partners with brands whose products and services are aimed at women business owners.
As important as an influencer's following is, don't fall into the trap of thinking that bigger is always better. While reach considers the number of people your brand could potentially interact with through the influencer's follower base, know that follower counts aren't always what they seem.
Rather, for the best campaign and sales results, you should choose an influencer based on their complete portfolio.
Be warned: Some influencers buy followers on platforms like Instagram, and these fake accounts will never translate into sales for you.
Do the legwork to ensure an influencer isn't running a fraudulent account. Check engagement metrics (views, likes, comments, and shares) to tell if the potential influencer is in fact trusted.
Resonance
Going hand-in-hand with reach is resonance.
You want to work with an influencer who has cultivated an engaged following. However, an engaged following doesn't necessarily mean a large one.
More and more brands are partnering with micro-influencers (less than 25,000 followers). Often, micro-influencers have higher engagement and boast a more dedicated audience than bigger influencers.
Recently, there's even been a trend toward brands partnering with nano-influencers (less than 1,000 followers).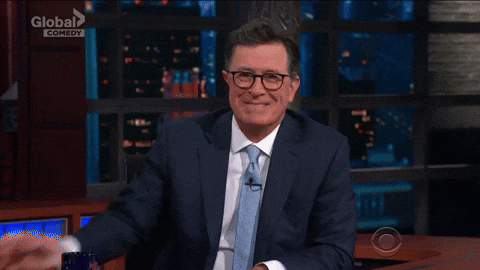 Small businesses especially shouldn't overlook opportunities to build relationships with smaller influencers.
Whether you decide to partner with big influencers, micro-influencers, or nano-influencers, it's essential to make sure the influencers you're working with align with your brand values.
Unlike traditional advertising, influencer marketing requires relinquishing much of the control to the social content creator.
Most will reject following an advertising template and will likely only agree to a partnership if they have the freedom to create original content for their audience.
Summing Up
Trust that an influencer knows what kind of content performs best with their audience.
As long as they understand the campaign goals and adhere to disclosure requirements, permit them to promote your brand in their own, unique way.
After all, their authenticity allowed them to grow their following and attracted you to them in the first place.
The key to utilising influencers in content marketing is getting comfortable handing over creative control in exchange for relatable, real promotion.
Want more social media marketing strategies, advice, and tactics? Check out one of our most popular ever guides: 
Beau Peters is professional with a lifetime of experience in service and care. As a manager, he has learned a slew of tricks in the business world and enjoys sharing them with others who carry the same passion and dedication that he brings to his work. When he is not writing, he enjoys reading and trying new things.