Google released a 168-page Search Quality Evaluator Guidelines in November 2015 that first introduced the term E-A-T.
E-A-T has been trending for quite a while now, especially after Google's Medic Algorithm Update (2018). Medic update pulled down websites with low E-A-T while giving an uplift to sites that followed it.
Even Google's Danny Sullivan said better content means higher rankings and that the key to great content is in the quality raters guidelines.
Reading 168 pages could be overwhelming and time-consuming as well. Therefore, I have created an article that will help you understand E-A-T and how you can optimise for it in no time.
What is E-A-T?
E-A-T is the acronym for Expertise, Authority, and Trust.
Expertise: Does the creators of the main content have good knowledge about the topic?
Authority: How credible is your website? Reviews and testimonials usually determine this.
Trust: How trustworthy is your site? Is your site secure? What is overall site quality?
How To Perfectly Optimise Your Content For Google?
Google always tries to offer the best results to its users.
Improving your site E-A-T score means Google will recommend the pages of your site to searchers (for relevant queries).
Here are the various ways to perfectly optimise your content for higher Google rankings:
1 – Include Author Names and Biographies Under All Editorial Content
Google has mentioned in its quality rater guidelines, "Understanding who is responsible for a website is a critical part of assessing E-A-T for most types of websites".
More specifically, YMYL (Your Money or Your Life) website's demand a high degree of trust. Trusted and authoritative experts must create their content.
This means if your website deals with news, financial, legal, or health, make sure that people with a good knowledge of the field create the content you upload on your site.
For non YMYL sites, an author bio and an email address will be sufficient.
Ensure that your business contact information is easy to find and let people know the person behind the website. Add your photo (if you're comfortable), and write a brief bio about yourself.
For blog posts, it's crucial to add information about the author to help Google evaluate whether they're a suitable expert or not.
This will not only improve your E-A-T, but it will also help you build trust with your target audience.
Here is an example of a content that deserves a low "quality rating" because there is no information about the author and his expertise in investments.
Here is an example of content that deserves a high "quality rating" because it shows the expertise of the author.
Assure that all the blog posts on your website have an author byline to demonstrate the trustworthiness of the content.
2 – Make Your Site Ready For Local Searches
As Google seems to prioritise local businesses over large companies spread over multiple locations, it is crucial to make your site ready for local searches.
In the rater guidelines, Google has mentioned that "you must be very familiar with the task language and location in order to represent the experience of people in your local".
This means optimising your site for "near me," and "location-based" searches might influence Google E-A-T.
Besides, the number of mobile searches for local businesses grew by over 250% between 2017 and 2019.
This should be yet another reason for you to optimise your site for local searches.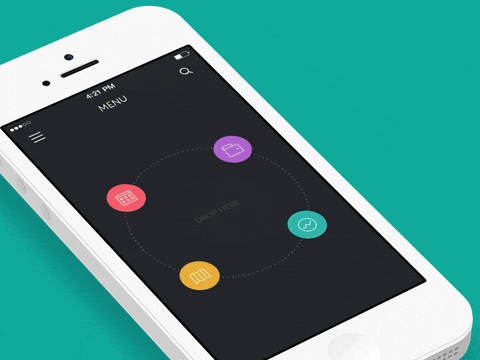 Here are a few ways you can make yourself ready for local searches:
Claim your Google My Business listing and optimise it.
Add your business address on the footer of your website.
Submit your NAP (name, address, and phone number) to other online directories.
Use proper schema markup.
Acquire backlinks having geographic anchor text.
Create landing pages targeting every location you serve.
Additionally, you can either build or earn supplementary citations on a wide variety of publications, such as blogs, news sites, and apps.
Apart from NAP, your local citations must include the following elements:
Business categories.
Hours of operation.
Geo-coordinates.
Payment forms accepted.
Email address.
Alternate phone number.
Reviews and owner responses.
Local citations not only have a positive impact on your E-A-T, but it also helps people discover a local business, which can result in an increase in transactions.
3 – Build Your Personal Brand
Google's quality raters guideline advises users to check on the reputation of the website or creator of the main content.
It states that "For page quality rating, you must look for an outside, independent reputation information about the website".
However, it also states that "little or no information about the reputation of a website for a smaller organisation doesn't indicate a positive or negative reputation".
For large businesses, the guidelines say you must expect to find their reputation information. This means that a website of a large organisation lacking reputation information and E-A-T for the content creator deserves a low rating.
It also means that authors with a good reputation will outperform you.
Therefore, building your personal brand has become more important than ever. It will not only help you boost your rankings in the SERPs, but it will also help you build trust with your target audience.
Follow these steps to up your branding efforts:
Interact with influencers and target audience on social media.
Tell your story and share daily struggles to connect with your audience.
Answers industry-related questions on Q&A sites and online forums.
Share valuable industry tips, hacks, and your learnings occasionally.
Stay consistent.
This will help you earn third-party endorsements and develop a positive reputation (as an industry leader).
4 – Trim Down Low E-A-T Content
Apart from the reputation and expertise of the content creator, rater guidelines also focuses on the E-A-T of the website while assigning a page quality rating.
It states that "Research the reputation and E-A-T of both the website and the creators of the MC (main content). If either are lacking for the purpose of the page, the low or lowest rating is appropriate".
Low E-A-T of one page on your site won't have a direct impact on the E-A-T of other pages. However, it can have a negative influence on your site's overall reputation.
Therefore, it is crucial to remove pages with low E-A-T. To identify low E-A-T pages, check your website for YMYL topics that aren't written by industry experts.
Raters guidelines have mentioned this page as an example of a low-quality page.
The reason given is "There is no evidence that the author has medical expertise".
Since this is a YMYL medical article, the author needs to be a medical practitioner to deserve a high rating.
If you're getting a significant amount of traffic on those pages and you don't want to remove it then consider hiring an expert author and have them edit or rewrite the entire page. Add the author's bio on the page, along with their credentials.
Pages on your website that don't discuss YMYL topics can still be considered having a high E-A-T score if they serve the purpose of your website.
Raters guidelines have mentioned this page as an example of a high-quality page.
The reason given is "the purpose of this page is to display the official US naval observatory master clock time in seven different time zones. The page displays the clock information in a clear, easy-to-read format".
5 – Create High-Quality Content
High-quality content focuses on user intent and provides solutions to their problems.
Here are a few key things to consider while creating content from E-A-T perspective:
Every page must have a purpose: Ensure that every post adds value to the reader's life and benefits the users.
Experts must craft every page: Some pages require higher E-A-T than others, such as YMYL content. Sometimes, for non-YMYL pages also expertise is necessary.
Understand your audience: Find out what your audience is looking for, what they are searching, and then create content to cater to their needs. Start with keyword research and leverage the power of copywriting.
Understand searchers' intent: There are three major types of user (search) intent: informational, transactional, and navigational. You should understand what stage these searchers are in at their buying journey and create content accordingly.
At the same time, check for plagiarism using Copyscape to prevent yourself from publishing duplicate content. Duplicate content can do more harm than good.
6 – Improve Your Site's Security
Apart from the author's expertise and quality content, your site's security is also one of the important factors that Google considers while assigning E-A-T score.
Raters guidelines state that "a shopping checkout page that has an insecure connection is not trustworthy".
Google uses site security as a ranking factor. So, if two individual websites have similar "quality" content and reputable and expert authors, Google will rank the site with security (HTTPS) higher than the one without it.
Google Chrome mentions non-HTTPs sites as insecure. This is a reliable indicator of how Google is pushing webmasters to migrate to HTTPS.
No matter whether or not you accept payments on your site, having HTTPS is crucial. Installing an SSL certificate is one of the best ways to secure your site and build trust with both the search engine crawlers and your visitors.
Besides, keep your computer loaded with anti-virus software because you never know how hackers might steal your data and do harm to your website.
Compare and use the best VPN to keep your IP address and location safe. Make sure to compare the top VPNs before you choose one because not all software offers the same level of encryption or security.
7 – Update Your About Us Page To Reflect Your Expertise and Authority
As mentioned above, the author byline is one of the most important factors in Google E-A-T.
If you're a YMYL website, then your about us page must reflect your expertise and authority in the industry.
However, if you're a non-YMYL site, having a story that defines the purpose of the page is enough.
Here's an example of an "about us" page mentioned in the raters guidelines that deserves a "high-quality rating".
Even though there's no information about the author, Google considers this page as a high-quality page as "it provides information on when the restaurant opened and what visitors can expect. This website is highly authoritative because it is about itself".
8 – Improve Your DA and PA
Authoritativeness means having generally recognised authority. This includes your page authority and domain authority.
Invest in link building. Links from relevant and high-authority sites will surely help you in improving your PA and DA. This, in turn, will contribute to your site's E-A-T.
This also means that you must remove or block links from low authority sites. Use Moz Domain Authority Score Checker to find the DA of a website linking to you.
Here are a few things you can do to improve your page and domain authority:
Optimize your on-page content, including title tags, meta descriptions, and image alt tags.
Add internal links to keep users on your site for longer.
Make your website mobile-friendly and reduce your bounce rate.
Create content your audience will love and make it easy for them to share it directly.
Improve your site speed because people want search results that loads faster.
When other influencers are citing you as a source of information, you're no longer just an expert, and you become an authority.
9 – Encourage Customers to Give Reviews
Rater guidelines state that "We consider a large number of positive user reviews as evidence of positive reputation".
Therefore, it is crucial to encourage your customers to leave a review or feedback on your site.
At the same time, it is crucial to respond to negative reviews of your business. Delight your customers and address their complaints before it hampers your brand image. Having negative reviews is normal, but too many bad reviews is a sign of low E-A-T.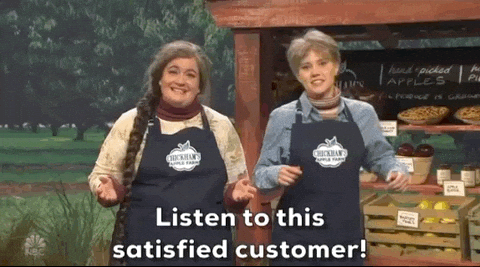 For news publications, journalistic awards, or a history of high-quality original reporting are strong evidence of a positive reputation.
Also, positive reviews on Tripadvisor, Yelp, Foursquare, Google My Business, and other third-party sites can help you boost your E-A-T.
If you operate in the US, Canada, or Mexico, try getting positive reviews on Better Business Review.
If you serve businesses (i.e., b2b), try to get the client's testimonials and keep them on your home page to boost trust with your audience and Google.
10 – Engage With Your Target Audience On Social Media
Though your social signals don't have a direct impact on your E-A-T, it will help you outperform your competitors and build a reputation.
When people like, comment, or share your content on social media, Google considers you as a trustworthy source.
The better your social signals are, the better your online reputation will be. This will help you boost your E-A-T.
Here are a few things you can do to improve your social signals:
Publish content on various social media platforms and interact with your target audience regularly.
Create infographics and other shareable content.
Use social listening tools to know what people are talking about you, your competitors, and your industry in general. Engage with them.
Add social sharing button on your website and emails to make it easier for people to share the posts they like directly on social media.
Share user-generated content related to your business or industry.
Don't solely focus on promoting your products or services on social media.
Social media platforms, especially Twitter, has become a go-to channel for consumers who are not satisfied with a brand. They express their feelings and experiences with the brand.
Make sure you reply to each tweet (even the positive ones) and prioritise the complaints. This will not only improve your brand image, but it also allows you to convert the negative feedback into a positive one.
This, in turn, will boost your E-A-T as Google considers reviews an important signal.
11 – Add a FAQs Page On Your Website
Having an FAQ page on your website is essential. The primary aim of the FAQ page should be to answer the most common questions of your visitors.
This way, you can make the buying process more streamlined by removing any uncertainties that might otherwise hold people back from converting.
The FAQ page also allows you to explain the purpose of your website and add additional context.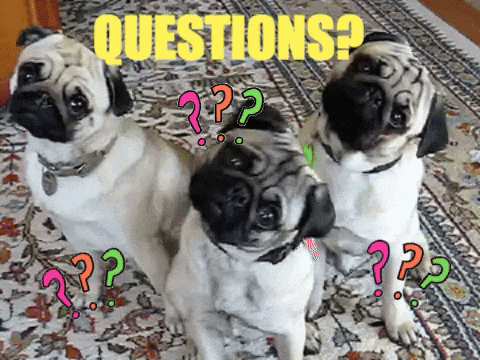 Another benefit of having a FAQ page is that it increases your chances of ranking for voice searches. Voice searchers are usually looking for short and precise answers for their queries, the condition which your FAQ section seems to satisfy.
Bonus
Here are some other things you can do to boost your site's Google ranking (and E-A-T):
Make it easy for your visitors to contact you.
Ensuring your T&Cs page is easily accessible to users (you can add it in the footer of your site).
Enable users to access your privacy policy easily.
If you accept payments, make sure you have clear refunds and return policies.
Back up every claim you make on your site. Link to authoritative sources every time you add stats or numbers
Wrapping Up
Optimising your website for Google E-A-T can influence your site's ranking in the search results page. Ensure that industry experts write YMYL topics.
At the same time, remove or edit the low E-A-T content.
Also, Add the author byline and expertise in every content you publish.
Investing in personal branding, site security, and link building can also help you boost your E-A-T score. Additionally, add an FAQ page on your site, encourage users to leave reviews, and engage with your audience on social media.
Want more? Check out one of our most popular ever marketing blogs:
Joydeep Bhattacharya is a digital marketing evangelist and the author of SEOsandwitch.com. He also regularly contributes on sites like SEMrush, Search Engine Watch, Business.com and Search Engine People. You can connect with him on LinkedIn.