If you're a business that is trying to make it online, you've probably realised that there's more to e-commerce success than a shiny new website. You need traffic to that site, too.
While there are many ways to go about online marketing, one of the best ways to encourage people to visit your online store is to invest in social media.
If you're an entrepreneur who is casting about looking for ways to reach your customers through social media, here are a few essential tips to keep in mind to help your efforts be as successful as possible.
Always Plan Ahead
The first step to a successful social marketing campaign for eCommerce (or any online marketing, for that matter) is to thoroughly plan your campaign before you start putting in the leg work.
There are numerous aspects that should be taken into consideration right from the get-go, such as:
Analysing your audience: Do you know your business's audience? Have you researched their likes and dislikes? Have you observed how they interact on social media? Create several customer avatars in order to organise and analyse your customer's behaviour patterns, wants, and needs.
Considering the best platforms to use: If you try to use every social platform, you'll fail to find success on any of them. Instead, look for the areas where your existing customers tend to congregate and then focus your attention on the top one or two platforms that they use the most.
Creating the right content: Content will make or break your social campaigns. Do you need to be using images, videos, livestream, text? Should you be linking to your own blogs or other blogs, creating tips, or running giveaways? Will you lean on organic content, paid content, or both? Will you utilize native advertising? While a mixture of these content options is typically best, it's a good idea to narrow down what specific kind of content you'll create based on what your audience tends to gravitate towards.
Building a team: If you're a solo operation, prepare for a lot of work. If you do have multiple people working with you, consider creating a team to help delegate the workload and increase your creative potential.
Setting goals: Finally, set firm objectives regarding what you're trying to accomplish and consider how you can track them. There are numerous goals that you can aim for including brand awareness, reach, traffic, engagement, app installs, lead generation, video views, conversions, website visits, the list goes on.
This may seem like a lot to take in. However, if you take the time to put everything in order before you launch your campaign, you'll be able to be as efficient and effective as possible when it finally fires up.
And, of course, that productivity will naturally translate to a higher ROI for your investment.
https://www.instagram.com/p/B7B058FAdQS/?utm_source=ig_web_copy_link
Highlight (and Exemplify) Your Values
When it comes to the campaign itself, it's important that you remember perspective.
Social media isn't a billboard or a banner ad. It's highly personal. As such, make sure to tailor your content to avoid creating little more than tacky sales ads.
Instead, look for ways to weave your company's values directly into your social media messages. As you do so, strive to combine highlighting your company values themselves with how your company specifically fulfils those ethical stances.
An excellent example of this can be seen with a marketing campaign run by the women's toiletries company Billie. One of the company's primary goals was to fight back against the sexist "pink tax" that tended to jack up equivalent products simply because they were designed for women.
Billie promoted its brand by focusing on a referral system that saved customers even more money as they purchased their products.
Throughout the sales and marketing process, Billie continued to live out its commitment to provide quality products at affordable, anti-sexist prices. This naturally marrying their ethics to their business activities and interwove both directly into their marketing efforts.
Be Honest and Informative
Gone are the days when a shallow sales pitch was all a consumer was looking for as they parsed through different brands or products.
The modern, 21st-century consumer doesn't just want to be sold something, they want to be educated about it.
Click To Tweet
Customer education focuses on creating content that teaches consumers about a company's products and services and how they can help to resolve relatable issues that a potential customer might face.
With that in mind, make sure to focus your content on being honest and informative. Find ways that you can relate to your customer's pain points and then explain why your business has a genuine solution to their problem.
Being informative isn't just a good way to educate customers, either. It's also a proven strategy that can help to boost customer engagement — which happens to be one of the most common goals of social media campaigns.
Be Available and Gather Feedback
Finally, always remember to make a concerted effort to both be available and gather feedback as you run your campaign.
Being available refers to your availability to your customers. As they engage with your campaign, make sure to provide quick and personal responses whenever possible.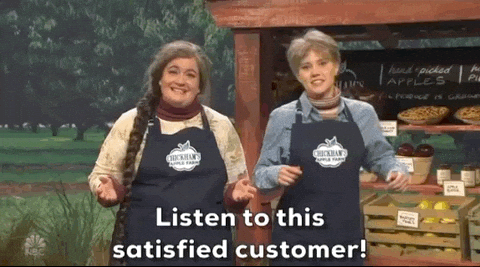 In addition, use your social presence to create a stellar customer service feedback loop. Gather feedback, comments, praise, and criticism from customers and then use the information to improve future campaigns.
Finding Social Media Success
From making thorough plans to being informative, promoting ethical stances, and gathering customer feedback, there are many ways to ensure that a social media campaign for your eCommerce business is as successful as possible.
The important thing to remember is that you remain adaptive, flexible, and open to change as you go about setting up each campaign and responding to its relative success or failure.
Keep your goals in mind and gather that feedback. Then, regularly assess how your campaign is going and where you can make adjustments to make it even more successful.
Want more marketing advice, strategies and tactics? Check out one of our most popular ever digital marketing articles: 
Indiana Lee is a writer and journalist from the Pacific Northwest with a passion for covering workplace issues, social justice, sustainability, and more. In her off time you can find her deep in the mountains with her two dogs. Follow her work on Contently, or reach her at
[email protected]
.