It sucks…
You have a genuine product or service that can help millions of people, yet it's not getting the traction it deserves. You have attempted several ways to convince prospects to buy your products, but you're making little to no sales. Ouch!
Prospects won't buy from you unless they trust you. There are several ways you can gain their trust, but the best is through testimonial marketing.
Here's the thing:
If several businesses are leveraging their sales through testimonial marketing, then why can't you? It requires no rocket science, and you can do it effortlessly.
In this guide, I will walk you through everything you need to know about testimonial marketing.
Testimonial Marketing Definition: What is Testimonial Marketing?
Testimonial marketing is the use of a person's written statement expressing their experience, gratitude, or dissatisfaction with your product or service. It's a great way to show the value of your business and convince prospects to make purchases.
Here are some interesting testimonial marketing statistics you should know:
Displaying five customer testimonials increases your conversions by

270%

One on one peer recommendations

is the number one factor that influences most buyers' purchase decisions.

Online reviews influence the purchasing decisions for over

93%

of consumers.
Several prospects are skeptical when they land on your website or service pages, but you can gain their trust and leverage your sales through testimonial marketing.
Types of Customer Testimonials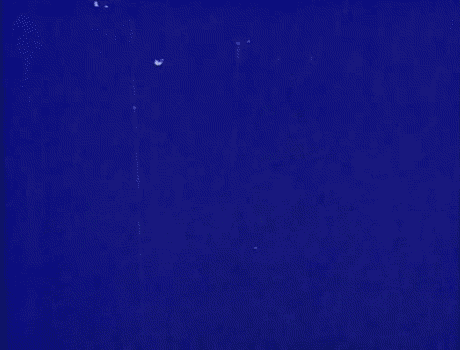 There are several types of testimonials serving different purposes from interviews, videos, mashup, social to influencer testimonials.
We will look at the must-have customer testimonials that convert like crazy.
By the end of this section, you should pinpoint at least one type of testimonial you will use to boost your overall marketing strategy.
Quote testimonials
Quote testimonials have been there for decades. They can feature your customers':
Real names

Photo

Title

Company

Real experiences with your products
With quote testimonials, your customers will highlight their experience with your product in their voice and style to reassure prospects they are making a good or bad purchase decision.
Here's an example of a quote testimonials Ryan Robinson got from Jon Morrow:
Pro tip: Quote testimonials are versatile. You can use them in your marketing videos, landing pages, podcasts, and social media platforms.
Influencer testimonials
Influencer marketing is powerful. Research shows it generates 11X more ROI than traditional marketing.
Influencer testimonials involve featuring an authority in your field who shares their experience using your product.
The influencer should be someone with a close relationship with your target audience.
The truth is, getting testimonials from influencers is daunting, but worth it in the long run. Influencers can sway their followers to use your products.
Here's an example of an influencer testimonial that Brian Dean received from Larry Kim:
Bonus tips: Connect with influencers first before doing outreach. Be the first person to leave thought-provoking comments on their posts or share their content frequently to get noticed.
Next, request the influencers to use your product then ask for a testimonial and add it to your site or sales page.
Prospects will trust your products if they get several testimonials from influencers with which they have an existing relationship. Target at most three testimonials from influencers in your niche.
Peer Testimonials
Peer testimonials are the best way to get more conversions on your products since 92% of customers trust their peers more than brands. Peer testimonials use genuine reviews from customers.
They can also come in the form of:
Word of mouth

Third-party reviews
Here's an example of peer reviews used in a copywriting sales page to leverage conversions:
Social testimonials
It's a no-brainer that your target audience spends a lot of time on social media. Chances are, they follow your brand, and this makes it easy to obtain social testimonials.
Quick note: Social testimonials can make or break your business. Small negative rants from customers can cost your company hundreds or thousands of dollars worth of lost sales.
Reason?
Some prospects scan your social media reviews before committing to a purchase. They will not buy from you if they find several complaints from customers.
Imagine 1000 prospects declining to purchase your product because of a few negative social reviews. Tragic!
Remember, Social media testimonials occur naturally unless you engage with your customers or run surveys to know what customers are saying about your product.
Check out this positive social testimonial below from PayPal's customer:
Pro tip: Gather social testimonials from all social media accounts to build more trust.
Benefits of Testimonials Every Marketer Should Know
Face it; you're always eager to hear about others' experiences first to confirm if you're making the right or wrong purchase decision.
Prospects behave the same way. Testimonials will aid you to convince them to purchase your products.
Here are the benefits of using testimonials.
Boost trust and credibility. Buyers trust peer reviews compared to the product descriptions on your website or sales page. They will do business with you if you have several positive reviews from their peers or influencers.
Increase in business. Sceptical buyers will read through your testimonials on social media or websites before doing business with you. Several people will only buy from you if fans are raving about your products or services. 
It makes clients feel special. Asking for testimonials shows you honour and appreciate your clients. It cements the emotional bond that makes clients loyal to your brand.
Gives prospects a glimpse of how to use your products and services. Let's assume a customer lands on your site looking for a productivity app that is easy to use because he has been disappointed with several apps. The prospect will be sceptical unless you convince them your app is easy to use through a customer testimonial.  
How to Write a Testimonial Without Selling Your Soul
Great testimonials help you sell your services with less hassle. The easiest way to obtain testimonials is to request your clients to write a review or use social listening.
The truth is, several customer testimonials suck. You have seen some like:
"This is the best product I have ever used."

"Brian is the real deal."

"Thomas's services changed my life." 
You scrolled through to read more reviews, right?
Let's look at how you can write testimonials and make your products sell like crazy.
Focus on the benefit. You should give the prospects a reason to use your products, service, or hire you. Have you managed to rank several posts on Google? Did your product generate a 400% increase in form sign ups?
Here's an example of how Optinmonster used a testimonial to show how they helped Neil Strauss boost his conversions by 125% and grow his email list.
Be succinct. You have a few seconds to convince the prospect on your site, so go straight to the point. Remove filler words that rob your testimonial of its power. Below is an example of a short testimonial.
Use power words. Power words boost conversion rates due to the emotional response they trigger. Your customers should sprinkle power words in their testimonials. 
Here's how Patric uses the power word "snowball" to compel buyers to take action:
Counter objections: Buyers have several objections. Chances are, they think you're expensive, they can get a better product elsewhere for free or do the task themselves. You need to step up and counter the objectives through your testimonials.
Key Places to Put Testimonials to Skyrocket Your Conversions By 200%
Yes, you have awesome testimonials from your clients, but the big question is, where should you place them?
Positioning testimonials in key places on your pages can boost your conversions like crazy.
Here are the places we recommend you feature your testimonials...
Your Home Page
The home page receives the highest traffic amount. You should feature testimonials on this page to connect emotionally with buyers and boost trust and credibility.
They will be curious to know about other customers' experiences and how your products can benefit them.
Here's how Crowdfire App featured testimonials on their homepage:
Pro tip: You can use a video or a quote testimonial with two to three sentences to grasp the attention of buyers on your home page.
Customer Testimonials Page
Your testimonials page is the greatest asset on your website. There is no restriction on the number of testimonials you can add to this page. 
We recommend adding all the testimonials you get to show that your product is relevant, and people are purchasing it.
You can get inspiration from Optinmoster's testimonial page below:
Service Pages
Several web users are likely to click on your service page after clicking the home page. Why not include three or four testimonials on this page to influence prospects to make purchases?
Remember, 88% of people trust online reviews as much as they trust recommendations from friends. Your testimonials should not only be catchy but align with your products. 
Case Study
Case studies show how your product or service helped a customer to achieve a specific objective.
It's among the best places to feature your testimonials since it illustrates the steps your customer took to achieve results. Featuring testimonials in case studies reassures prospects they can get the results if they follow the steps.
Testimonial Design Best Practices- Don't Break Your Testimonials!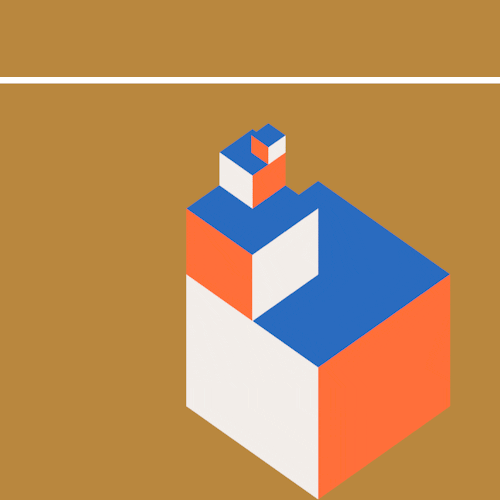 Your testimonial design will make or break your marketing.
In this section, we will look at the key aspects to consider when designing your testimonials.
Don't get too clever with your visuals
Do you know that humans process images 60,000 times faster than text?
Visuals have a great impact as much as they complement your text. Yes, they should be catchy, but you don't have to get too clever with them.
Instead, select a simple, nice image or video that will make your testimonial stand out and increase your conversions.
Are your testimonials optimised for these devices?
Mobile and desktop usage is growing fast. The number of smartphone users is expected to be 3.8 billion in 2020.
Research also shows that Google Chrome accounted for 68% of global internet searches as of March 2020. 
Source: Statista
You should optimise your testimonials across all devices.
We recommend compressing large images and using 14 or 16 font sizes to make your testimonials readable. You can do it on your own or hire an expert.
Are you using the right testimonials?
Customers have different personalities. Some give you short testimonials like 'I loved your services!" while others can write an ebook talking about their great experience. Kidding.
What I mean is, that you should focus on the right testimonials that add value to your page
Ask yourself, will prospects:
Connect emotionally with this testimonial?

Be motivated to take action?
Pick another testimonial if you can't get a yes.
The best way to get a testimonial that meets the above standards is to reach out to your customers or clients and give them a few simple prompts they can use to draft a testimonial.
Costly Mistakes Marketers Make When Creating Testimonials
Testimonial marketing has several moving parts, and you can make several mistakes in the process.
In this section, we will cover the common mistakes you should avoid when creating your testimonials.
Focusing too much on value
It's awesome to use testimonials that offer value to the prospects landing on your website or sales page. However, your testimonials will not convert if they add value, but readers can't connect with them emotionally.
Need some proof?
95% of purchasing decisions are subconscious, and 70% of consumers who are emotionally connected to a brand spend twice as much.
You can bond emotionally with your prospects by focusing on their desires and pain points.
Pick testimonials showing the challenges your customers faced and how your products solved them. Creating an emotional connection with people will make them trust your products.
Using testimonials that look too real
These days, everyone is sceptical about online reviews, especially with the rise of fake reviews on Yelp, Amazon, and eBay. 
Fake testimonials are illegal, and they prompt prospects to make the wrong purchase decisions. Your prospects will do business with your competitors if they discover you have fake reviews.
Yes, you must get real testimonials from your customers, but the way you present it raises eyebrows.
Buyers won't believe vague testimonials like" this product is amazing." You need to show them how your products can help them achieve an objective.
To make your testimonials look genuine, you should:
Counter check them to remove spelling errors

Use clear images

Add your customer's real names

Use the right message
Don't hire people to write and submit testimonials.
Using testimonials on one page
Businesses that offer several products and services make a huge mistake of including all testimonials on a single page. Your customers don't have time to look for testimonials related to the products they want to purchase. 
Say you sell shoes and shirts. You will hurt your conversions if you group the testimonials for the two products. The best way is to have a page for the testimonials of the shoes and another one for the shirts so that they appeal emotionally to the needs of different prospects.
You can pick and segment at most four testimonials that touch on the pain points, and desires of your clients. 
Neglecting storytelling
Storytelling is a powerful strategy you can use to bond with prospects.
You can incorporate anecdotes and similes to narrate how your customers were frustrated before using your product. Narrate the transformation customers experienced after using your product.
Imagine reading a testimonial with a story of a marketer who was frustrated with getting zero leads monthly, but he started getting 50 new leads after implementing the lead gen strategies he learned in a coaching program. It will grab your attention, right?
3 Testimonial Marketing Examples that Convert Like Crazy
Let's look at examples of great testimonials and the key takeaways.
Thrive Ovation
Takeaways
Use a clear picture. Clear pictures make the testimonials look real.

Focus on prospects' emotions. Show if your customers were frustrated or disappointed before using your products or services.

Focus on clear benefits. Thrive Ovation mentions that their product is well structured and easy to use

Go straight to the point. Your testimonial should flow naturally. Remove filler words.

Give prospects reasons to use your service. Prove that your products are effective, or you offer high-quality services.
HubSpot
Takeaways
Show clear benefits. Baptiste mentions that they use SEO optimization tools to skyrocket their conversions rates

Make your testimonials readable. Use a font size that favors all readers.

Include the real names and brands of your customers. Some prospects are skeptical. They will want to confirm if the person that gave the review is real.

Give prospects reassurance that your products and services are worth it. People are curious to know if previous customers were satisfied or not.
Enchanting Marketing
Takeaways
Show your strength. Your testimonials are the best place to give readers reasons why they should choose you over your competitors.

Get quotes from influencers. Henneke has featured quotes from influencers in the marketing niche. Prospects seeking business copies will trust and hire her to create copies to engage their readers.

Feature at most three testimonials on your page. You don't have to flood your pages with several testimonials from customers. Use a few great testimonials. You can replace them with time.

Keep your testimonials succinct. Three or four sentences are enough to convince buyers your product is worth purchasing.
Ready to get the most out of your testimonials in marketing?
Smart marketers have mastered the art of incorporating testimonial marketing to boost their sales. They know that great testimonials are not only effective but cheap.
You don't have to go through the stress of convincing your prospects every time and answering tons of questions. With testimonial marketing, you will do away with all that pep talk, get more sales, and focus on growing your business.
Several prospects will trust your products and do business with you, especially if your products are genuine.
Imagine influencers using your products and leaving awesome reviews that sway sceptical buyers and their followers to make purchases. Imagine getting enough business to sustain you through several years because of a few genuine testimonials customers gave you a few weeks or months ago. 
Priceless, right?
This guide has everything you need to start taking action. Start collecting those awesome testimonials and make prospects take action today!
Want more marketing strategies, tactics and advice? Check out one of our most popular ever digital marketing guides:
Anthony Higgins is a content marketer for hire who helps small businesses grow their online visibility and revenue through long-form killer content that ranks, drives leads and builds authority. He has a background in SEO and affiliate marketing and regularly contributes to other top SaaS blogs like SendPulse.