Who doesn't want to stand out in today's crowded market?
Even popular brands can't sit back and enjoy their success – they need to keep pace and respond to the latest trends. 
We all want more online visibility, but everyone uses the same marketing techniques. And here's the question – how are you going to outrun your competition if you act identically?
Are there any marketing techniques that your competitors haven't leveraged yet? 🤔🕵️‍♀️🚀
Click To Tweet
Most brands manage multiple social media accounts, run a blog, and send email newsletters to their subscribers. And I don't say you shouldn't – traditional marketing techniques are very important for building a long-term strategy…
…but to make these channels more effective, you need to rise above the noise. 
You don't necessarily have to produce viral content, announce fake news or spend a fortune on your next online advertising campaign. Think outside the box and pay attention to not-so-popular marketing methods.
Here are 6 uncommon marketing techniques you'll want to use to enhance your digital marketing strategy and build brand recognition.
Affiliate Marketing
Although most of us have heard or even participated in referral programs, few companies add affiliate marketing to their digital marketing strategy.
According to HubSpot, affiliate marketing is:
'…Affiliate marketing is a performance-based marketing tactic in which a retailer, typically an online one, rewards a website with a commission for each customer referred via the website's promotional activities. The website, often called an affiliate, will only get paid when their promotion results in a transaction.'
Generating between 15% and 30% of all sales for advertisers, affiliate marketing can't be overlooked. To enjoy its benefits, you can either launch a referral program or join an affiliate network.
If you want to build your own referral program, start with a list of loyal customers that might want to become your brand advocates. Next, think of an incentive.
BTW: There are different ways to pay referrers for their contributions: sending them commissions for every payment, increasing their discount, or granting them access to extra features of your product.
Don't forget to make sure your tracking works properly. It's extremely important that your referrers get their reward, otherwise, this program might turn against you.
Quora
To be honest, Quora has been my favourite channel for quite a long time. This question-and-answer website -where you can answer any question asked by another user- has a great potential for marketers (check out our guide to Quora for Marketers!).
As my own experience has proved, Quora can be extremely effective for promoting mid-price segment products, especially for the audiences based in the US.
If it's relevant for your company, you should definitely search for questions that have followers (yes, you can follow questions on Quora) and answer them mentioning your product.
It's also important that you find the right balance – your answers should provide real value first and then promote your brand. Quora has strict policies and you can get banned for posting spammy answers.
But it doesn't mean companies that offer services to UK-based audiences (or any other locations) can't benefit from using Quora. If you have a blog, Quora can be a great place to increase its visibility. Find the questions that you cover in your blog posts and answer them with a link to the original post.
What's most important, Quora is indexed by Google. This means that some questions get featured in Google's search results, which is highly beneficial for the visibility of your answers.
If you have SEO tools, you can easily find the relevant questions that have high search positions. If not, you can always do it manually.
Native Advertising 
Speaking of native advertising… Here's another powerful approach to distribute your brand content.
Native advertising is an online advertising method that involves using paid ads that fit seamlessly into the publisher's website environment.
Unlike traditional banner ads, native ads are non-intrusive and imitate content links.
While the average CTR for banner ads is 0.05%, native ads have already proved to be 8x more effective with click-through rates up to 0.38 for mobile devices. 
But if you want to enjoy native advertising benefits, don't just send users to landing pages. Native advertising is your chance to share content that provides real value and reach the widest possible audience. 
To make your native ad campaign successful, keep your readers in mind. One of the most common native advertising mistakes is overlooking the buyer's journey when selecting content to promote with native ads.
Whether you want to distribute existing blog posts or create new content pieces specifically for your campaign, you need to make sure this content will be relevant for the audience you target.
There are different types of content matching different marketing funnel stages. The campaign aimed at building brand awareness will be completely different from the one aimed at driving sales.
So, before you launch your campaign, specify what stage you want to target with your content.  Your goals and native advertising KPIs will depend on this decision.
In case you have any questions or need a native advertising agency assistance, we at Joinative are ready to help.
Collaborations 
Is your business too small or new to attract a large audience? Are you an experienced market player?
Whatever the answer is, marketing collaboration is always a good idea.
Connect with another brand that has a similar audience and leverage this collaboration to gain visibility in the marketplace. 
If you represent a new company, you can offer an incentive to a bigger brand for their collaboration. If your brand is already popular in its niche, this partnership will be a win-win for both brands. In this case, you won't even spend a penny.
When selecting the right brand for marketing collaboration, think of your customers. What are they interested in? What other brands do they interact with?
Click To Tweet
After you have the list of brands you can collaborate with, select the ones that have something complementary in their essence that could make this relationship successful.
Customer Review Platforms & Lists
Featuring testimonials on your homepage is great, but having active accounts on review platforms is better.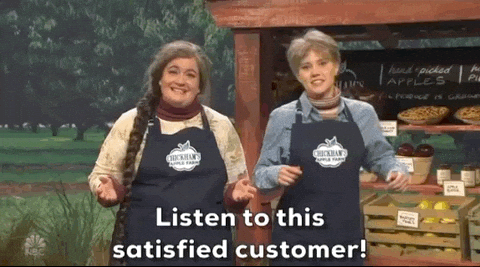 First of all, positive customer reviews help a lot for lead acquisition.
Whenever you go to a new place or buy a new laptop, you check what people say about it (hopefully). So why wouldn't your potential customers do the same?
92% of B2B buyers claim they are more likely to make a purchase after they read a trustworthy review. 
Regardless of your niche, you can find the relevant review site. Here are the most popular ones:
There are also some niche-specific platforms, like TripAdvisor for the travel-related content and UrbanSpoon for restaurant information.
After you sign up with one or several review sites, it's time to gain reviews. Don't forget to place links to your thank you page, mention it in your email newsletters, and think how you could encourage your clients to share their reviews.
Interviews 
Never refuse to participate in interviews. It's an awesome chance to claim your expertise and build trust.
And here comes the question – how do you find a reporter willing to feature your opinion in their interview?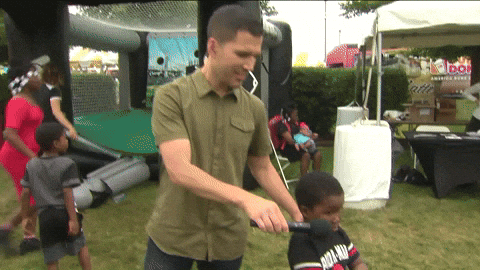 I recommend that you subscribe to the HARO newsletter. 
HARO is an online service that helps journalists and bloggers to obtain feedback from the public. After you register and subscribe to the relevant topics, you'll be receiving daily source requests. If you find a topic related to your expertise, provide a full answer and wait for the journalist to reach out to you.
Interviews are effective not only for claiming your expertise but also for link building. When someone features your opinion in their interview, they might add a dofollow link to your website.
To Wrap Up
Regardless of your niche, there's always room for creative marketing with uncommon techniques.
The only question is whether you want to think outside the box or go with the flow.
These are the methods I find effective enough, based on my marketing experience. Do you have any other techniques that worked for you?
Did you find this article helpful? Check out one of our most popular blogs:
Adelina is a Content Marketer at Joinative. She loves telling stories and creating helpful resources for marketers. She's experienced in content marketing, social media marketing, native advertising, and interested in leveraging new marketing techniques.