Your audience craves variety, and…
…you can reach more of them, more effectively, when you mix up your content medium and delivery.
For the purpose of this article, I've separated our list of different types of content marketing into four main categories: written, visual, video and audio.
Most of you will be automatically magnetised to the type of content that you're most at home with…
…but, maybe it's time you made a change. Pick something from one of the other categories and give it a go. If you're scared, it's a good sign. Push your limits, do something that other people are afraid of too.Go on, I dare you…
52 Different Types of Content Marketing 
Different Types of Content: Written
Blog Post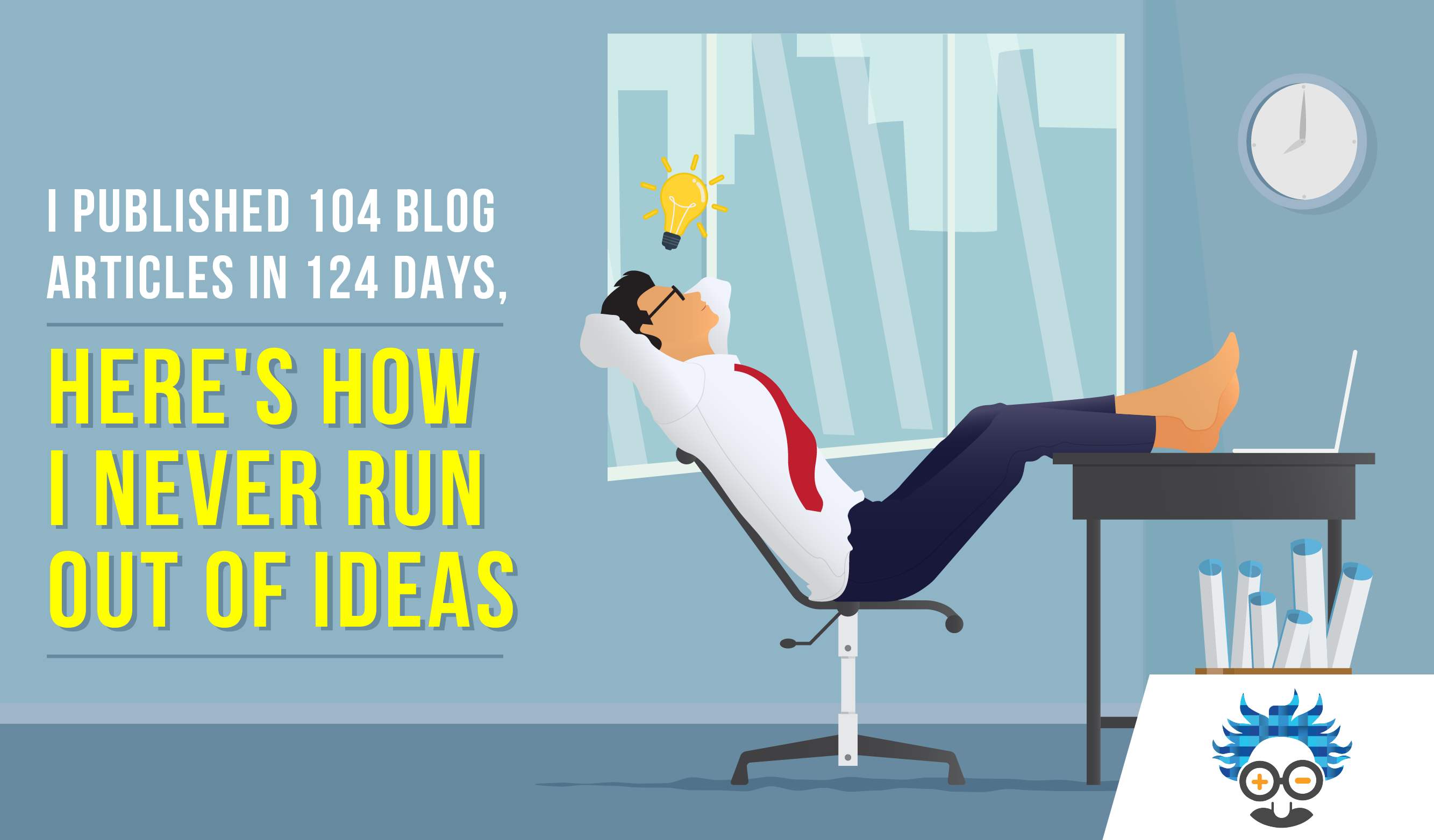 From opinion to diary style entries, blog posts are consistent forms of written content that gain followers and return visitors. Build stories into you content and you'll see your blog go from strength to strength.
News Article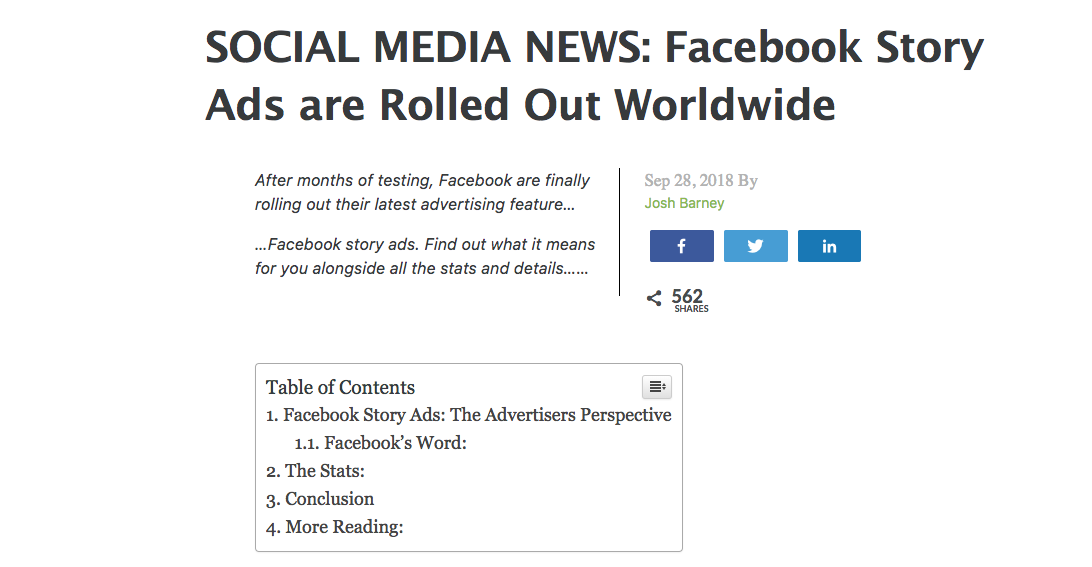 Although it's not easy to stay ahead of the media, keep yourself up-to-date with all the announcements from the biggest players in your industry. A large percentage of our audience use Facebook for marketing, so I check Facebook's official newsroom for updates every day. This strategy has led to us breaking news from Facebook and gaining traffic before the majority of other blogs in our niche.
Product Announcement
If and (more importantly) when you update or release new products/services, you need to tell the world about it! Shout it loud!
Case Study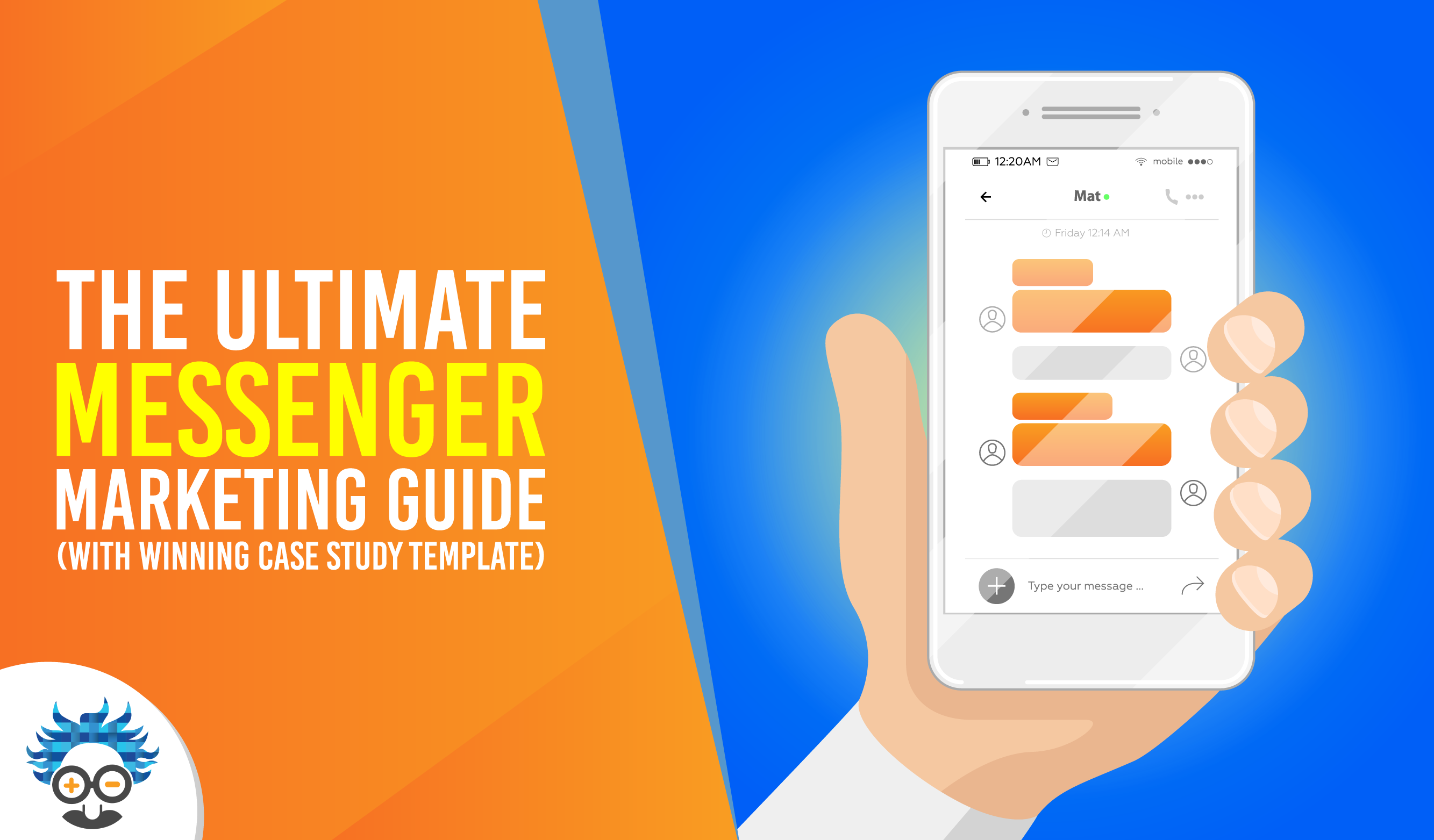 The ultimate type of converting content, case studies tell success stories from existing or past customers.  Make sure you include their before and after stages, and how your solution projected them one side to the other. The better the case study relates to your target market, the more effective it will be.
E-Book
Not all books need to be printed. Round-up some of your biggest life lessons or strategies for success and publish it in an online format. You can sell this type of written content, or use it as a killer lead magnet to grow your marketing list.
Email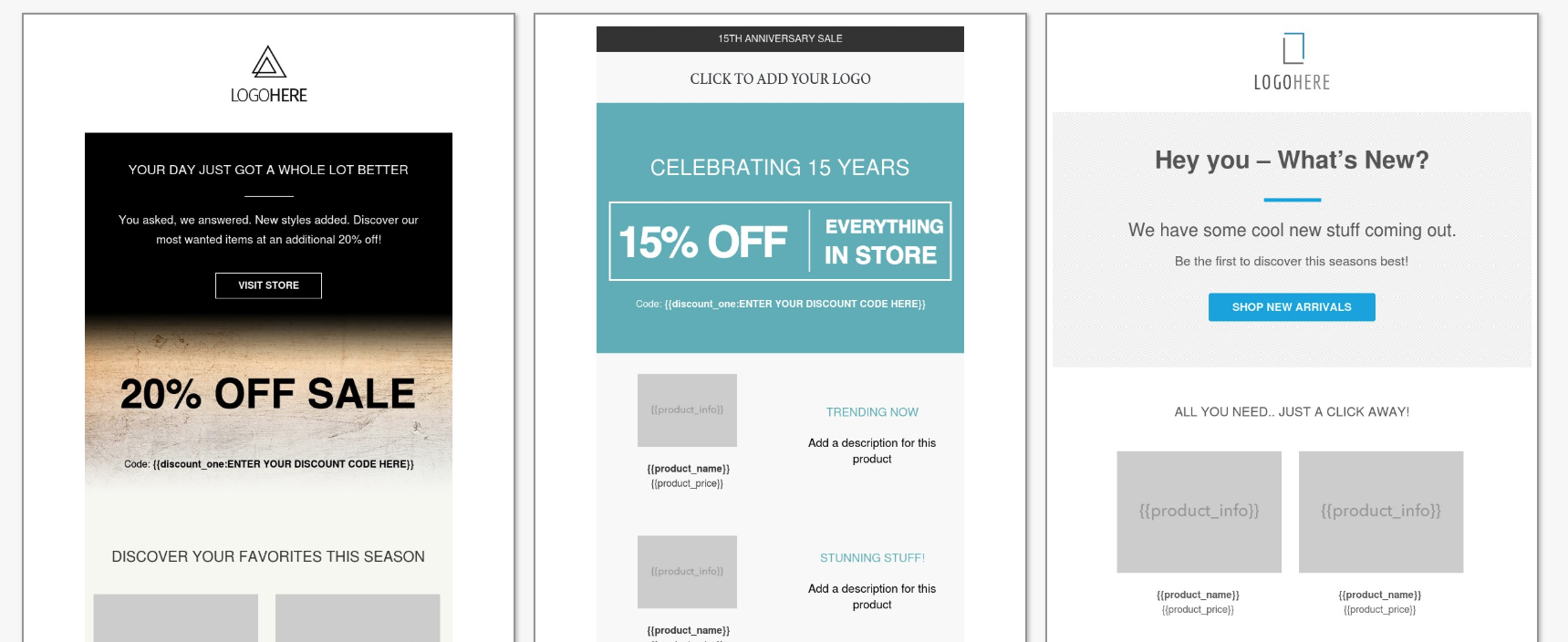 Emails are a form of content that when done well, can be a huge money-spinner. Structuring a series of emails is a fine art, especially if you don't want to irritate your list into unsubscribing. Make sure you give as much as you try to take.
Newsletter
A great way to round-up recent news, content or events is via a newsletter. These don't take long to put together (because the bulk of the content is already created), but they can reignite interest in old posts and prove your brands investment in your niche.
Social Media Updates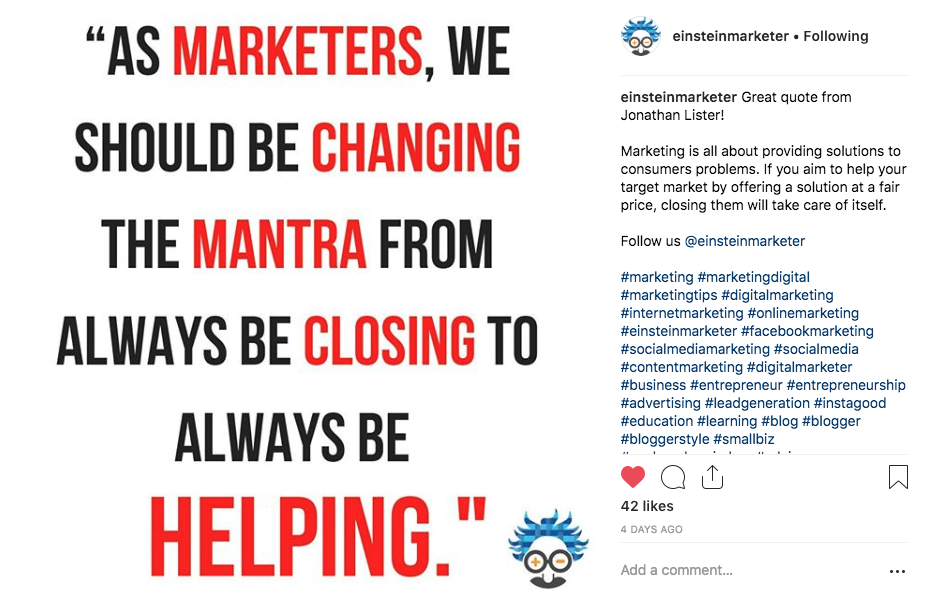 You don't have to post updates 1,000,000 times a day to make an impact on social media. Make sure your updates are short, engaging and entertaining, and most importantly, consistent.
E-Brochure
If an e-book was crossbred with a product specification sheet, you'd have an e-brochure on your hands. These are an amazing way of seeing who really is interested in buying your product or taking your offer.
White Papers
Guides or reports that breakdown the key benefits of your product/service, whitepapers are a great form of content further down the funnel.
General Website Content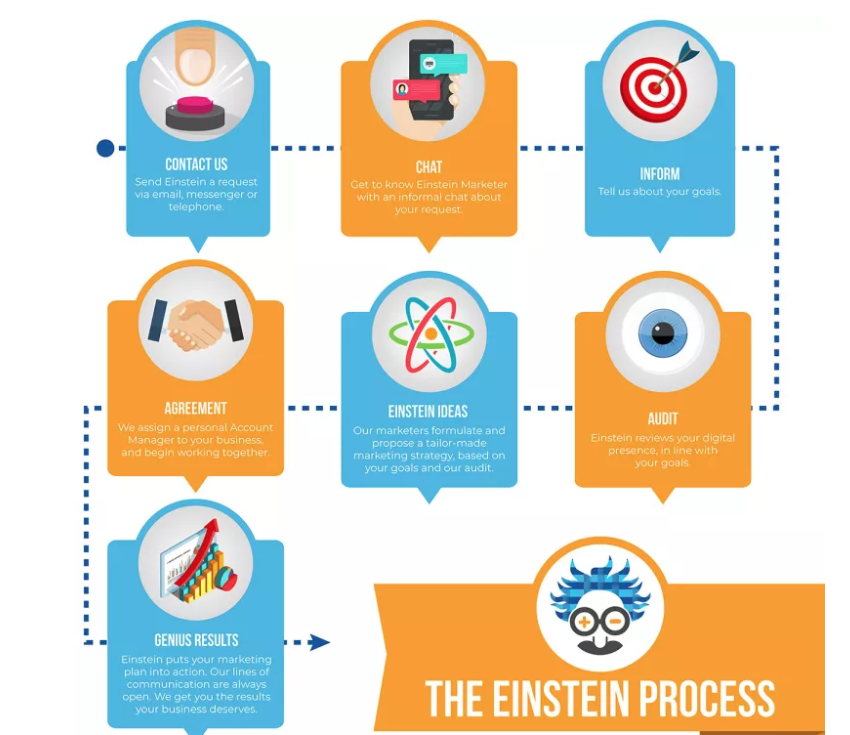 Your ABOUT US page, your CONTACT page, meta descriptions, excerpts, just about everything on your site is content that matters. Most customers will want to know more about your business before they commit to buying. Make sure all your website content is up-to-date and clearly represents your brand.
Guest Posts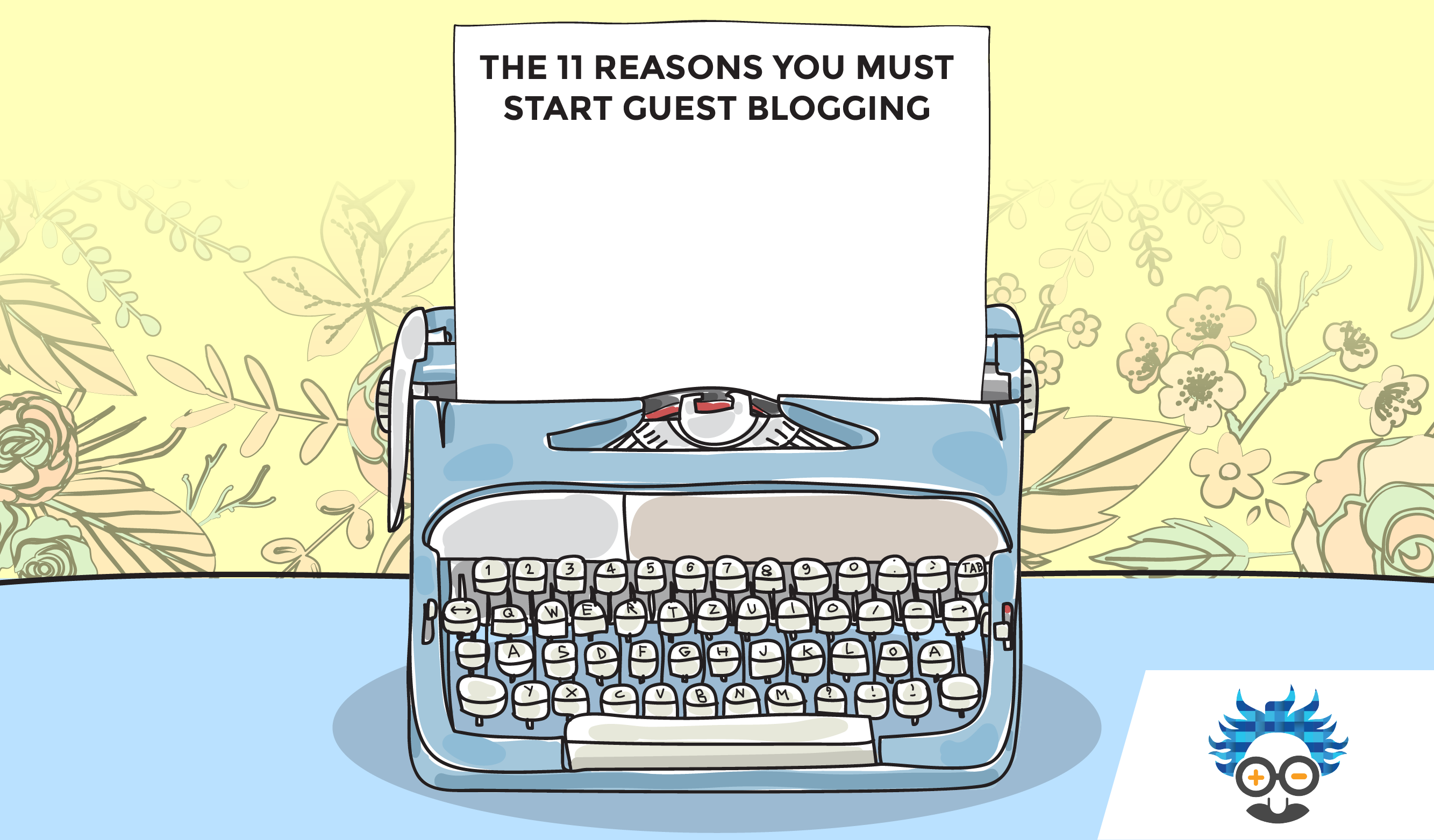 A great way of gaining extra exposure is to have guest writers contribute to your content marketing efforts. Guest bloggers can broaden your reach by promoting their contribution to their audience, as well as taking some of the load off your content creators.
Interview
An interview with a well-respected and valued leader in your industry can propel your audience numbers to the next level. Interviews don't have to be recorded, and you don't even need to be in the same country as the person you're interviewing, simply email the questions.
Q & A
These can work both ways, either you can open yourself up to questions from your audience (and you provide the answers), or you can pose the questions to your audience (and they provide you with the answers). The latter is a great way of encouraging engagement and conversation with your audience.
Quote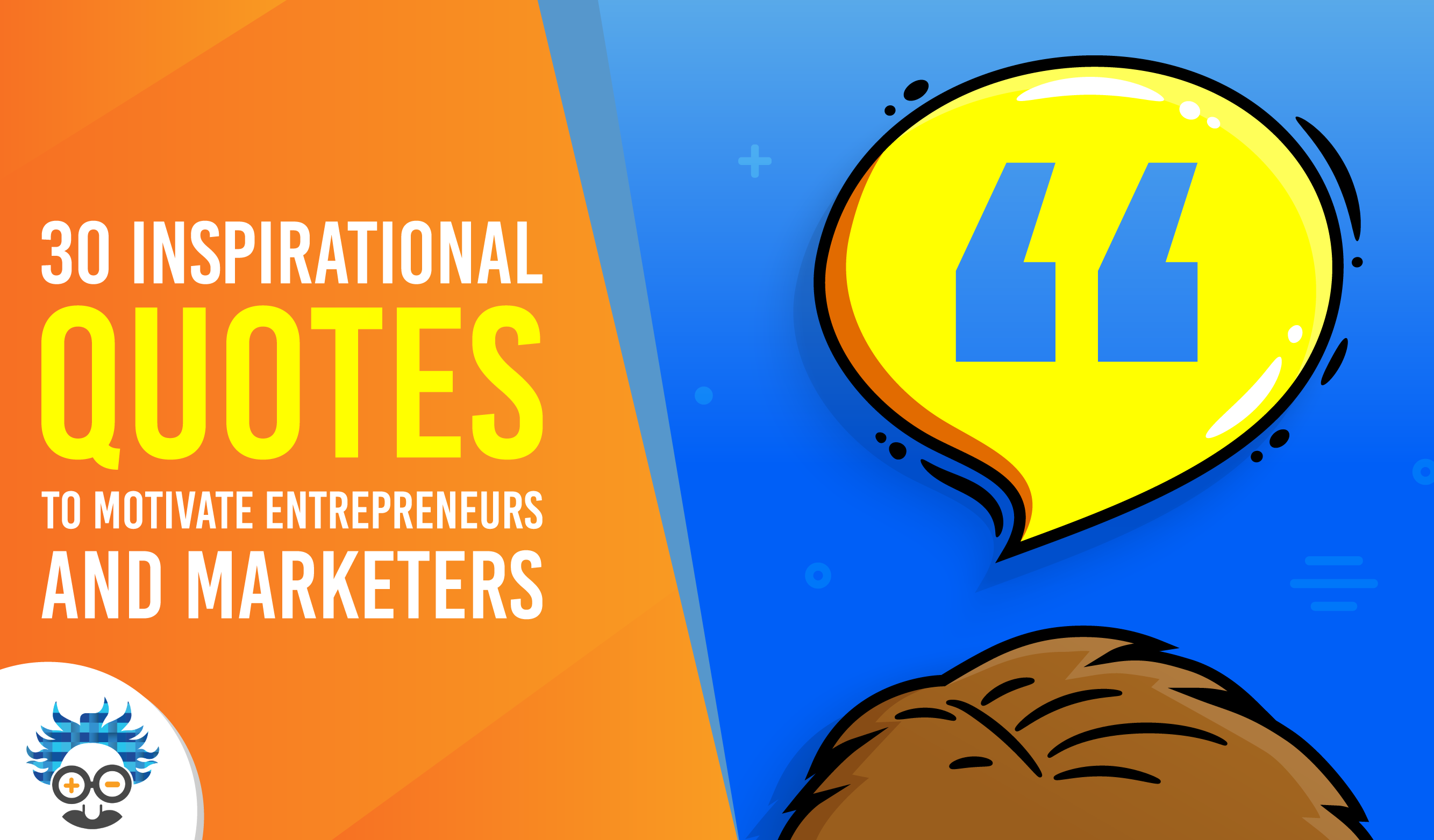 Quotes can be inspiring and motivating. If you're having a day where you're short on creativity, round-up some quotes that relate to your audience. The bigger the name, the better these go down.
Contest
What can you offer your audience as an awesome prize? And, what can you get them to do to enter?
You could use a contest as a lead magnet, an audience grower (sharing to enter) or just a great way to engage and excited the people who follow your brand. Whatever you choose, contests work really well for the holders and the entrants.
How To

These are effectively guide's and audience's love them. They should break complicated tasks into manageable chunks, and go in-depth on every step of the journey. How To guides do really well on Google because one of the most popular search enquiry openings is 'How To…'
List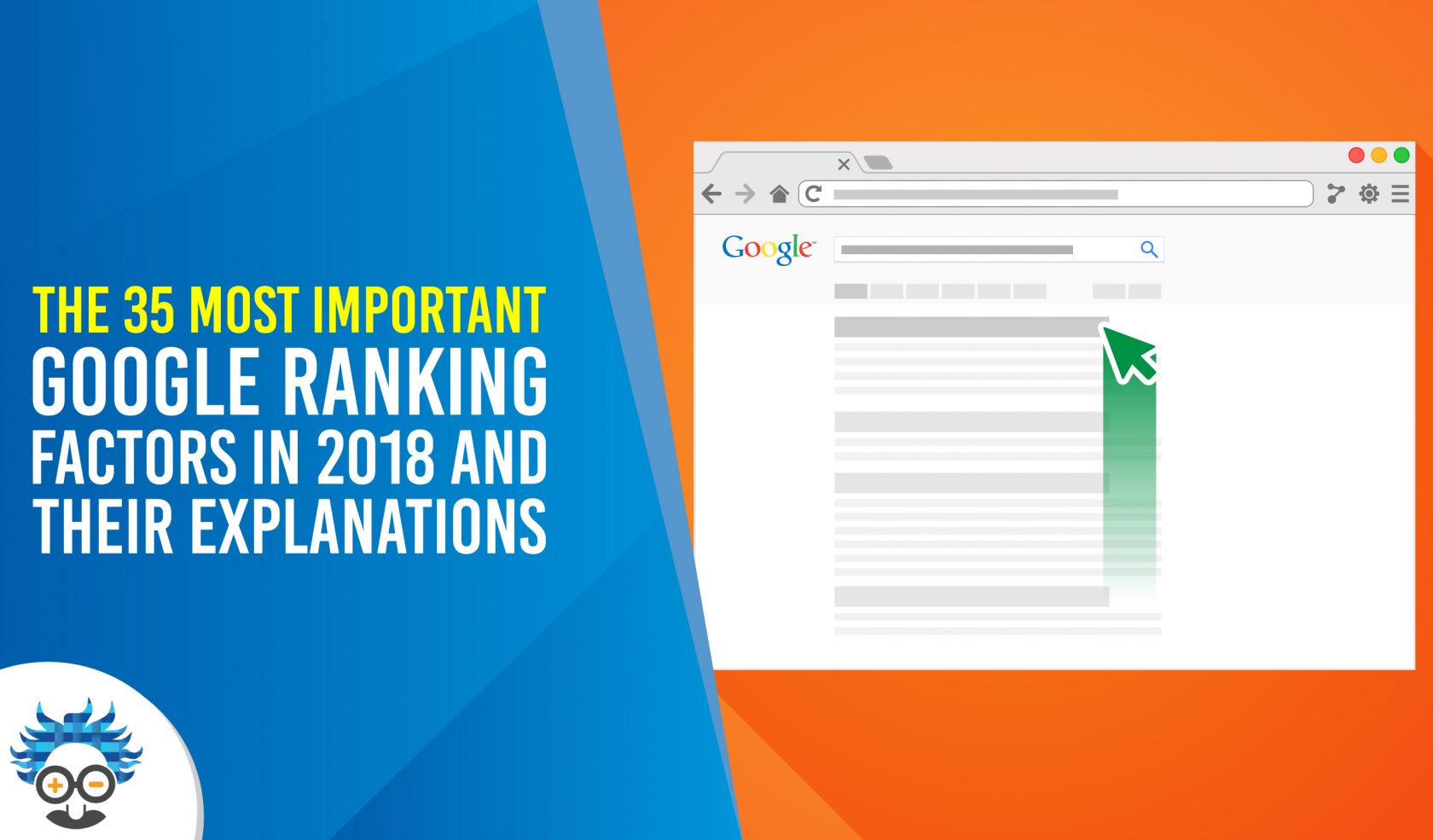 Lists…they're useless! Why would anybody want to read one of those?
Let's move onto number 19 in our TALLY of 52 different types of content marketing…
Round-up
Round-up's are like lists, but they're (usually) sourced externally. Simply find the most valuable posts in your niche, write a short description and lay the link for your audience.
Use a tool like BuzzSumo to discover what content has been shared the most on Social.
Testimonial
If you've got a customer who's had an amazing experience with your company (you should have many), why not ask them to write a testimonial. These work really well at the bottom of funnel.
Reviews
Your customers might want to write about their experience with your brand, give them a place to do it on your website, or import a plugin from a company who specialises in reviews (like Tripadvisor or TrustPilot).
Combined Relevance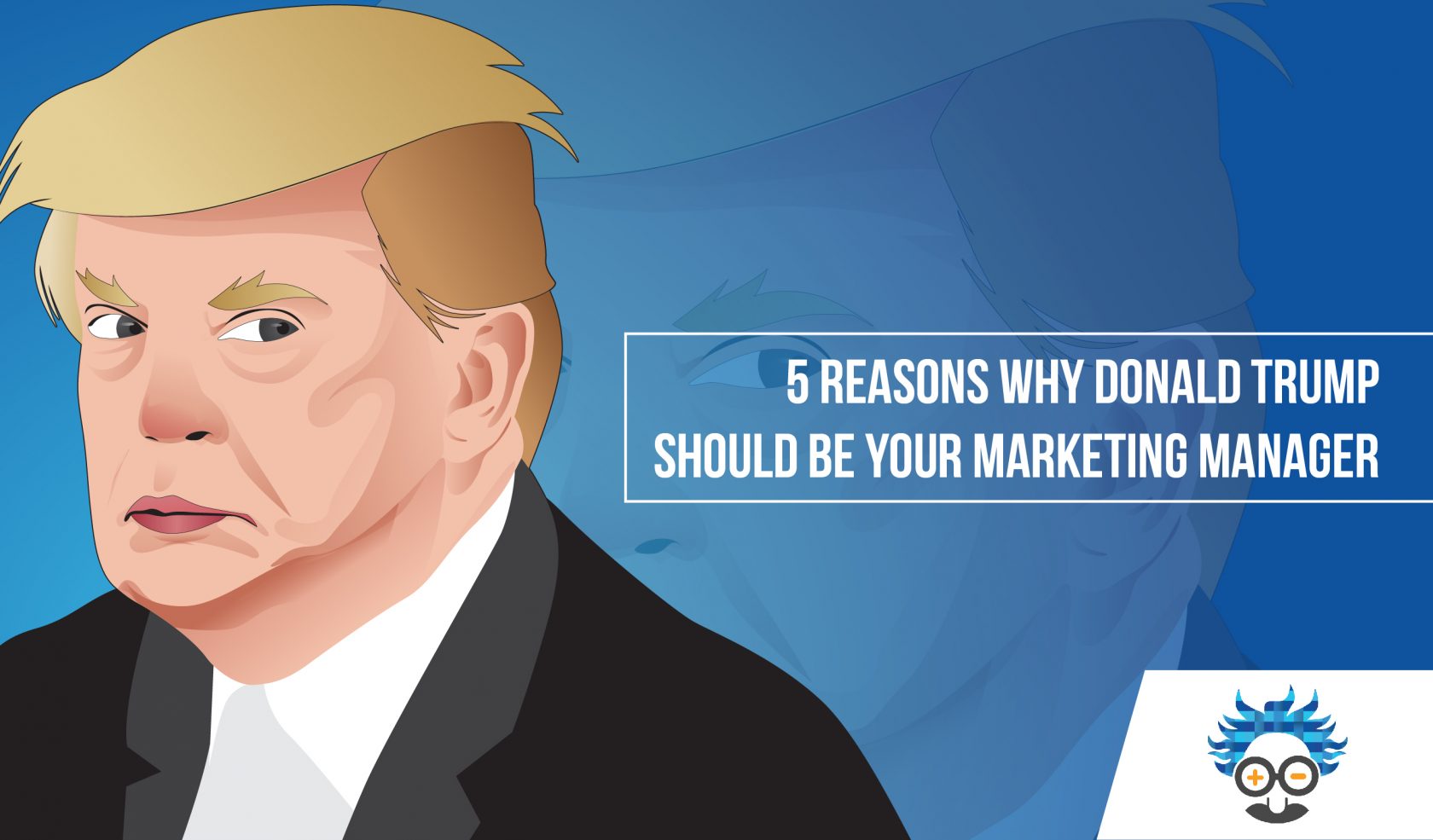 Bring two completely different subjects together to draw a much larger audience to your blog. These pique interest and gain lots of clicks. If you're chasing high volumes of traffic, try a Combined Relevance blog. Learn more about these in my post, I Published 104 Blogs in 124 Days, Here's How I Never Run Out of Ideas, or check out 5 Reasons Why Donald Trump Should Be Your Marketing Manager.
Worksheet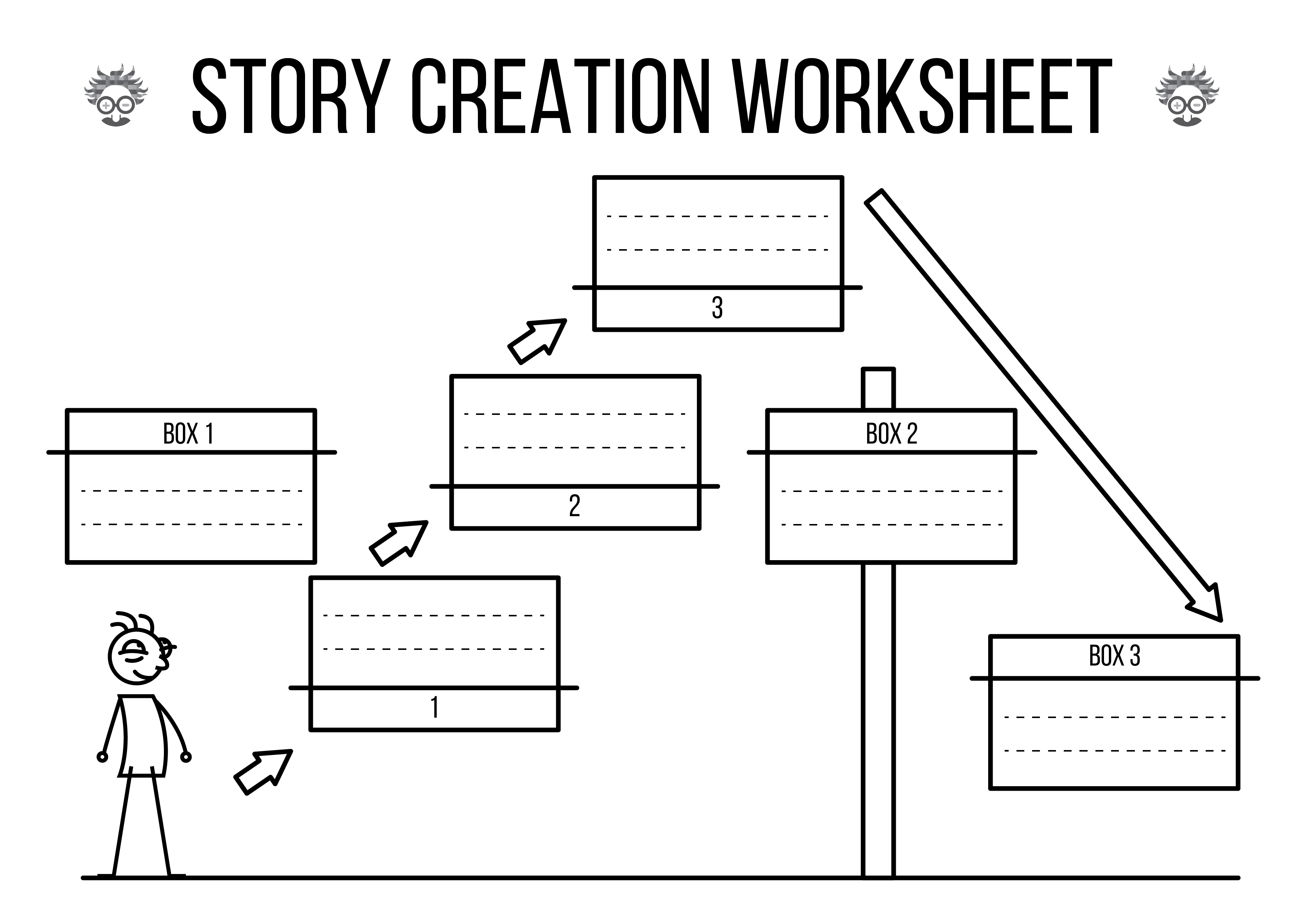 Some people learn a lot better when they reinforce the lessons you're sharing. Create a downloadable worksheet so they can improve their skills and memorise everything!. If you need to see an example check out our Customer Avatar Worksheet or our Storytelling For Marketers Content Builder.
Template
What would your audience like to have ready-made?
A template can be as simple as a spreadsheet or design, but it doesn't have to be a physical template. Explaining the steps of a transferrable strategy can also be considered a template too!
Report
Putting together an original piece of research and reporting on it is a great way to gain links, increase exposure and position yourself as an industry expert. What could you study, that would make waves in your industry?
Quiz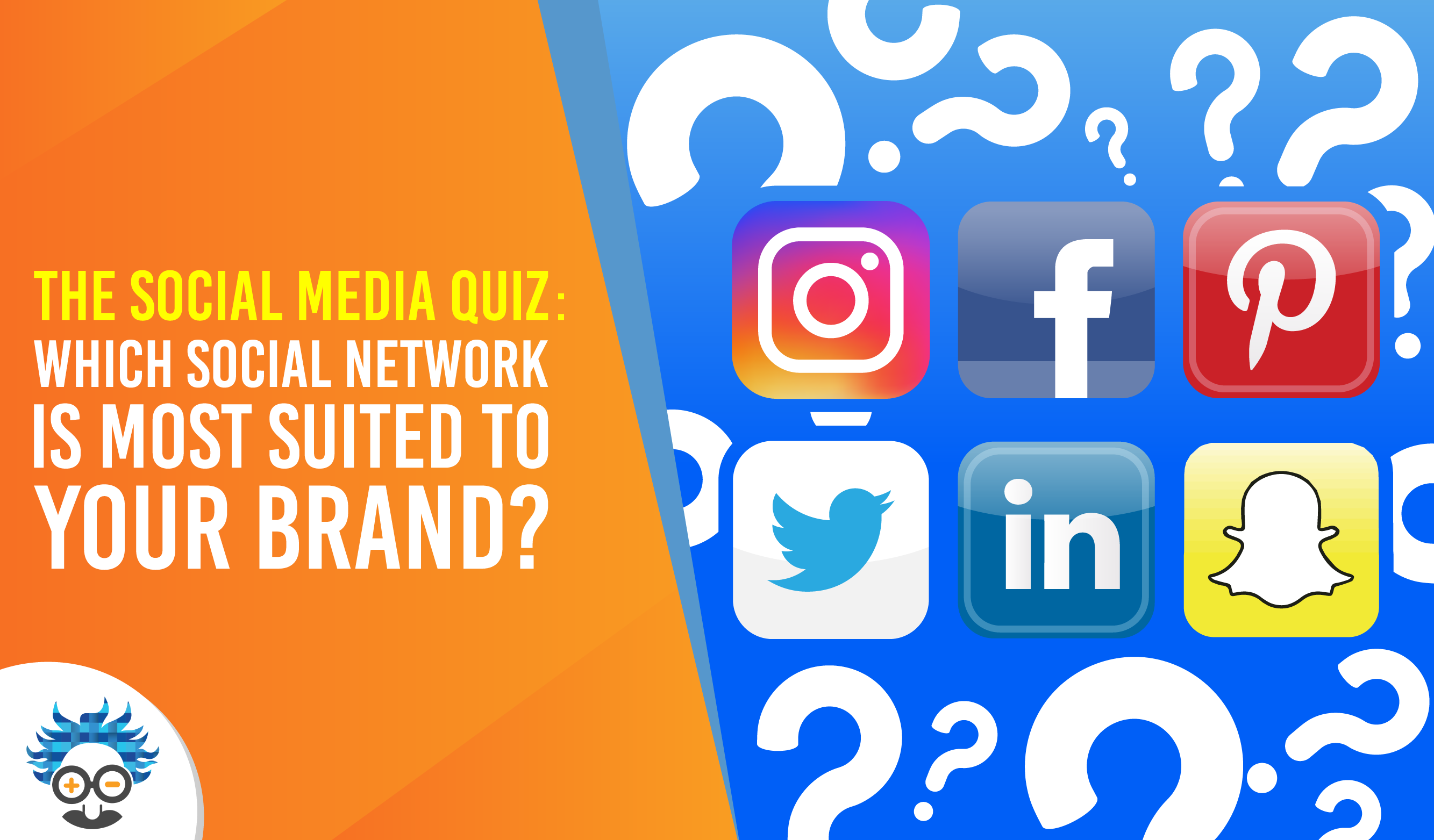 Our record day for visitors is during a day when we launched a quiz, and there's no surprise, they're interesting, engaging and entertaining, and users absolutely love them.
Creating interactive content like a quiz is a forward-thinking approach to marketing, but your brand's content marketing strategy won't be able to survive just by doing that (unless you specialise in making quizzes). Feed these into your content calendars every so often to give your traffic stats a leg-up to the next level.
Different Types of Content Marketing: Visual
Images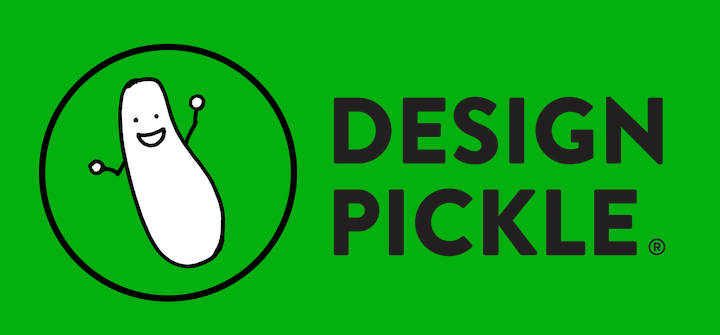 Images catch the eye and gain tons of attention (when they're done right).
They won't keep users fixed on your content for long, so it's not worth devoting entire pages to them. Sprinkle them through your content (with keywords in your alt-tag fields) and use them to boost awareness on your social media channels. Always make sure you insert your brand logo! If your design skills are strong use a FREE platform like Canva, if not, sign up to a service like Design Pickle, they produce unlimited designs for a fixed monthly subscription price.
Infographic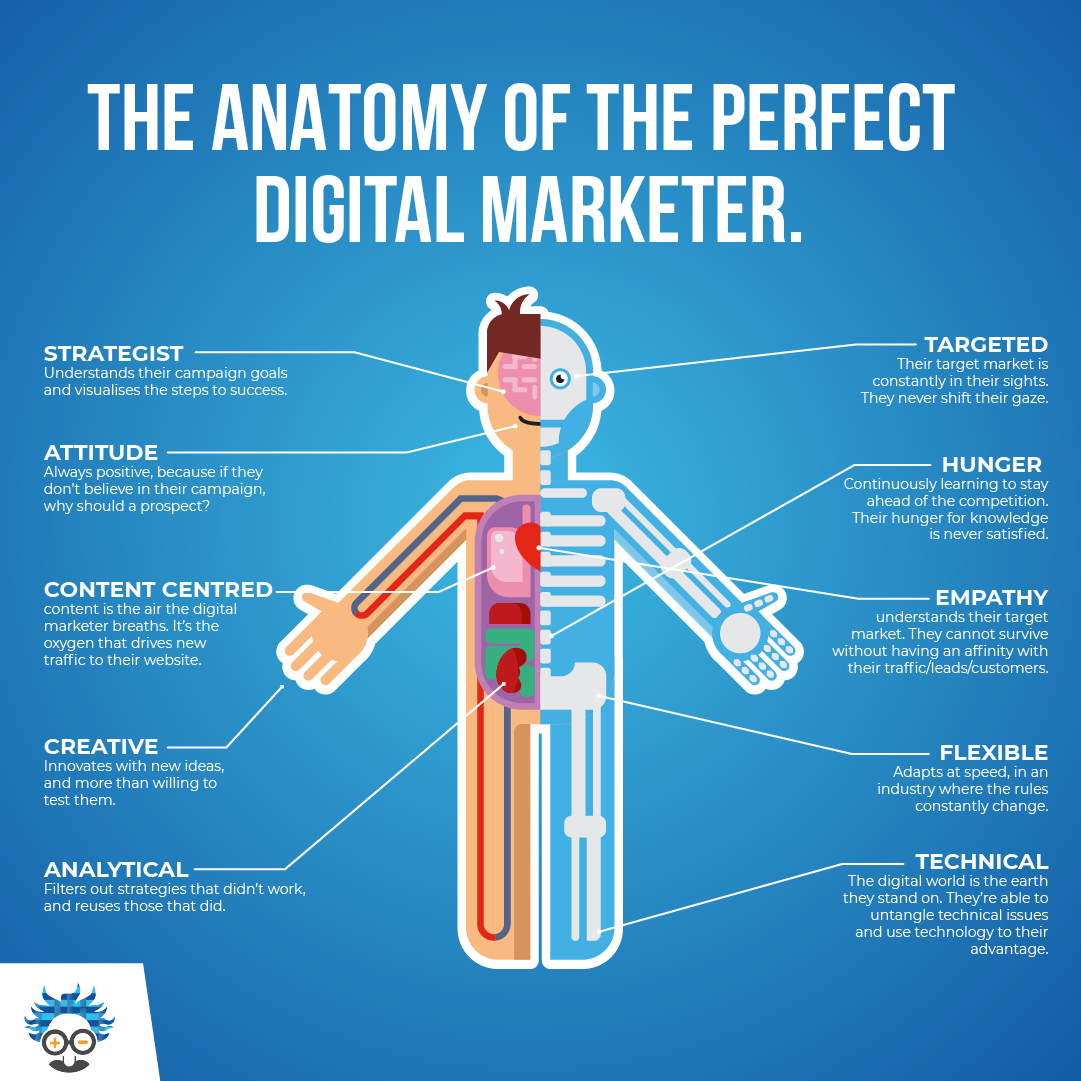 These are visual representations of research, stats or data, and they're really popular. A good design can make the most boring of stats look interesting and sharable.
Infographics are usually formatted long and thin, which makes them primed for Pinterest. (Pinterest is one of the most popular social networks, with over 730 Million visits each month, Aug. 2018)
Photos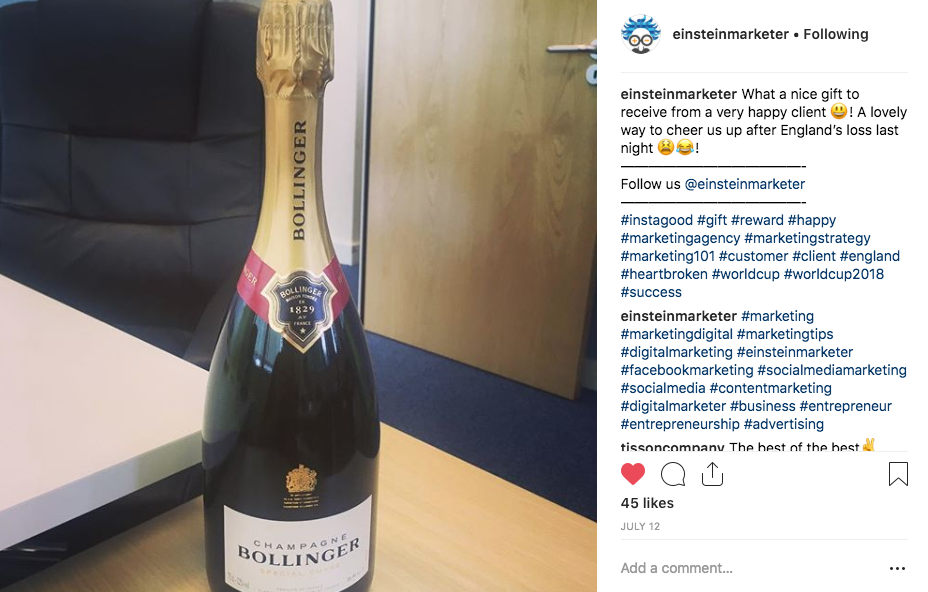 That's right, real-life photos of real life people and things! Use photos as visual representations of stories, or capture some behind-the-scenes images for your followers.
Slideshow
Ever since the dawn of Microsoft PowerPoint, people have been learning from digital slideshows…
…and many people still want to! The popularity of SlideShare.net proves it (approx. 165 Million visits each month). Why not create a slideshow on your site and share it on slideshare?
Polls

Most people might consider a poll to be a written form of content, but I disagree. An eye-catching bar chart stands out and always draws attention…
…why not create a simple one-question poll for your audience on Facebook or Twitter?
Mind map
This takes me back to school, back then we called them Brain Storms. Remember them? Maybe I'm too old (or young).
Mind maps are visual interpretations of your thoughts on a particular subject. Get creative with your next piece of content, and see what your audience makes of it.
Visual Instructions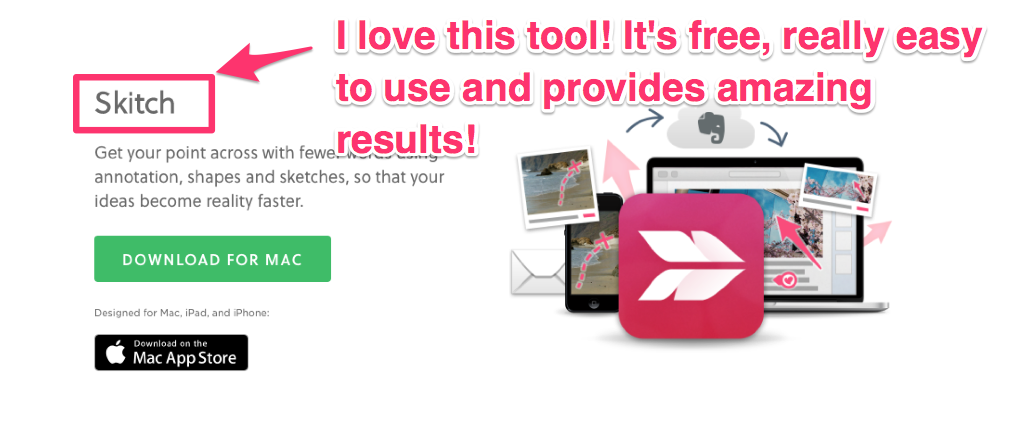 I use these all the time. Some people are visual learners and they require clear instructional images so they can understand and remember the biggest takeaways.
My favourite form of visual instructions are annotated screenshots (Einstein Marketer's regular audience will know what I mean!). I use a FREE TOOL called Skitch, find it online or in your app store. It'll transform your content!
Quotes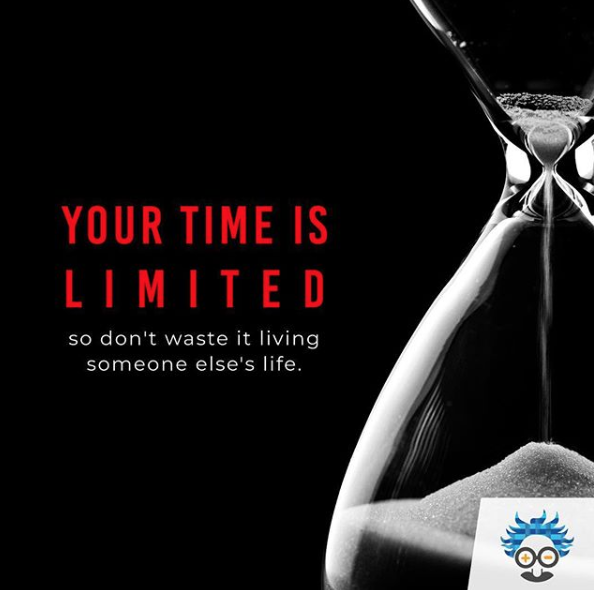 Quotes might have come under written content (in the previous category), but they can also make up a huge part of your visual strategy.
When you need to bulk up your visual posts (particularly on Instagram), find an inspirational or motivational quote, place it on a relevant background, and bob's-your uncle, you've got an awesome piece of visual content.
Memes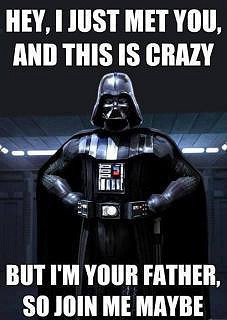 A meme is a photo or image published with humorous text attached. These are popular with audiences of all ages and backgrounds, provided the topic is relevant.
They're easy to make, often go viral and can be stomach-achingly funny.
Use memes in your social media strategy to entertain your audience.
GIFs
Somewhere in the grey area between videos and images, an unknown explorer discovered GIF's. Literally meaning graphics interchange format, these short silent videos are commonly used to express opinion and emotion.
Pick a GIF from a huge online library or create your own on GIPHY.
Screenshot

Similar to the visual instructions point a few above, screenshots are a way of explaining ideas to your audience…
…but more than that, they're a great form of social proof. They can display information from inside accounts and share metrics and stats that would be otherwise unobtainable to your followers.
Different Types of Content Marketing: Video
Vlog
Delete the 'B' and replace it with a 'V'.
Vlog's are all the rage and are continuing to grow in popularity.  Show your story, use your camera as a diary, share a new life lesson every day…
…the possibilities are endless.
And with the advancement in smartphone cameras, there's no need for expensive equipment. If you're reading this post, you can vlog! No excuses!
Interview
If you can convince an authority in your industry to get in front of the camera, then do it!
You don't even need to travel, set up a live video link on Skype, or via your webcam.
And make sure you ask the questions that the audience want answered!
Webinar
The perfect way to take a live (or recorded) event to a bigger audience, is via webinar.
Webinar's should hold tons of value for your audience, and allow them to interact with you as you go!
Tutorial
Much like the 'how-to' written guide and 'visual instructions', the tutorial video is a step up in dedication to your audience.
Creating a tutorial video for your audience is the perfect way to explain how to use your product, solve problems and demonstrate all your value.
Review
Video reviews are growing in popularity. People trust them more than the standard written reviews.
Splice a collection of customer reviews together, or create your own about something relevant to your brand.
Testimonial
Testimonial videos are amazing. They convince and convert and show your product in the best possible light.
If you aren't receiving any organically, ask your best customers to create some for you. They will make all the difference to prospects who are on the fence.
Animation
An often forgotten video form, animated videos can be used in a variety of ways, but they're particularly powerful educational tools. A great example of this are Whiteboard animations.
Animated videos are like moving, talking versions of your visual instructions and they aren't as expensive as people think. Try a service like Fiverr.com to find a cheap animator.
Behind-the-scenes
People love to see what happens on the 'inside'. It demonstrates transparency, clearly defines your culture and introduces your staff to customers and prospects.
If you aren't brave enough to share your behind-the-scenes footage, there's probably a problem somewhere…
…or you're afraid! Break the chains and get involved with one of the simplest video content types.
Live Stream
What are you doing right now? Would an audience watch a live stream of it?
Hopefully you're intently reading through this list with your eyes wide and your mouth drooling, so maybe not now…
…but maybe there's something of interest happening later. Stream it live on social media to keep your audience engaged.
Product Demonstration
This one's pretty simple, get in front of the camera and demonstrate how your product works!
Screen Recording
As much as I love visual instructions, I equally love screen recorded instructions. I use the LOOM Chrome plugin, it's Free, comes with a variety of recording options (browser only, webcam in corner, entire page, webcam only, etc.) and I'm sure it's going to grow into an absolute must-have for all businesses and marketers.
Keep your eyes peeled to our blog for more screen recorded guides coming your way soon.
Different Types of Content Marketing: Audio
Podcast

If you'd have asked a roomful of people what a podcast was 5 years ago, hardly anybody would've known…
…but ask them today, and you'll probably find that the majority of people listen to them!
I love podcasts, they're an amazing way to consume content whilst on-the-move (particularly driving or at the gym).
Check out my Top 5 Marketing Podcasts.
Audio Blog Post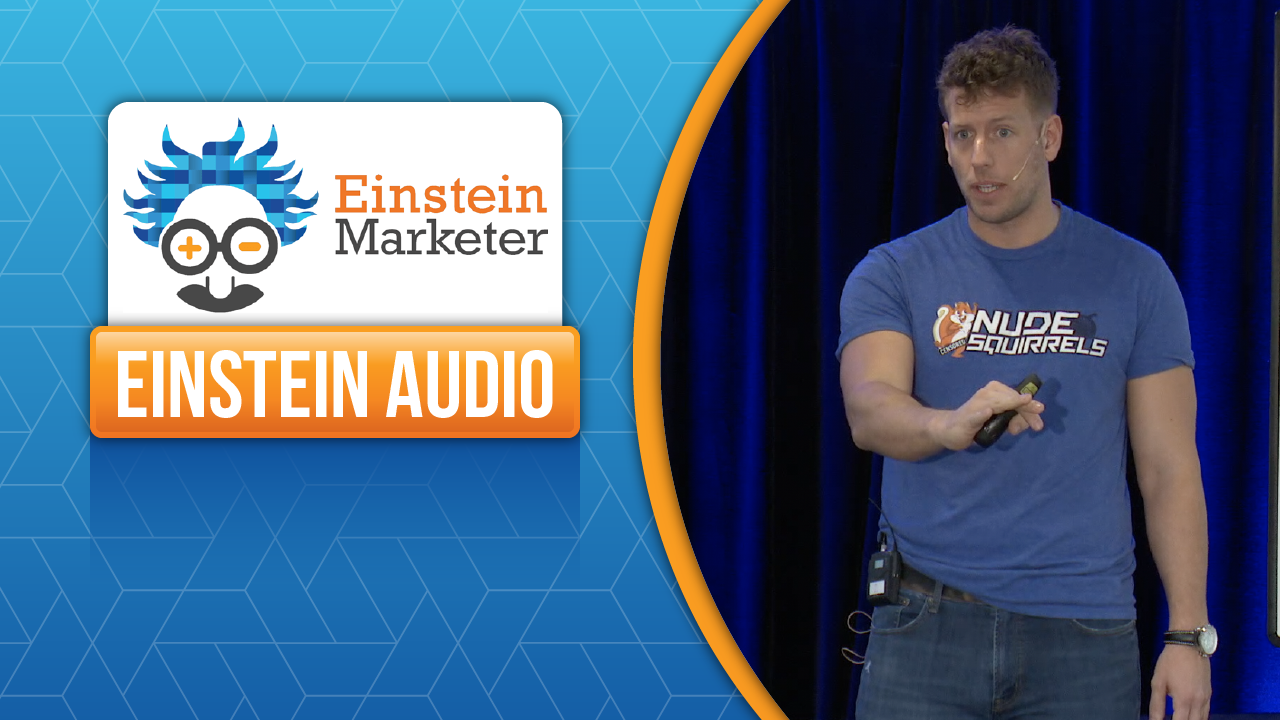 Remember that massive written category? Go through everything you've written and record it!
We read as many blog's as possible and then attach the media file in at the top of the appropriate page. I use the mb.miniAudioPlayer plugin for WordPress. It seamlessly fits into 99% of themes. Check it out at the top of 3 Big Mistakes (You're Making) That Are KILLING Your Organic Reach on Facebook.
Interview
Again, the interview is a super-valuable form of content and one that can easily be transferred into audio format. Find a valued person in your niche and ask them the questions that everyone wants to hear, but preferably, not the same as everybody else asks them!
If you've got a video interview, why not cut the audio from the file and publish it for a separate audience?
Audio Book
Another audio content type that's become so popular in recent years that a plethora of different companies have sprung up, specialising in it.
Audio Books allow people to learn while on the move. If you've written a book (or e-book), record an audio version and publish it!
Conclusion
 If you still haven't got any ideas after reading all that, leave this page open, take a five minute break, scroll randomly through this page, stop on something…
…and create it!
And make sure you check back to this page, these original 52 different types of content marketing will become more!
If you've got any ideas for our list of different types of content marketing, leave a comment or send us a message! We'll add your contribution to the list!
Josh is an award winning content marketer and the Director of Content at Einstein Marketer, previously working as a content manager, freelance copywriter and marketer. He writes, edits, proofs and strategises content for Einstein Marketer's agency and their clients, sharing the most successful tactics and strategies with his lovely audience. He hates writing in the third person, follow him on the social links (above) so he can get back to writing as himself.