When brands brainstorm ways to improve customer service, building a community might not seem like the most obvious strategy.
It's not even the second thing on a brand's customer service annual strategic plan. 
And therein lies its potential. 
Brand communities are slowly being tapped into by many major brands as an essential piece to their customer service machine.  
If you look deeper – community management provides insight into customer needs, expectations, desires, and it can tremendously enhance your approach to customer support. 
In fact, a recent study by Nextiva revealed that 67% of customers prefer to use a self-service touchpoint like brand communities, rather than speaking with a customer service representative. 
In this post, I will talk about how community platforms can help supercharge your customer service and why communities are more important than ever. 
Why Customer Service Matters
Your customers are the lifeblood of your entire operation and they are empowered more than ever in this digital age, so your customer service and support offerings need to be impeccable to ensure strong brand loyalty and increase customer retention. 
If you are in any doubt about its significance, sample this ➡️ Companies that focus on their customers are 60% more profitable than companies that don't.
Seamless customer service and support arm of your operation lead to highly engaged, satisfied, and happy customers. 
And a happy customer means 💰 for the company's bottom line.  
Why Communities and Customer Service Need to Be Friends
If you are wondering why brand communities and customer service go hand in hand in building a loyal customer base – you are not alone in this.  
(Source)
This Venn diagram helps put things in perspective. 👆🏽
There are plenty of reasons to support this idea and I'll list out the topmost below. 
Active brand communities can: 
Help reduce both voluntary and involuntary types of customer churn rate. By focusing on improving customer experience across a variety of digital touch-points, companies can achieve a negative churn rate.
Boost customer loyalty by providing a platform for them to share their views. This is an excellent way to gather context-rich data and insight into customer experience and help businesses deliver increasingly personalised products.
Help humanise customer engagement. By reaching customers where they are, you can own the conversation around your product offerings.
"All of this sounds amazing. Now how do we go about putting them into practice, Mark?" 
Luckily for you, I have created a 5-step plan to help you kickstart it: –
5 Ways to Leverage Communities to Supercharge Customer Service
Step 1: Assess Customer Needs
You will need to address how a community supports the long-term needs of your customers before you assign any responsibilities to a community manager or select a community platform to steer your resources on. 
What are they looking for? Are they looking for a certain kind of content? Are they looking for platforms where they can share their views, support the product, or provide feedback? 
Investing time in social listening and learning about the needs of your demographic of choice will help you create a community that both – the brand and customers – find valuable. 
Once you have identified the needs of your audience, the next thing is to meet them where they engage with your brand. If it's Facebook, then create a Facebook Group to capture your existing audience. 
There are numerous social media management tools to help you get started with community management on various platforms.
Known for their cost-effectiveness and exceptional customer support, these tools will elevate your brand's social media game by several notches.
Step 2: Transform Support into Conversation
Capture and turn your existing online forums or Facebook Groups into a support lifeline.
Eventually, the much valuable context-rich data will help you glean insights about users' experiences and provide a clearer understanding of your business. 
Community Members also act as brand advocates which help drive customer referrals and user-generated content customers can rely on. 
Starbucks is an excellent example of this. It has utilised user-generated content to its full potential by reposting it some of the best tagged stories on their brand social media profiles. 
(Source)
Community members are an extension of your customer support arm. Thank them! Shine a spotlight on those members by mentioning them as MVPs on your brand's Instagram stories. 
Once the community starts expanding, more and more customers will trust and rely on it for solutions and fixes.
Another way of engaging community members is by starting topics and letting members take it forward. Amplify it with detailed tutorials and podcasts.
These tactics energise your brand and boost brand image. 
Step 3: Social Proof
Customers these days can do a simple and quick Google search to find your competitors in less than a second.
Social proof will help guide them along the funnel to the consideration stage. It's important for businesses because more people are wary of who they do their business with. 
Of those who do inquire about your business, 63% won't convert for at least 3 months. Beyond an efficient team and various CRM tools in place, communities can help convert new leads by building social proof. 
When satisfied community members actively participate in discussions, contribute to topics by answering questions, leave product reviews, and recommendations, then new customers will look at it as social proof.  
Farzad Rashidi at Respona offers a 6-step outreach guide to help generate credible product reviews and achieve other outreach goals.     
Step 4: Set Goals and Develop a Measurement Plan
Using social media for community management without a KPI measurement plan in place is like deep-sea diving without an oxygen tank in tow.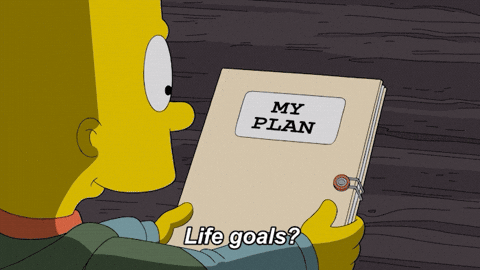 A well-balanced KPI measurement plan that ties into all your objectives will give your team a tangible goal to work towards. Wondering which ones to track for sure?
Masooma Mennon at ContentStudio.io has an incredibly useful blog on social media KPIs needed to measure success.
Step 5: Build Peer to Peer Support Network 
Active contributing members of your community make your support team's work a lot easier. They won't even have to lose a drop of sweat!
A peer-to-peer support network connects your customers who can help each other by answering questions about your products and solving issues. 
Monday.com has a bustling community of users who share best practices of use cases of the project management software and help each other troubleshoot issues. 
Conclusion: Foster a Community-first Culture 
Building a community is a customer service mindset. Along with ensuring brand loyalty and helping nurture long-lasting relationships, it gives your brand identity a huge boost. 
TL;DR? 
Well ICYMI, (I know you are going there, "Enough Millennial slang for the day, Mark!"), here's a quick summary of how communities can help supercharge customer service for your brand: –
Increases understanding of your brand's demographic by providing context-rich ways to gather data and insights.

Enhances relationships by strengthening customer trust in your brand.

Functions as social proof and peer-to-peer support network for the customer service your brand provides.

Increases online share-of-voice (SOV) by fuelling discussions around your brand and encouraging recommendations.  
If your brand has an active community, tell us how it has helped enhance your customer service in the comments below!
Want more marketing advice, strategies and tactics? Check out one of our most popular marketing guides: 
Mark Quadros is a SaaS writer and marketer that helps SaaS brands create and distribute rad content. On the personal front, Mark is a digital Nomad who's been traveling the world since 2018