Instagram has become more than just a platform to share social photos with friends and family.
It has become a crucial social network for digital marketers, business and brands online. 
Social media marketing has branched out from the regular Facebook marketing model onto other platforms (including Instagram). Undoubtedly, this social media platform is amazingly attractive because of its visual element and if used correctly, can captivate large, targeted audiences…
…but how can you use Instagram to boost brand awareness?
Here are some of my best tips to boost brand awareness on Instagram:
Post at the Right Time
To reach the maximum amount of your target audience, you need to know when to post (and when not to).
If you post when people are busy, other posts (that are uploaded after yours) will push yours further down the audience's feed. The chances of them ever seeing it will be limited because most don't view their entire feed.
To determine the perfect posting time on social media, especially Instagram, you need to identify your target audience's daily patterns. When are they usually active on social media? Do they commute to work every day?
Those questions can help you determine the best time to post.
Generally, when people are commuting, they will use their mobile phones to check their social media feeds. Assuming that most people work 9 to 5, you can start posting around the time most of them start commuting from home using a bus or subway.
Alternatively, to avoid cracking your head trying to figure out when to post, you can use tools dedicated to identifying the best times to post (including Instagram's own analytics data for business accounts).
User-Generated Content
User-Generated Content (UGC) is an uncommon digital marketing method that is underrated by a lot of companies.
UGC can help businesses reach the hearts of the target audience because it can serve the purpose of a review that can influence purchase decisions. Many online shoppers depend on UGC to make their purchase decisions.
To encourage prospects to make the right decision, share all UGC posts created by existing clients to your page. Social media followers will feel honoured when you mention them in a post and that will improve the relationship you have.
Alternatively, you can also share the testimonials customers leave on your website on Instagram. When customers make purchases on the site you are promoting, you can offer them a certain discount if they share their experience with the brand.
As a result, you can expect more UGC posts that can be used to market the products or services being offered. The power of this form of content is immense, so don't leave it out in your Instagram marketing strategy.
Focus on the Content You Create and Use
There are different types of content for marketing that you can use for your Instagram marketing strategy. Especially as it's a visual platform, you can use images, videos, and GIFs that will engage and appeal to potential customers.
Whatever media you use to market products on social media, you have to make it aesthetically appealing. You can show products in action by sharing pictures of clients using them.
https://www.instagram.com/p/B96-0OcpWGu/?utm_source=ig_web_copy_link
For example, if you are promoting a swimwear brand, pictures of models wearing them at the beach can suffice.
Try not to make the content you use a hard-selling tool, rather focus on the products themselves and the experience they provide.
Don't forget to make your post the perfect size for Instagram to seem more professional and to avoid off cut images.
Also, ensure the quality of the videos after resizing them by going through them before instantaneously sharing it.
Use All Available Tools
There are various Instagram tools available for businesses related to Instagram marketing and they can help elevate your marketing strategy.
For example, analytical tools let you know how many people your post reaches and how many engaged with it. Other tools gather data for you and then help with recommendations to improve the strategy you're implementing based on consumer preferences.
Those recommendations and insights can help you make more educated decisions on your Instagram marketing strategy. Remember, the more you know about the targeted audience, the more you can improve to be a brand they like and give priority.
Another in-built tool that helps improve the content you post is the image editing feature that you can use to the brand's advantage.
For example, you can lighten the images you use or darken them according to what you believe will work best.
Wisely Use Hashtags
Apart from visual content, Instagram also allows written content through captions of pictures, videos and GIFs.
You can use the captions as a way to improve the exposure of the posts you upload by including Instagram hashtags. They are a unique way to boost the exposure of a brand on Instagram and also engage customers easier.
These links that interconnect relative posts can help customers find product offers easier when they would like to get them.
Although that is true, some abuse hashtags by including way too many that aren't even relevant to the content they post.
There are tools that identify the most trending hashtags, in that list, find ones that are most relevant to the brand you are managing.
Create a Posting Schedule
Posting regularly is very important to keep customers engaged and build a strong social media presence. It helps your Instagram page be more consistent and keeps the brand before the eyes of potential customers.
Jake Gardner, a content manager at Assignment Geek, explains:
'There is no rule on how many times you should post daily or weekly but don't let it become too sparingly. The minimum recommendation for Instagram posts is once daily.'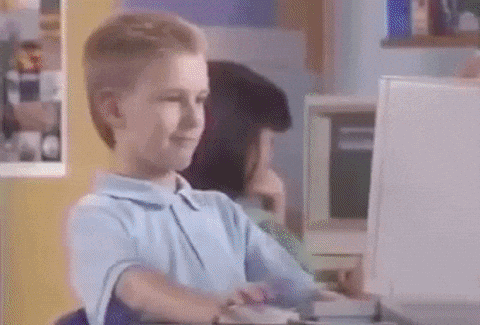 Some businesses are really busy and short-staffed, which makes it impossible for them to create content and post it daily.
Those businesses can designate one or two days in a week to create the content they will post as it unfolds. They can create a posting schedule and use social media posting tools to automate the process.
Do Not Neglect Using Stories
The Instagram feature, called stories, can be used to the advantage of businesses. Stories are very popular and almost everyone is using them when posting how their day went or other images and videos they would like to share.
Social media brands have started using this feature and have found great success in using it.
Instagram Stories can help you reach more people in your targeted audience, adding a personal touch to the brand and boosting the overall engagement of potential customers.
https://www.instagram.com/p/B9xB2I9gOLh/?utm_source=ig_web_copy_link
You can post images and videos and include captions and tags on top of them. It also has a reply feature, so customers can reach out to you if there are any product offers or discounts posted on your story.
Stories can also be used to create engaging slide shows for potential customers to prompt them to make a purchase. What makes stories very effective is that stories remain at the top of the audience's feed. The posts you make on stories won't be buried under a lot of posts that come after yours.
Separate Your Personal Account With the One You Use For Business
The biggest mistake you can make is mixing up business and pleasure on Instagram by using one account for both personal and professional purposes.
It is very important for you to create an exclusively separate Instagram account that won't have anything to do with your personal life. Remember that you are promoting your brand and not how you spend holidays and the daily activities you are engaged in.
All of these things are irrelevant to brand promotion and won't close you any sales but instead, they can drive away potential customers. Be very particular about the posts you include in your business account.
In the profile photo section, include a picture that you are using across all social media platforms to be easily recognisable. Use the same name used on other social media handles that should be the business' name to create consistency.
Include An Interesting Bio
One of the first things the audience recognises when they open your page is the bio. Therefore, it is very important that you ensure that this part of the profile is catchy and interesting to potential customers.
Outline the value that will be added by the posts you will make on their feeds and give a brief description of what the business does.
Avoid using a tone that will identify you as someone who is posing as a salesman for the brand you are promoting.
Be engaging, friendly and neutral.
If you are running a hashtag campaign, you can include the hashtag to familiarise your audience with it.
Create Instagram Contests
Instagram contests are a very efficient way to reach a larger audience and engage your followers. Companies do this all the time and they tend to have a great turnout.
The first step to creating a contest is to decide on what you will give away as the prize.
Whatever you choose, ensure that it is appealing to potential customers. The catch of the contest could be asking customers to share your page or a certain post on the audience's timeline.
Post images of the prize to entice customers further and create a sense of urgency by setting a cutoff date for that contest. Once the winner has been drawn, post them and their prize congratulating them.
The Bottom Line
Running an Instagram campaign can be very rewarding to brand managers because it can exponentially increase the engagement of customers.
The most important points to remember are separating the account you use for personal purposes with the professional one.
Create consistency by posting regularly and having the same profile picture and name across all social media platforms to be more recognisable.
Ensure that the content you create and use is high-quality and doesn't appear unprofessional by being cropped badly or having a low resolution.
Also, use all the tools you have at your disposal to boost exposure using this social media channel.
Want more marketing tips, advice and strategies? Check out one of most popular articles: 
Tobias Foster is a professional writer and editor with more than 5 years' work experience in the industry. He is currently working for an online writing service that provides assignment writing help and resume help to students. He has a wealth of knowledge in that field and aspires to make it at the top in the coming few years.