It's been a tough year for local businesses.
The covid-19 pandemic and the legal restrictions that have come alongside it, has forced many local businesses to close their doors.
On top of that, small local businesses have plenty to compete with:
Their competitors are (often) national or international chains, who can afford to run huge marketing campaigns and slash their prices at the drop of a hat.
They have to out-manoeuvre other local businesses, competing for the same slice of pie (left-over from the national brands).
And they have to compete against online businesses with fewer overheads, and a plethora of digital marketing tactics designed to convert in the click of a few buttons.
If any of these morale-crushing threats sound familiar (or you're representing somebody who feels this pain), stick around, because I'm just about to tilt the balance back in your favour.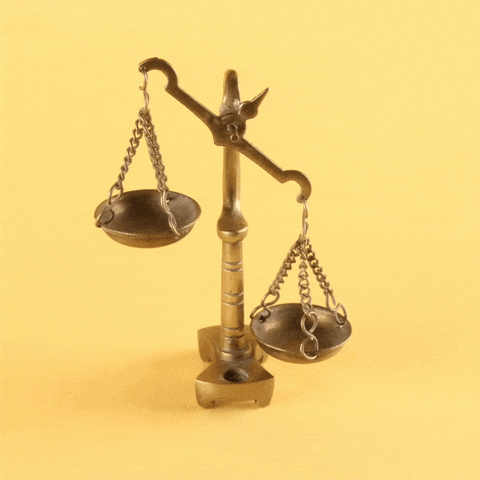 As an agency, we've helped many brick and mortar businesses grow their digital presence, increase awareness within the local community and ultimately, get more customers through the door…
…but after studying the guides in Einstein Marketer's blog, I noticed something: I haven't written any advertising guides for local businesses!
That's about to change.
If you're the proud owner of a local store, restaurant, salon, bar, local service based business, or anything else that depends on customers physically entering your place of business, this is the place to be.
In this article, I'm going to walk you through a Facebook ads campaign for local businesses that works, so you can get your business back off the ground again.
It's time to put the pain of lockdown behind you, and start looking to the future of your business.
Marketing a Local Business
The second you sign on the dotted line and take-over or start-up a business, you instantly become a marketer.
I know it wasn't what you signed up for, but (for your business to succeed) you have to take the plunge into the deep, dark world of marketing.
For many of you, this will have resulted in confusion, costly-errors and time-consuming mistakes.
Why?
Too many options and not enough refinement.
We've had local businesses approach us who have tried Facebook ads, Banner ads, Twitter ads, YouTube ads, local newspaper segments, radio adverts, sponsored magazine articles, coupons, vouchers, posters, content…
…you name it, they've tried it.
Their failures have not been for lack of effort, it's been their lack of expertise.
Facebook Advertising for Local Businesses
Unfortunately, nobody has invented a magical 'CLICK HERE TO BE TRANSPORTED TO MY LOCAL BUSINESS' button, and this is why so many brick and mortar businesses are reluctant to spend money on digital marketing.
Instead, local businesses throw cash at strategies designed to hook passers-by into their physical location. This works sometimes, but it's becoming increasingly difficult to convince people (who spend more and more time on the internet) to veer from their destination. This is because the seed has already been planted online.
Digital advertising is one of the best ways to influence offline decisions, and of them all, arguably Facebook will give you the most bang for your buck.
The world's most popular social network (with over 2.7 Billion Monthly Active Users) offers cheap, targeted and engaging advertising placements for local businesses…
…and it gives you the chance to plant the seed and adjust your target customer's destination, before they've even left the house.
Facebook Advertising Aims for Local Businesses
Every business owner wants to make money, that means more paying customers through the door…
…but a Facebook advertising campaign that purely focusses on this aim is far too broad.
In order for your ads to be a success, you need to segment this over-arching target into two aims:
Brand awareness
You need to make more of the right people (your local, target market) aware of your business. So, the next time they require a business that provides your product/service, you are the first to mind (planting the seed).
Social Proof
Social proof will make your business appear proven, trusted and popular within the community. And, encourage an online community to share via digital word-of-mouth (e.g. a Facebook share to a friend).
This will create a buzz around your business and make you look like the place to be (in your locality).
These two factors might sound distant or complex, but stick with me, the Facebook ad campaign I'm about to show you will achieve both at a tiny price.
Facebook Ad Campaign for Local Businesses: The Campaign
Before we dive into the nitty-gritty and I walk you through absolutely everything, I need to make something clear…
…this campaign is a local business builder. It's not a quick-fix and it doesn't include free giveaways, coupons or competitions.
(Those are all great Facebook ad tactics that you can layer over this Facebook ad strategy when the time is right)
This tactic is a business grower. It won't fill an empty shop overnight, but it will boost the number of people through your door and give you the opportunity to make these new customers, repeat customers.
If this all sounds good and you don't want to constantly hand-out giveaways and coupons, prepare yourself for the first step…
…setting up Facebook Business Manager.
I'm sure that many of you will have already been through this process, so I'm not going to explain how to do that here. But, I have already written a 5 step guide to setting up Business Manager.
If you haven't got an account already, get over to Facebook Business Manager: 5 Simple Steps to Create an Account.
When you're ready, come back to this post and join everyone else.
BTW: It's FREE to get an account. You've got nothing to lose!
Setting Up Facebook Ad For Local Targeting
Now that everyone is set-up with Facebook Business Manager, let's head over to 'Ads Manager'.
When you've found your way to 'Ads Manager', click on 'Create' and we'll get to work:
From here, you'll be faced with creating your Campaign, Ad set and Ad.
Don't sweat it, I'm going to hold your hand through the entire process and make sure you don't make any mistakes.
Let's start with the Campaign Objective, this is the first screen you'll land on after hitting the 'Create' button.
Facebook Ad Campaign Objective For Local Targeting
The campaign objective is the bedrock of your ads. Get it wrong and your ads will fall flat on their face.
If you're just starting out, you'd probably be tempted to choose 'Brand Awareness', 'Traffic', 'Video Views' or 'Store Visits'.
They all sound like they'd match our marketing aims, right?
Choosing one of these objectives is a commonly made mistake and something I really advise you to avoid, particularly if you're just starting out.
Instead, I'd like you to choose Engagement (under the Auction Tab).
Scroll down to the bottom of the page and select 'Post Engagement' and name your campaign (to save confusion later), e.g. Einstein Marketer- Engagement 1
When you select this campaign objective, Facebook automatically targets people who have a history of high-engagement, including liking, sharing and commenting on posts.
This may not sound like the store visit you crave, but it's the first step in planting the seed.
Remember our two aims?
Brand Awareness
Social Proof
An engagement campaign shows your ads to people for a super-low cost and targets people who are more likely to share, comment and like.

This effectively achieves both Brand Awareness and Social Proof, and guarantees (I know this from experience) an increase in customers through your door.
Why?
First of all, your business is seen by more people and the ad gives you an amazing opportunity to showcase yourself, but more importantly:
When people share it with their own audience, your ad isn't an ad anymore, it's a recommendation.
Click To Tweet
This is the lifeblood of local businesses. So, forget the Store Visits or Brand Awareness Campaign, go for Engagement.
Imagine you're scrolling through Facebook and an ad appears in your newsfeed for a local business, are you more likely to have an interest (in visiting the location) if it's had:
5 likes, 0 shares and 2 comments
Or
189 likes, 23 shares and 30 comments
This is social proof and it makes your business seem like the place to be!
And then imagine that you're scrolling through Facebook and one of your friends (who is an engaged Facebook user) has shared your ad with their Friends (increasing its reach and your brand awareness), or better still, with you alone.
This is how your local business can win its space in the digital marketplace, and the reason you should leave an engagement campaign running (until it has saturated your audience).
If you'd like to learn more, check out our Facebook Ad Campaign Objectives Guide (it's the most in-depth and honest guide you'll find anywhere!).
Facebook Ad Set For Local Targeting
When you've completed the Campaign Objective, you'll move onto the 'Ad Set' section, beginning with 'Audience'.
Audience will vary from business to business, depending on your location, industry and niche, but there are a few rules YOU MUST stick to.
First of all, you need to target an Audience in your locality. You can do this by narrowing your location to people who live nearby.
When you do this, make sure you keep a close eye on your 'Audience Size' (on the right-hand side).
Businesses that are located in smaller towns and have broad appeal (e.g. restaurants, bars, stores) probably won't need to narrow their audience by interests or demographics.
The audience can be targeted even further by reducing the radius of your location…
…or by demographic and interest based targeting.
If your target market is predominantly male or female, select the appropriate option and check your audience size.
BTW: if your audience size falls below 10,000, it's probably too small! Try to stay above this figure!
Those of you who still have large audiences (1,000,000+) should use the 'Detailed Targeting' section to narrow their audience further.
As an example, we ran a campaign like this for a friend who owns a restaurant. Their audience size was 47,000 (they're based in a small-ish town) and this audience size was more than enough to keep them fully booked for its duration!
Begin with broad/general interests and chunk down until you hit an appropriate audience size. At this stage, it's crucial that you know your audience. The better you understand their interests, the more chance you are of being successful…
…but remember, as much as you'd like to be super-specific, you're trying to increase Brand Awareness. Don't allow your audience to get too small!
When your audience is at its optimum size (this varies depending on location, industry and niche), scroll down to 'Placements' and 'Budget & schedule'.
Leave the 'Automatic Placements' tab selected for this campaign.
It will help keep your ad's reach at its maximum (for Brand Awareness) and optimise your budget so it spends more in its most successful placements.
Your budget depends on the finance you have available for marketing, but I strongly recommend you spend no less than £5 per day on this campaign, and make sure you have 'Daily Budget' selected (in the dropdown menu).
Setting your budget like this will ensure that the campaign keeps running without an end date.
BTW: You can manually end a Facebook campaign whenever you want!
The higher your budget, the more people will see your ads, but even if you have a lot to spend on marketing, it's best to test this campaign on a small budget (no more than £50 per day) to start with. If it works, scale it up.
Facebook Ad Design and Copy For Local Targeting
When you reach this stage, most of the (perceived) complicated stuff is complete and it's time to set up your actual ad.
Start this section by ensuring that the 'Identity' of your Facebook page is correct. E.g. if I was running an ad for an Einstein Marketer product/service, I'd have Einstein Marketer's Facebook page selected here. Do the same for Instagram (if you have one).
You'll then need to scroll down to the 'Creative' section.
It's here that you'll choose the Post you'd like to run as an ad, or if you'd like to setup a new post to run as your ad's creative.
If you'd like to use an existing post as an ad, upload the post (as you normally would on Facebook) and it will appear in the 'Select Post' menu.
If you're creating a new Ad from scratch, choose the '+' button followed by the 'Photo/Video' option. From here, you will land on this menu:
Select the 'Upload photo's/video' option. As a continuous brand awareness and social proof driving ad, this is your best choice (especially if you're just starting out).
Of the two options, video is by far the most engaging, most trackable (within analytics) and almost always creates the best response. It encourages people to spend more time viewing your ad (because videos take longer to consume than images) which will massively help your brand awareness!
Creating an amazing Facebook ad video is a different topic for a different day (it's on my list!) but for now, make sure it:
Is appropriate for your target market
Accurately displays the essence of your business (are you professional? Elegant? Fun? Etc…)
Is eye-catching and engaging
Has great audio
BTW: A great local business video ad doesn't require a screenwriter, crew or award winning director! You can do it yourself!
After you have selected your photo/video, you need to write your ad copy. This is a crucial step, so don't forget it!
Write a few sentences that convey your brand message and offer. If you're a business who takes bookings, insert your Phone Number here, alongside a sentence calling viewers to act NOW before it's too late (FOMO).
You'll also notice that there is an 'Add a Button' option. For 90% of ads, it's necessary to insert a call-to-action.
If you've got an online booking platform, you could use this to drive people to your booking page…
…but, if you don't have an online booking portal, don't insert the button on THIS ad. You want users to ACT on Facebook by writing comments, sharing and liking your ad. If you insert a call-to-action your social proof will diminish (because users are acting AWAY from Facebook).
You can always create a new campaign, using this ad creative (and the engagement attached to it) to drive actions.
When you're happy and your ad's preview looks good, hit the Confirm button at the bottom of the page!
Facebook Ad Campaign for Local Businesses: Conclusion
If you own or manage a local business, you NEED to set up a campaign like this and leave it running (until the creative or audience is exhausted).
It will act as the base of all your digital marketing efforts and guarantees to drive more customers through the door.
When your skills become more advanced with Facebook advertising, you can layer different campaigns over the top of this engagement campaign (while it's still running).
The success of this campaign will rest largely on your distribution (how well you've targeted your audience, this should be easy using location targeting) and your Creative (your video).
Let your original ad run for a fortnight, analyse the results and don't be afraid to test. The budget, audience and creative can and should be optimised.
Want more marketing strategies, tactics and advice? Check out one of our most popular ever marketing guides:
Josh is the Founder of We Imagine Media, an award-winning content marketer, best selling author and creator of the www.joshbarney.blog. He creates and strategises content, sharing the most successful tactics with his lovely audience. He hates writing in the third person, follow him on the social links so he can get back to writing as himself.