So you've decided to use the power of Instagram to promote your small business?
Great!
Instagram can make a huge difference for you in sales, brand awareness, and increase your customers' loyalty. 
With more than one billion active monthly users worldwide, Instagram is definitely a perfect platform for you to reach out to potential customers and expand your brand using a new channel. 
In this article, I'm going to show you why investing your time and energy on Instagram is essential.
First, I'll tell you why you should trust Instagram to promote your small business, and then I'll show you the top ten things you can do to have success with Instagram marketing.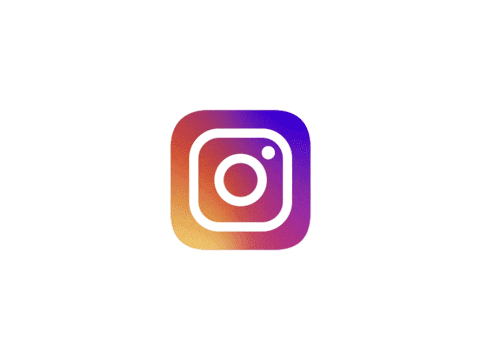 Why Should You Consider Instagram Marketing for Your Small Businesses?
Instagram is FREE: You don't have to pay a penny for the services and tools that Instagram offers to you. That's an excellent opportunity for small business owners who have a tight budget. 
Instagram is super user-friendly: Maybe that's why people of all ages and worldwide use it. 
You can analyse your Instagram activities: If you switch to the business account, you can access Instagram Insights and see how your content is working and know your audience's preference.
Instagram users tend to be voracious brand consumers: Studies showed that

80% of Instagrammers

follow at least one brand on the platform

.

Instagram is a visual platform: It's all about photos and videos on Instagram. So, it's a perfect platform to showcase your products and services and run a

social media marketing campaign

. 

Instagram is a highly engaging platform: It's good to know that Instagram has an outstanding

median engagement rate of 1.6%

. That means a single Instagram post creates an amount of engagement that is 33X higher than a tweet and 17X higher than a Facebook post. 

Instagram has in-app purchase options that make it easier for businesses to sell their product or services on this channel.
Still have doubts about promoting your small business on Instagram? I don't think so!
Let's go through the best 10 tricks that you can use to have an outstanding Instagram page for your small business…
How To Promote Your Small Business on Instagram with 10 Simple Tricks
Make sure you apply these ten tricks to your Instagram page:
1- Link Your Instagram Page to Other Social Media 
First thing first, you need to cross-promote on social media!
If you are already doing a great job on YouTube, Pinterest, Twitter, or any other platform, you need to add that social media link to the Instagram bio.
This way, you lead your visitors on Instagram to another platform that you already have. In this case, Instagram can act as a bridge.
Don't forget that you can only use one external link to your bio, and that could be even your website address:
Source: @sbagov
2- Optimise Your Display Name
Just like using keywords in the blog headings and subheading for better SEO, you need to optimise your Instagram page for better social media SEO.
When you put your business niche name in your Display Name (the part above the bio) on Instagram, you make it much easier for the Instagram search engine to pop your page up for searchers. 
Many businesses don't know about this vital trick and easily overlook it. So, you can get the advantage of this hack the most.
But, what is your keyword anyway? Look at this Instagram bio, for example: 
Source: TONL
As you can see, TONL is a company that offers stock photos. For this niche, the phrase "Photo" and "Stock Photo" are the main keywords.
So, they use them in the Display Name, which makes it much easier for searchers to find them. 
3- Use Secondary Keywords in Your Bio 
In the previous part, I told you about the main keywords and how they are essential. But now, I'm going to show you what secondary keywords are and why you should use them in your Instagram bio.
To get an idea of secondary keywords, it's better to see a real-life example:
Source: Mission.org
@themissionhq is a media company. Look at their Instagram bio and see how they used phrases like "daily newsletter," "network," "podcasts," and "creative studio." All of these phrases are secondary keywords for their company. 
Using a wide range of secondary keywords in your bio, you increase the chance of being found by your potential customers who are looking for you on the platform. 
Just remember that you only have 150 characters to write your bio AND add an external link that I mentioned earlier. So, try to be as creative as you can.
4- Use A Flash Sale 
A great way to boost your engagement on Instagram and also raise your sales is the flash sale method. So, how exactly does the flash sale method work on Instagram?
It's pretty straightforward; you share a post on Instagram about your product or services and set a short time for that offer. 
For example, Brian Giniewski is a pottery maker, and he's doing a great job marketing his works on Instagram. He sometimes uses an element of the flash sale in his captions to make the followers more excited.
Source: Brian Giniewski
If your brand sells products, you can make some limited editions and use this technique to increase the interaction with your followers and your sales!
The same thing can happen with small companies that offer services.
Put a really good discount on your services for a limited time or number and see how your followers want to be the first ones who purchase that service.  
5- Try Instagram Shoppable
Instagram shoppable is free and makes it much easier for your followers to buy what they want right on the platform. 
Actually, Instagram Shoppable gave birth to many small businesses. As mentioned above, as it is a highly visual platform, it's much easier to show all the aspects of a product to the customers and promote special offers. 
Source: Dear Katie Brown
6- Run Instagram Giveaways
Another Instagram hack for small businesses to get followers super excited is Instagram giveaways.
Everybody loves free stuff, right? You can use this spirit to boost your page engagement and also, getting new followers. 
The good thing about this method is that entering an Instagram giveaway is super easy. You only have to ask your followers to like a post, mention 1-3 friends in the comments, and maybe ask them to follow your page.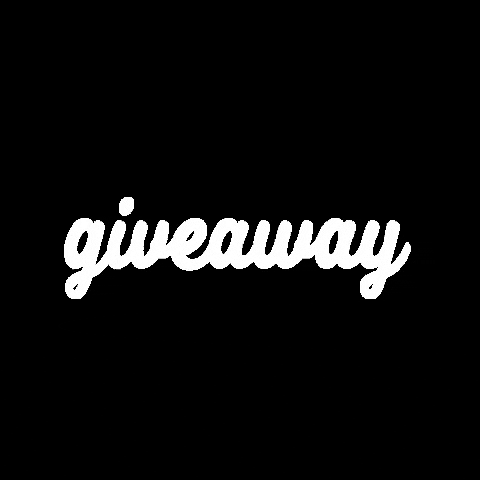 If you set a special prize that catches everyone's attention, you can be sure that this marketing method on Instagram will work.
7- Partner Up with Micro-Influencers
In case you don't know, a micro-influencer is someone who promotes a brand or page on Instagram and has 10K to 50K followers.
In the influencers' world, the more followers they have, the more they charge you for their service. 
The good thing about micro-influencers is that compared to big names, they are pretty much affordable, making them suitable for your small business. 
But affordability is not their only advantage; compared to macro-influencer and even mega-influencers, they generate relatively more engagement.
Source: Joy The Baker
Followers put a lot of trust in micro-influencers. As a result, their followers are more interested in what they advertise. 
Another good thing about utilizing influencers is that they usually promote your brand naturally and as a part of their everyday life. This is a more popular approach these days as people don't like the feeling that they being sold something.
The important thing about running Instagram influencer marketing is that you should try to maintain a long-term relationship with them and gradually make them your brand ambassadors.
Also, as you run a small business, it's better to invest in local influencers, especially if you run a store or company that mainly serves local customers. 
Source: Love Chelsea G
So, if you want to gain real followers for your Instagram page, try to contact a suitable micro-influencer and give it a try!
8- Bring Your Customers To Your Feed
As a small business, one of your first hurdles is gaining trust.
What's a better way to show your followers that people trust your brand than posting photos of your happy customers using your product or services?
This method of creating content is called UGC or user-generated content, and it has tremendous benefits for your business.
First of all, it's like a free advertisement. Secondly, it gives you lots of free content that you only have to repost on your feed. And finally, when you share UGC, you increase customer loyalty.
Source: Aerie
How can you get people to post UGC?
Pretty simple: You should ask them to upload photos while using your product and add a specific hashtag so you can find them more easily. 
Or, if their account is private, they can send the photos to your DM. Another great way to get more UGC is running a contest that I told you about earlier. 
Just remember, you need to give credit to their photo whenever publishing a UGC. 
9- Use Instagram Story
Instagram Story is a great tool to boost engagement with your followers. Why? Because it's the most flexible and engaging part of Instagram.
It has a comprehensive set of stickers, features such as emoji slider, polls, question, polls, and countdown. 
For example, you can use the countdown sticker to get people excited about your upcoming products or use the polls to see which service people prefer.
Also, the DM ME sticker and Questions are great to receive your followers' feedback.
Source: Summer Fridays and Steph Shop
The good thing about Instagram Story is that they only last for 24 hours. So, you can loosen it a little bit and be more fun in the stories.
Share things that you don't usually share on your feed, such as temporary offers or behind the scene photos and videos.  
Discover 13 instagram Story Ideas For Your Brand!
10- Run Instagram Ads
Last but certainly not least! If you are looking for a shortcut to gain more followers and exposure on Instagram, running a strong Instagram campaign can help. 
As it's powered by Facebook ads, running Instagram ads is pretty much the same. You should use your Facebook account, which is connected to your Instagram, and define the ad preference.
Before you finalise any ads on Instagram, it's better to take a good look at your Instagram Insights (only available on Business and Creator accounts). 
This part of Instagram gives you valuable information about your audience. For example, what age groups most follow you, where they live, and what type of content they like the most. 
Knowing this information, you can design a better ad and show it to people (in a particular area) who you know have an interest in your business.
Although Instagram ads can be a beneficial approach, as it has become more expensive over these years, some Instagram managers prefer to use alternatives such as UGC and micro-influencer campaigns. 
Final Words on Promoting Instagram For Small Businesses
In this article, I explained why Instagram is an essential marketing channel for any business and walked you through the best Instagram tactics that you can use to promote and even monetise your Instagram account.
Instagram is one of the best social networks in the world, and it always stays up-to-date.
By using Instagram and its marketing methods, you can expand your small business and find your way to bigger markets. 
Want more social media marketing advice and tactics? Check out one of our most popular guides: 
I'm Rezvan, a freelance copywriter at SocialPros, where I mainly write about Instagram marketing. I'm a Potterhead, resistant to caffeine overdose, and love listening to the songs I've never heard before.